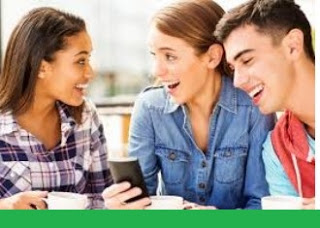 Straight talk to Christian Teenagers/How Teenagers Can Build Their Tomorrow – This subject matter is related to how to teach our teenagers about God, how to live a holy life as a teenager, teaching faith to youth, bible lessons for teenage Christian living, being a Christian at home and in high school, how to equip our teenagers for life challenges ahead, and spiritual growth for youth.
Straightforward talk
As a matter of  fact, this is a straightforward talk to the Christin teenagers and in fact, every teenager in the human race. I present this talk as an inspirational talk to the teenagers. This talk should impact on your spiritual, academic and vocation life. The first bible reference we have here is – 1 Timothy 4:12 KJV – "Let no man despise thy youth; but be thou an example of the believers, in word, in conversation, in charity, in spirit, in faith, in purity".  To inspire the teenager to being an example in all manner of life, this post is going to address many aspect of the teenager's life's affairs. Straight talk to Christian Teenagers/How Teenagers Can Build Thier Tomorrow is meant to motivate the youth in their economic life, family life especially as it concerns their behaviour to their parents, the teenager's spiritual life, academic and  health matters.
An American Army General once said, " the most difficult person to handle in the Army is a 19 year old; because he is confused and does not know whether he is still a boy or a man" Teenagers live on the threshold of adulthood, period of transition and to some extent hormonal changes that could lead to confusions.
Straight and honest talks help you.
Today, with Straight talk to Christian Teenagers/How Teenagers Can Build Thier Tomorrow  I wish to address you, the teenager, with some  straight and honest talks that will help you. My straight talk is anchored on certain biblical, life and economic  principles.  So as you read on consider their effects on your life present and future.
Straight talk to Christian Teenagers/How Teenagers Can Build Thier Tomorrow
1. Love and honour your father and mother –  Listen to then and learn from their mistakes. Why?  Eph. 6:1-3 says "Children, obey your parents in the Lord: for this is right. Honour thy father and mother; which is the first commandment with promise; That it may be well with thee, and thou mayest live long on the earth". King James Version (KJV). Experience has shown that this will save you a lot of headache in your forties and later age in life.
2. You are more talented than you think or know. God has a lot of potentials embedded in you. Burn the midnight candles /oil to excel in your academics. Hard-work pays a lot. The other student who scores  'A's in your class is not better than you. The difference is that he devoted more time to study.
3. For girls, don't be carried away by the smooth talks of men who want to take you to bed. Don't listen to empty boasts of their wealth or positions. Your body is a temple, it belongs to God. Some of these men are broke.
4. Try and begin to make your own money and save money. Open a bank account. Don't blow all your pocket money on snacks, clothes, new phone/gadgets, and air time; be responsible. Your money will keep you out of trouble.
5. When you meet God's man for your life don't forget to wear your most priceless ornament, which is submission and humility. Try and get the right person for you from God.
6. Remember, teenage years end at 19.  Clocking 20 means doing away with children things and behaviours 1Cor 13.11. But you can still have funs and jokes that will keep you going.
7. For girls, learn basic skills. Follow your mother to the kitchen, learn how to cook, clean, wash etc. Don't be a bride who does not know how to cook or take care of the home. Don't be glued to your television or phone watching or doing one thing or the other.
8. Don't ever do drugs! It kills. Don't play the big boy or big girl. Rather read books, it fortifies. Paul read a lot 2Tim 4:13.
9. Socialise in the church. It is your basic constituency. Dance in the church, enjoy the church and the fellowship of the church. It liberates your spirit, soul and body Heb. 10:25.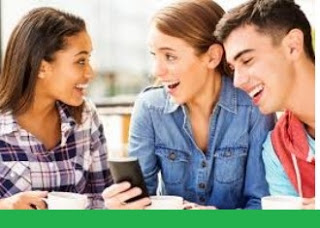 Straight talk to Christian Teenagers/How Teenagers Can Build Thier Tomorrow
10. Learn to lough at yourself. It helps to build a healthy self esteem.
11. Eat healthy. Healthy feeding should not only be discovered and taken seriously when you hit age 50 or 60 . Start in time. Don't eat only noodles Remember, as a married woman your husband will not only eat noodles.
12. Don't give up when you fail. Try again. Don't ever give up on education, learning and your chosen career or vocation. Don't ever drop out of school. Psalm 37:23-25
13. Fear of the future is just fear. It's a state of mind you must tame. Most fear don't come to pass. Remember 2Tim.1:7
14. Lets go off past hurts. You cannot move forward if you keep looking back. Holding on to bitter experiences and regrets will stall your future. 1 John 2 :8-11.
15. Learn
t
o love deeply and be kind to others especially those of low esteem who may not be as privileged and opportune as you.
16. Listen to this – you are beautiful and handsome just the way you are. Don't compare. And, don't regret the way you are and begin to question your parents or God. Don't.  Comparing yourself with others makes you unwise. 2Cor. 10:2 God created you specially and wonderfully. Psalm 139.14.
17. Prayer is a master key to open all doors of opportunities. Don't forget to kneel and pray presenting all your requests and petitions to God. Phil. 4:4-8. If you find time to pray, God will make time to listen to His child – that is you. Have faith in THIS GOD.
Straight talk to Christian Teenagers/How Teenagers Can Build Thier Tomorrow
18. Dream big. Speak in wisdom. Follow those who are wise, who are ambitious and who are successful. Be courageous but don't be proud or haughty. Phil 4:19.
19. Don't be afraid to grow older. It's natural to grow old. In fact, old age is a blessing itself because some people never had the opportunity to grow old. Wisdom comes with old age and grey hair. Psalm 91:16, Prov.3:1-2.
20. Give God thanks always in all thing and be grateful for what He has given to you as a person, family or church. Some people wish to be like you Psalm 103: 1-5.
21. Don't be greedy. It kills. You will fall into the trap and condemnation of the devil if you are greedy. Prov. 15.27.
Straight talk to Christian Teenagers/How Teenagers Can Build Thier Tomorrow
Thanks for reading throug, Straight talk to Christian Teenagers/How Teenagers Can Build Thier Tomorrow. You have really made me proud of you. Dear teenager, I'm talking about your future. Belief me, what you will become tomorrow depends on how you nurture yourself today. Take care of your tomorrow today and God will bless you.
Always visit our inspirational column in this website for your spiritual and emotional up-liftments. If you visit our Business Tips and other business related labels in this website, you will be building your entrepreneurial life.  If you have comments to make, do so through our comment box. You can also follow us on any of our social media platforms, or send mail through cfmclimited@gmail.com.   God bless you.
Be motivated here?
READ ALSO: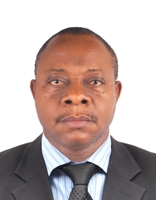 Founder/Managing Partner of Complete Full Marks Consultants Ltd. An Economist turned Chattered Accountant and Tax Practitioner with over 37 years of industrial experience.