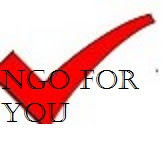 Register Your Personal  NGO in Nigeria Fast. This How To Register A Personal NGO in Nigeria. As a matter of fact, this is how to Register Your Personal NGO in Nigeria Fast. In fact,  how to start an NGO, a church and register a foundation in Nigeria with sample NGO constitution. Others are  the cost of registering an NGO in Nigeria. Therefore, here is how to Register Your Personal  NGO in Nigeria Fast
Furthermore, before You Register NGO, Club, Churches, Town Meetings, Parties In Nigeria fast you have to test the waters by starting on the right footing, that is,  by taking care of all the start-up processes which include clarifying your goals, Making an action plan, Making a website, Getting  in the know-hows, Assessing  your NGO's financial needs and Networking, networking, and networking.
Read more here
As a matter of fact, if you must incorporate any personal NGO, you must take up these steps.
Initial readiness – Get the organisation started, do the start-up surveys and analysis and get the desired name and logo.
Contact Complete Full Marks Consultants for the registration procedures, beginning with Name Search and Reservation, and Incorporation/registration  on-line
Identification and group the board of trustee
Newspaper publications – to last for 28 days
Draft the constitutions/byelaws and other documents
 How To Register A Peronal NGO in Nigeria
That means you have to get two of such names ready for name search and reservation. If none of the two is accepted by CAC you start initializing two names again. So, it's better you get two good names. Names that are unique and not similar to an already existing organisation. It must not also be one of the government restricted names. If they are among those names that you will need clearance from government to use, this permit must be gotten.
Furthermore, after the name is sourced and reserved you have to supply us with the following documents/information  for the  registration process.
Evidence of name Availability
Application form
A formal letter of application
The original newspaper publications
2 copies of Applicant's constitution
Minutes of the meeting whereat the trustees were appointed, signed by Chairman and Secretary of the Board
Minutes of the meeting where the special clause rules was adopted; signed by Secretary and Chairman
Scanned IDs of each trustee
Trustee's personal information – residence address, email, phone number etc.
The impression of the common seal on the appropriate page of the form
Two copies of the application form duly signed by Secretary and Chairman of the Board
Today, things are getting better. The incorporations are now being done online. We would require you to provide us with your personal data and your signatures only; we will provide the other documents for you. This is to avoid  your delays in obtaining the documents and paying more for them.
Contact us if you have need of us, via,
e-mail: cfmclimited@gmail.com
Phone: +234 8034347851, +234 8097900795
Website: www.completefmc.com
 How To Register A Peronal NGO in Nigeria
Furthermore
Th following NGOs are included. Get your NGO enlisted.
Abibimman Foundation
Abraham Adesanya Foundation
Then, Abraham's Children Foundation (ACF)
Abraham Omuya Foundation
Abia North Industrial Development Initiative
Able Reading Group
Abuja Children and Youth International Association of Nigeria (ACYIAN)
Abuja Metro Junior Chamber
Academic Associate Peace Work
Academic Associates
Then, Access Community Health and Development Organisation (ACHDO) – Formerly Mother and Child
Ace Development Initiatives
Achievers Development Centre
Arms of Comfort
Anambra State Women's Association
Ane Osiobe International Foundation (AneOsiobe)
Anglican Communion Women's Organisation
Anglican Diocesan Development Services (ADDS)
And then, Anitah and Delights
Back to Self Rehabilitation Initiative (BTS)
Badawa Community Partners for Health
Balga United Women Association (BUWA)
Banaa (Mothers) Development Association
Bank to School Foundation (BSF)
Baobab for Women's Human Rights (BWHR)
Beachland Feminine Club
Beacon of Hope Outreach Ministry
Bengore Association Ltd
Berahah Foundation
Best Foundation Community Child Education
Best Konsult (Operation Drug Alert)
Bethesda Home for the Blind (BHB)
Better Life Foundation
And, Better Life World Foundation
Better Living Foundation
Betty Anyanwu-Akeredolu Foundation
Register Your Personal  NGO in Nigeria Fast / How To Register A Peronal NGO in Nigeria Call +234 8034347851 for registration. Thank you.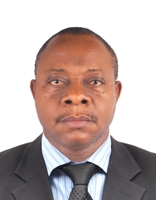 Founder/Managing Partner of Complete Full Marks Consultants Ltd. An Economist turned Chattered Accountant and Tax Practitioner with over 37 years of industrial experience.