HOW REGISERING YOUR TOWN MEETINGS  – This is How Registering Your Town Meetings With CAC Nigeria. And, How You Can Register Your Town Meetings With CAC.  How to register an association in Nigeria;  considering Corporate Affairs Commission list of registered town meetings.  How to check if your town meeting is registered in Nigeria. In addition, CAC registration fees and cost of registering an NGO in Nigeria. With this, Registering your town meetings with CAC Nigeria is essential. Now this is HOW REGISERING YOUR TOWN MEETINGS goes.
As a matter of fact, registering your town meeting is legalising it. In fact,  it's making it a legal entity. That means it becomes one  of the associations that has legal standing in the eyes of law.  In fact, a legal entity has legal capacity to enter into agreements or contracts. Nor assume obligations, incur and pay debts, sue and be sued in its own right. In fact,  to be held responsible for its actions. This is what you benefit if your town union/meeting is incorporated/registered with CAC in Nigeria.
Register NGOs, Clubs, Churches, Town Meetings etc.
In Nigeria, before you Register NGOs, Clubs, Churches, Town Meetings, Political Parties, social organisations, there are things you should know, and  provide. In fact, that is what this post is all about. This post will tell you why you need to register your organisation. Then, the requirements/criteria for registration. Followd by the  essential registration processes, and what you should do to effect the registration fast. In fact, what we can do for you collaborating with C.A.C Nigeria to register your organisation fast.
HOW REGISERING YOUR TOWN MEETINGS WITH CAC NIGERIA
In relation to this artile, can you answer these questions?
Before Registering your Organisation, What?
Can You Register a Non-existing Organisation?
Will such Organisation have aims and objectives?
How do you generate your board of trustees?
Who writes your town meeting's constitutions?
In the first place, the organisation must be established and seen to be in existence with initial or founding members before you talk about registration. So, see if you have completed all involved in the questions above. In fact, these are going to be the basis of our registering your town union/meeting.
 Why must we register Our Organisations?
The second thing is that you must find out why you must register the organisation.  We have defined a legal entity and highlighted certain benefits for registeration.  Here are other  reasons for legalising or registering your organisation.
Registration will legalise your organisations communications with other bodies of its nature,
Registration makes the bye laws binding on the members,
And, registration defines the organisation's aims and objectives,
It defines the organisation's responsibilities to and from membership,
Registrations attracts government recognitions,
Without registration, your organisation will not have bank account,
 And cannot participate in other government organised activities.
 HOW YOU CAN REGISTER YOUR TOWN MEETINGS WITH CAC
Now let's talk about the registration requirements. These are the things you must provide for us to register your town meeting.
I want to present this into two parts for better understanding.
(1) The first part is the organisation's name. You have to coin good name for your organisation. A name that  is capable of projecting the organisation image. And project it in good light and let people know what the organisation is all about.
Then, get two of such name ready for name search and reservation. Therefore, send them to us today.  We will do the name search and reservation for you. Therefore, in less than 12 hours  you will know your town meeting's propoer name.
(2) The second aspect of this is about all the information we require from you. You must make the following information available for registration process.
Evidence of name Availability
Application form
A formal letter of application
The original newspaper publications
2 copies of Applicant's constitution
Minutes of the meeting whereat the trustees were appointed, having the list of members present and absent and showing the voting pattern, signed by Chairman and Secretary of the Board
Furthermore,
Minutes of the meeting where the special clauses were adopted into the constitution of the organization. Then, signed by Secretary and Chairman
2 passport sized photographs of each trustee and now scanned IDs for online registration,
Trustee's personal information – residence address, e-mail, phone number etc.
The impression of the common seal on the appropriate page of the form
Two copies of the application form duly signed by Secretary and Chairman of the Board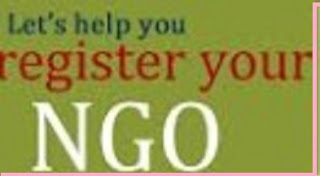 HOW REGISERING YOUR TOWN MEETINGS WITH CAC NIGERIA – What We Can Help You Do:
Consequently, your towns name will be registered with CAC. We will do the newspaper publication for you and provide all other documents needed. Therefore, the only things we need from you are your personal information and signatures. We will provide all the other things for you. That is what you are paying for.This is town meeting registration made easy, isn't it? And I tell you, after the expiration of the 28 days notice on the newspaper publication, your certificate will be ready in 5 days. That's great.
Who Are We?
This could be your question. We are Chartered Accountants.  CAC accredited agents. Auditors and tax Experts. We will do a lot for you. As a matter of  fact, Our Services  range from;
Accounting & Auditing,
Taxation – annual tax filings and obtaining your tax clearance certificates, Corporate services – CAC documentations/company and business name/NGO registrations,
Management services – writing business plans, business proposals, business coaching, Capacity building training, seminars, workshops etc.
Obtaining mining licence to other licences for clients.
Our Contacts:
Contact us if you have need of us., via,
e-mail: cfmclimited@gmail.com
Phone: +234 8034347851, +234 8097900795
Website: www.completefmc.com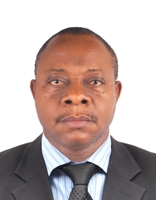 Founder/Managing Partner of Complete Full Marks Consultants Ltd. An Economist turned Chattered Accountant and Tax Practitioner with over 37 years of industrial experience.