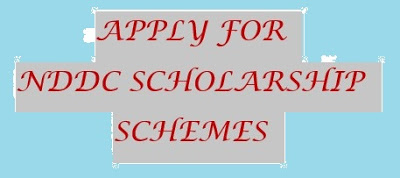 This is The 2018 Niger Delta Development Commission Foreign Post Graduate Scholarship – Scholarship enhances Education globally. Education promotes career development and human capital capacity building development. These lead to sustainable career services. It also leads to good business management for young entreprenuers and successful business men tell likely stories. Niger Delta Development Commission (NDDC) by their Foreign Post Graduate Scholarship programme is doing just these. 2018 Niger Delta Development Commission (NDDC) Foreign Post Graduate Scholarship. 
As a matter of fact, Niger Delta Development Commission (NDDC) was established in 2000 with these as her mandate. This mandate is that of  facilitating the rapid, even and sustainable development of the Niger Delta into a region that is economically prosperous, socially stable, ecologically regenerative and politically peaceful. Programmes like her 2018 Foreign Post Graduate Scholarship is just one of the approaches to achieving the mandate.
Consequently, if you are eligible for this scholarship scheme this post, 2018 Niger Delta Development Commission (NDDC) Foreign Post Graduate Scholarship, is for you. This post gives details of the requirements, shortlisted courses, application methods and timing of the programme. Applications are invited for:
Title: 2018 Foreign Post Graduate Scholarship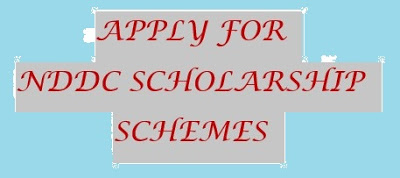 2018 Niger Delta Development Commission (NDDC) Foreign Post Graduate Scholarship
Scope of the Programme:
As part of NDDC  Human Resource Development initiatives,  this Foreign Post Graduate Scholarship Programme is embarked upon  to equip Niger Deltans with relevant training and skills. Such skills and knowledge will enable them  effectively  participation in the Local content programme of the current Administration as well as compete globally in various professional fields.
This  scheme is for those of you who are  qualified with relevant Bachelor's/Master's Degree from recognized Universities in the following professional disciplines:
Agricultural Sciences
Engineering
Environmental Sciences
Geosciences
Information Technology
Law
Management Sciences
Medicine
Education
Humanities
2018 Niger Delta Development Commission (NDDC) Foreign Post Graduate Scholarship
Application Requirements:
The following requirements apply for the various levels of the scheme.
 First degree with minimum of 2nd Class Lower Division for  a Master's Degree programme 
A good Master's Degree for PhD candidates from a recognized University.
You  must have gained admission for a Post Graduate Programme in any of the listed disciplines above, in a foreign University.
You have to present a Guarantor's written consent of good conduct  from any of the following persons from the your community/clan:
Member of National Assembly/State House of Assembly
 Chairman of the LGA
 First Class Traditional Ruler
 High Court Judge
You must have completed the mandatory National Youth Service (NYSC).
And, you  are not eligible if:
 You have already enrolled in any Overseas' Universities
There is  evidence of cult membership or criminal record
Application Closing Date
26th July, 2018.
Method of Application
Interested and qualified candidates should:
Application Procedure
    Application must be made on-line at the Commission's website with the following attachments:
 Recent passport photograph
 Local Government Identification Letter.
 Post Graduate Admission Letter from a recognised Overseas University.
 Relevant Degrees from a recognized University.
 N.Y.S.C Discharge/Exemption Certificate.
    Successfully completed application forms will be assigned registration numbers automatically.
    Print the hard copy of the on-line generated acknowledgement for ease of reference.
 Niger Delta Development Commission (NDDC) Foreign Post Graduate Scholarship
Note
The commission will not enter into any form of communication with candidates who were not shortlisted for the Computer Based Test (CBT) or those who were not invited for oral interview or candidates that were not successful at the oral interviews.
Preference would be given to candidates from oil producing/bearing communities/local government areas as long as candidates meet the approved cut off mark.
The commission will ensure a fair spread of courses among beneficiaries within each state.
Deferment, change of institution and course are not permitted.
The commission reserves the sole and absolute discretion to select applicants in line with the above stated criteria and its internal consideration.  the decision of the commission in this regard is final.
For further Enquiry
Please contact: Director, Education, Health and Social Services (NDDC) E-mail:  gochua.okejoto@nddc.gov.ng  seledi.thompson@nddc.gov.ng  Mobile: +234(0)084668158
For all shortlisted applicants will be posted on the NDDC website (
www.nddc.gov.ng
 ). Remember, education, skill and knowledge is power and scholarships like this promotes it.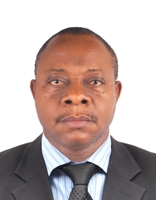 Founder/Managing Partner of Complete Full Marks Consultants Ltd. An Economist turned Chattered Accountant and Tax Practitioner with over 37 years of industrial experience.