How to apply for 2018 First Bank of Nigeria Plc Graduate Trainee Recruitment – Participating in a good graduate training programme like this First Bank Plc Graduate Trainee Programme, can help you  get your career off to a flying start. Graduate trainee recruitment programmes are increasingly becoming very popular across the  industrial sectors especially with the financial industry and big multi-national organisations. The scheme offers organisations opportunity to attract high calibre, ambitious young professionals into their organisation. Apply for 2018 First Bank of Nigeria Plc Graduate Trainee Recruitment
A Graduate Training Scheme like this is an excellent way to jump start your career. It allows you experience many aspects of both the role and the organisation as a whole. In this post, Apply for 2018 First Bank of Nigeria Plc Graduate Trainee Recruitment, are all you require to be shortlisted for this recruitment exercise. The download and upload documents and procedures through the recruitment portal are also included.
First Bank of Nigeria Limited (FirstBank) is a larg financial services institution by total assets and gross earnings assessment.  It has  over 10 million customer accounts base, operating over 750 branches providing a comprehensive range of retail and corporate financial services. Its international presence is through its subsidiaries such as FBN Bank (UK) Limited in London and Paris, FBNBank DRC, FBNBank Ghana, FBNBank Gambia, FBNBank Guinea, FBNBank Sierra-Leone and FBNBank Senegal. It also has a Representative Offices in Johannesburg, Beijing and Abu Dhabi.
Apply for 2018 First Bank of Nigeria Plc Graduate Trainee Recruitment
First Bank of Nigeria Plc is  recruiting to fill the vacant position
below
:
Job Title: Associate (Graduate Trainee)
Ref: 18000016
Location: Lagos (Head Office)
Job: ENT. OPS
Organization: Managing Director
Schedule: Regular
Shift: Standard
Job Type: Full-time,  Day Job
Grade Range – From : Executive Trainee  Grade Range – To : Executive Trainee
Description:
This is a Graduate Trainee position
Requirements:
You must possess a graduate qualification in relevant fields.
You will go through the Training School.
Application Closing Date
Not Specified.
How to Apply
If you are qualified and interested you should visit the link below to apply online.
https://firstbanknigeria.taleo.net/careersection/fbnex/jobdetail.ftl?

First Bank of Nigeria Plc Graduate Trainee Recruitment
OTHER RECOMMENDED EXERCISES:
Think About this:
Why be a trainee?
What is the difference between intern and trainee?
A graduate trainee is a would be employee undergoing training for the job he/she intents to be employed for. Commonly a lot of firms will have a trainee period (1-3 months) where the trainee is still being evaluated after which an official decision to hire on a permanent basis is made.
An intern is usually understood as a temporary position. There is no formal job employment relation between an intern and the employer. An intern may not be retained after the internship period.
A graduate trainee's programme serve as a supported transition from university to the workplace for the graduate.
It helps the graduate decide his/her chosen career path and is a way of a continued professional development. This gives you the opportunity to study for further professional qualifications through on the job training.
Please, take this opportunity to select and build your career for future benefits. Only shortlisted candidates will be contacted. Good luck.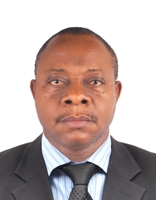 Founder/Managing Partner of Complete Full Marks Consultants Ltd. An Economist turned Chattered Accountant and Tax Practitioner with over 37 years of industrial experience.