Learn How to Apply for Agbami/Chevron Scholarship Program 2018/2019. Included is Agbami & Chevron Undergraduate and Professional Scholarship Scheme 2018  – Over 10,000 professionals are already being sponsored by this programme. If you are interested, get at Agbami scholarship 2018/2019 application form, Agbami scholarship login, scholarship past questions, and Agbami scholarship 2017 payment.
Agbami Scholarship Scheme for Undergraduates 2018/2019 is being funded by Star Deep Water Petroleum Limited – a Chevron company and operator of the Agbami Field. This  is in its  continuous support for capacity building in the Health and Engineering sectors as a strategic feed into the national manpower pool. This time again is offering a number of University Scholarships to qualified Nigerian students from ALL states of the Federation.
How to Apply for Agbami Chevron Scholarship
Agbami & Chevron Undergraduate and Professional Scholarship Scheme 2018
Requirements / Eligibility
You must be a  FULL-TIME, 100 and 200 level undergraduates from any state of the Federation.
Course of study must include:
Medicine & Surgery
Dentistry
Pharmacy
Medical Laboratory Science
Nursing
Engineering
RECOMMENDED:
There are other education, scholarship, career and recruitment opportunities in these links. Click your choice for details.
How to Apply for Agbami/Chevron Scholarship Program 2018/2019
Application Procedure
Before you start this application, get ready clear scanned copies of the following documents:
Passport photograph with white background not more than 3 months old (450px by 450px not more than 200kb)
School ID card
Admission letter
Birth certificate
O' Level result
JAMB Result
For Other Steps:
Ensure the documents tally with what they represent to avoid mixing up documents during upload.
Follow the steps below to apply:
Visit http://scholastica.ng/schemes/agbami and click on "Apply Now" tab.
Click on "Register Now" to create an account.
Visit your email box now to activate your account
Click on www.scholastica.ng/Schemes/Agbami  to return to Scholarship site
Enter your registered email and password to upload your information.
Enter your biometric data, National Identification Number (if available), educational, and other information, then upload required scanned documents.
Ensure the name used in applications matches the names on all documentation in same order. Upload a sworn affidavit or certificate if otherwise.
Recheck application information to avoid errors and Click "Apply Now" to submit information
You will receive an email and a sms that confirms your application was successful.
Return to www.scholastica.ng, enter your Email and Password to download your profile and let your Head of Department sign the document.
Upload a scanned copy of the signed profile for keep for verification.
How to Apply for Agbami/Chevron Scholarship Program 2018/2019
Note:
Multiple applications attract a disqualification as penalty.
If you apply for Agbami scholarship  you are ineligible to apply for any other scholarship program sponsored by "STAR" or any of its Co-venturers, including the NNPC/CNL JV scholarship program published simultaneously with the Agbami scholarship program
Selected students will be invited for computer-test in selected examination centres nationwide. Short-listed candidates for the qualifying test will be invited by email and SMS text messages. Therefore, ensure you have  a valid GSM telephone number and personal email address which must have been  properly entered into the e-forms on the web site.
Application Deadline Date
Share & Escalate:
Share this information and help to escalate it to read your friends, colleagues, your family members and so on.
As you can see, this is a rare opportunity. Over 10,000 students are already enjoying this. So don't be left out. Education pays. It opens your career and recruitment opportunities now and in future. Please apply for Agbami/Chevron Scholarship Program 2018/2019/ Agbami & Chevron Undergraduate and Professionals Scholarship Scheme. You will be happy you did. It will make you a Professional. Good luck.
Agbami & Chevron Undergraduate and Professional Scholarship Scheme 2018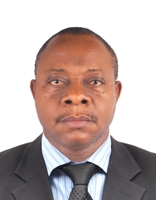 Founder/Managing Partner of Complete Full Marks Consultants Ltd. An Economist turned Chattered Accountant and Tax Practitioner with over 37 years of industrial experience.