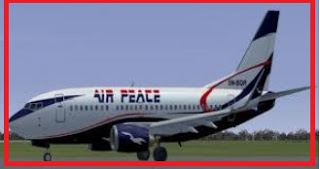 Air Peace Limited Recruiting Vehicle Fleet Coordinator Lagos Office – Apply for Vehicle Fleet Coordinator at Air Peace April, 2018, Air Peace Limited Vehicle Fleet Coordinator Recruitment, Recruitment For Vehicle Fleet Coordinator at Air Peace Limited. Then follow the career recruitment application requirements, guidelines, procedures, and employment shortlisted candidates.
The Vehicle Fleet Coordinator will support Air Peace Limited operations in the most efficient way possible by efficiently managing and maintaining the vehicle fleet.
Air Peace Limited is  continuously striving for excellence in all it does. Through their career professionals they are able to attain higher heights because their unique strengths and experiences help it turn challenges into opportunities.
As a matter of fact, we employ the best talent and provide a great opportunity and environment for them to display their best skills in a service driven environment.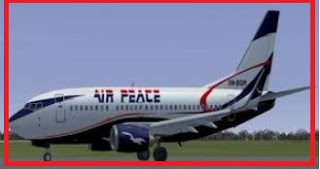 Air Peace Limited Recruiting Vehicle Fleet Coordinator Lagos Office
Air Peace Limited is  looking for talented career candidates to join her ever growing team fill the vacant position below:
Job Title: Vehicle Fleet Coordinator
Location: Lagos
Reports to: Human Resources
Core Responsibilities:
He will ensure effective and timely maintenance, servicing and repair of APL vehicles.
In addition, developing, implementing and enforcing vehicle management best practices, policies and procedures.
Delivery of training to APL drivers in order to strengthen capacity to conduct maintenance and repairs of vehicles Principal Responsibilities.
Coordinate, administer and monitor the maintenance, repair, replacement and logistics of company vehicles.
Make and advise recommendations to Human Resources Department, through the Head of Departments, on training, annual leave or off-days, scheduling, reprimanding, hiring, and termination of recalcitrant employees
Ensure preventive maintenance programs are carried out as per schedule and monitor post repair performance.
Supervise and if necessary undertake the timely repair and servicing of damaged vehicles in order to minimise downtime
Manage the inventory of spares parts for vehicles, in coordination with the Chief Driver, in order to ensure an adequate supply of spares
Conduct analysis of vehicle status and make recommendations for timely replacement, including type of vehicles, spares etc. in order to improve cost-efficiency
Control transfer and movement of vehicles between project locations as required by operations
Provide recommendations for lowering vehicle-operating expenses and reduce idle time of vehicles
Ensure all vehicle operation policies and systems are up to date and enforced within field operations
Develop, maintain and ensure adherence to disciplinary procedures and drivers' orientation program
Regularly review and update vehicle fleet related policies at least once a year.
Maintain vehicle workshop in order to provide timely servicing/repairing of vehicles
 Vehicle Fleet Coordinator Lagos Office
Qualifications:
Excellent communication skills (verbal and written)
Health & Safety Awareness
Safety management
Influencing
Ability to cope under pressure
Excellent Creativity & Innovative skills
High level of personal credibility
Result oriented
OND minimum Qualification
Not more than 7 years' experience in similar position with a logistic company.
Application Closing Date
14th May, 2018.
How to Apply
If you are interested and qualified for Air Peace Limited Recruiting Vehicle Fleet Coordinator Lagos Office, you should submit your Cover Letter with Resume via email to: careers@flyairpeace.com
Vehicle Fleet Coordinator Lagos Office
FOR FURTHER RECRUITMENT UPDATES
On Air Peace Limited Recruiting Vehicle Fleet Coordinator Lagos Office you are advised to always come to this site, if possible through www.completefmc.com, for your updates. If you follow/like us on any of our social media you will be sure of your updates. Submit your email address on the follow by email tab on this page to ensure such regular updates too.
Complete Full Marks Consultants Limited as an accounting, auditing, taxation and business consulting firm assists clients with business information; incorporate clients companies and name registration at CAC Nigeria, prepares clients business plans, tax clearance certificates, and assist clients obtain mining licences.
If you have further issues to talk about, you can do that through the comment box or contact us through cfmclimited@gmail.com.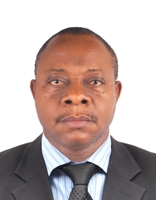 Founder/Managing Partner of Complete Full Marks Consultants Ltd. An Economist turned Chattered Accountant and Tax Practitioner with over 37 years of industrial experience.