University of South Wales Online Degree Admission On-going: Get A Scholarship – This is a rare  opportuniity to earn a world class university degree on-line.  Get a Scholarship. Take this opportunity to enhance your educational status while at work and with your family. It's worth while to take advantage of this life changing opportunity and apply now to study towards a University of South Wales Online Degree. This will help you enhance your career opportunities at work.
As a matter of fact, through UNICAF's exclusive online partnership with the University of South Wales, you do not only have the opportunity to study for a UK degree without leaving your job, your family, or your country. You can do this at a fraction of the cost, thanks to the generous UNICAF Scholarship Programme, currently covering up to 75% of tuition fees for qualifying applicants.
 University of South Wales Online Degree Admission On-going: Get A Scholarship
MBA – Master of Business Administration
This  course will  make you develop key leadership skills such as creativity, innovation, collaboration and problem solving. This challenging course will expose you to all areas of business through a diverse range of modules. A critical part of the University of South Wales's MBA  programme is exploring how people impact on business thinking  within their organisational  systems that can enhance this fundamental part of the organisation.

LLM (Master of Laws)
The University of South Wales's LLM course offers you a flexible approach to postgraduate study. Here you can tailor your Masters programme to suit your specific needs and career aspirations. You can explore a broad range of legal subjects, including commercial law, international trade law, competition law, employment law and intellectual property law.
MSc Public Health
The MSc Public Health creates professionals who can lead and implement change in public health across the world stage.  This master's degree  programme is special. The courses support the development of public health practitioners through enabling them to negotiate, plan, implement and evaluate policy and practice initiatives. In addition, it addresses wide-ranging public health issues that arise in diverse cultures, settings and environment.
 Online Degree Admission On-going: Get A Scholarship
Master of Arts in Education
The MA Education is a flexible programme. It's designed to meet the professional needs of individual learners. You will have the opportunity to engage critically with the theories and practices of education with a view to applying learning to practice.  There is a world class education curriculum in place.The MA Education programme is well established and is regularly updated in order to reflect the changing needs of current and future participants.
Master of Science in Psychology
This is a  unique course. It  encourages sophisticated critical appraisal of current key debates in applied psychology. At the end of the  course you will be able to demonstrate critical evaluation of Psychology's contribution to human performance and well-being in different applied contexts. You will also be able to  develop advanced research skills in applied psychology.
You have as much as  75% reduction in tuition fees through a UNICAF scholarship. Why not become  our next success story!
 University of South Wales Online Degree Admission On-going: Get A Scholarship
What a privilege, A rare opportunity indeed. You educational and career status will just shoot up without your leaving the shores of your country at such a reduced cost of just 25% of the tuition fees.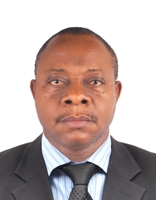 Founder/Managing Partner of Complete Full Marks Consultants Ltd. An Economist turned Chattered Accountant and Tax Practitioner with over 37 years of industrial experience.