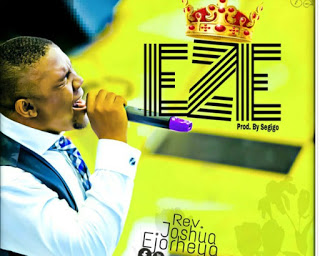 Great Worship Songs In Sept. @ busysinging.com – These are great Nigerian-gospel-music, Nigerian gospel music 2018, Nigerian gospel praise and worship songs, Nigeria gospel artists, latest Nigerian gospel songs 2018 and latest gospel songs 2018 download. Here are a lot of them to listen to and download.

These are all worship songs released in September, 2018. You have to read through, listen to them and download as you desire.
Great Worship Songs In Sept. @ busysinging.com
Rev. Joshua Ejorheya:
Rev. Joshua Ejorheya  in his latest Album "EZE"  produced by Segigo   offers up intense worship to the Most High  . The igbo titled track which means "King" upon translation to English Language testifies of God's Greatness.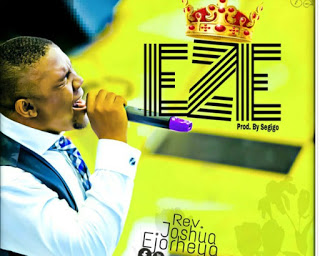 Great Worship Songs In Sept. @ busysinging.com
Going by the declaration and pronouncement in the song, "God remains the Almighty powerful supreme God and has no competitor"
Inyang Simeon Udoh:
Inyang Simeon Udoh aka Simeonrich offers  " Son Of God"  in music in the form of  a beautiful worship piece.
Speaking about the song, He said,
"Son Of God describes the person of Jesus and what we are to Him. Birthed from the throne of grace, this song is a gift to the world"
Simeonrich is a singer-songwriter. He is also a  worship leader, musician and a music director in his church. 'Christ embassy' in Lagos, Nigeria. He has also served as a back-up vocalist for various artistes in the country.
Great Worship Songs In Sept. @ busysinging.com
Enkay and Freke Umoh as a Team:
Enkay and Freke Umoh as a team released this heartfelt clarion call to worship the Almighty God.
'Be Lifted High'  is one of the singles from Enkay's sophomore album "THE BRIDGE" which dropped few months ago – available now to purchase/stream at all digital outlets.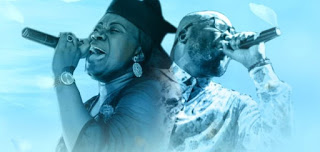 Great Worship Songs In Sept. @ busysinging.com
"I invite you all to be blessed by "BE LIFTED HIGH" . I pray that you experience a more intimate fellowship with God through it" said Enkay
Jaymyah
Jaymyah is a Nigerian worship leader.He comes up again with  another worship piece titled "Power In Your Name". This follows up his previous single 'Imela' which dropped earlier this year.
Jaymyah Shares; "Blinding us from the truth is the devil's strategy. He doesn't want us to know and believe that Knees bow when we call on Jesus.
"….By faith we know that In his name we are free, saved, healed, forgiven, and blessed"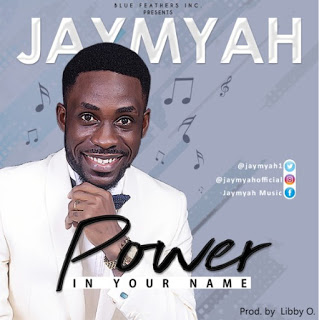 Great Worship Songs In Sept. @ busysinging.com
Trinah Chisanga:
Zambian Singer, Songwriter and Youth Ambassador (MTN Zambian) – Trinah Chisanga offers up deep worship in her new single titled "GLORIOUS". The soul-stirring ballad serves as the first single from her soon-to-be released debut solo project, Icata.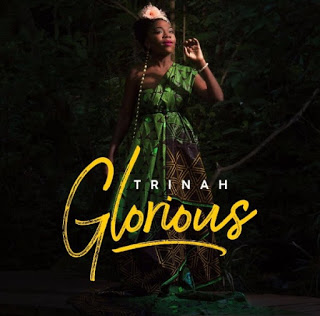 Great Worship Songs In Sept. @ busysinging.com
"Sometimes even as much as we say we're Christians, we don't really know who God is because we don't get to spend time with him. In the song, I'm saying more of you God less of me, take more of me because I need more of you." She told Zambia Daily Mail
Eniola:
 "SOVEREIGN GOD" is the title from Gospel music singer-songwriter Eniola in a brand new single,  The heartfelt piece produced by Kwame Nkrumah (SA) is a deep song of worship and praise to God.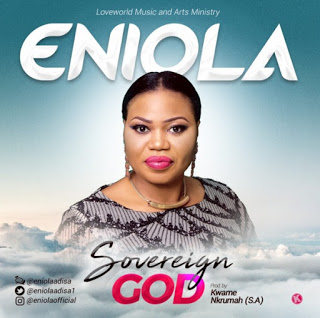 Great Worship Songs In Sept. @ busysinging.com
"I believe it will bless you as it has been that way to the Highly Esteemed Man of God, Pastor Chris Oyakhilome" said Eniola, "He also instructed that this song should be sang everywhere to the glory of God's name. This is a prophetic declaration!!
!"
In conclusion, I am sure you enjoyed thise post. Most Nigerians love and respect Gospel music/songs.Most Nigerians are religious, and they enjoy listening to spiritual songs that inspire them. Here you are free to Download latest Nigerian gospel songs, video of your favourite artiste.
Would you help to share this to reached the many Nigerian gospel song lovers in your contact  list.
Great Worship Songs In Sept. @ busysinging.com