Senior Energy Officer Recruitment @ afdb.org Apply Online
For those of you interested in internationally related jobs, this post, Senior Energy Officer Recruitment @ afdb.org Apply Online, is for you.This post contains all about this recruitment exercise, especially how you can build a career working for this International/Interregional Bank. The position is in Madagascar, south Afric.
Senior Energy Officer Recruitment @ afdb.org Apply Online:
As a matter of fact, apply through AfDB online recruitment portal following every application instructions. As an experience position, advantages are in working experience at African Development Bank. Apply as Senior Energy Officer Recruitment @ afdb.org Apply Online
Senior Energy Officer Recruitment @ afdb.org Apply Online
The Bank:
However, the bank and its activitied can be summarised as follows:
1. Established in 1964, the African Development Bank (AfDB) is the premier pan-African development institution, promoting economic growth and social progress across the continent.
2. There are 80 member states, including 54 in Africa (Regional Member Countries).
3. The Bank's development agenda is delivering the financial and technical support for transformative projects that will significantly reduce poverty through inclusive and sustainable economic growth.
4. In order to sharply focus the objectives of the Ten Year Strategy (2013 – 2022) and ensure greater developmental impact, five major areas, all of which will accelerate our delivery for Africa, have been identified for scaling up, namely; energy, agro-business, industrialization, integration and improving the quality of life for the people of Africa.
NOW APPLY AS
Senior Energy Officer
Grade: LP5
Position N°: 50076445
Reference: ADB/18/200
Closing date: 11/11/2018
Country: Madagascar
Senior Energy Officer Recruitment @ afdb.org Apply Online
THE HIRING DEPARTMENT
Within Regional Development, Integration and Business Delivery Complex (RDVP), the Bank has five (5) Regional Development, Integration and Business Delivery (RDIBD) Directorates, one in each region of Africa: North, South, East, West, and Central.
Each Regional Directorate is headed by  Director General (DG) and  staffed with  relevant sectoral functions and administrative capabilities for rapid delivery of services to client countries.
The Regional Directorates provide overall strategic direction to country offices within  regions and re responsible for Bank's operations, business development, project management and overall effective delivery of  Bank's High 5s of 'Light up and Power Africa,' 'Feed Africa,' 'Industrialize Africa,' 'Integrate Africa,' 'Improve the Quality of Life for People of Africa.'
The country offices were created to strengthen  strategic dialogue between the Bank, governments and other stakeholders,
It also seeks to strengthen  operational functions of  Bank Group, including  energy sector, by supporting project/programme identification, start-up and monitoring with  view to enhancing portfolio quality and coordinate aid with other development partners in Africa.
THE POSITION:
Consequently, Senior Energy Officer is responsible for:
Origination, processing, supervision and general portfolio management of energy sector projects, as well as conducting policy dialogue on key issues in energy sector.
Therefor,  incumbent will be in:
Charge of project management and loan administration activities related to energy sector of  Bank Group's portfolio in Madagascar as defined in the country office functions and responsibilities, including the coordination of related programs with the Government, civil society and local bodies, private sector and development partners.
Duties and responsibilities
Under the supervision of the Regional Sector Manager, Energy Infrastructure, (RDGS1) and the Country Manager, the Senior Energy Officer will perform the following:
Business Development and Pipeline management:
Provide support to the government and bank's teams in the origination, preparation, approval, structuring and implementation of projects, both for Sovereign (SO) and Non-Sovereign (NSO) operations;
Support and participate in energy sector identification, preparation and appraisal missions, collaborating with the sectoral team by specifically facilitating access to information and supporting the preparation of mission related documentation;
Review the various energy sector proposals and communications sent to the Bank by public and private sector partners, including Bank's clients, and signal to the sectoral team business development opportunities;
Collaborate internally with colleagues towards the mobilization of additional Bank's resources for energy projects in Madagascar, including resources from fiduciary funds and dedicated financing instruments, climate-finance funds and project preparation facilities.
Liaise with other development partners and maintain, under the guidance of the country manager, an institutional dialogue conducing to the identification of co-financing opportunities and other partnerships;
Senior Energy Officer Recruitment @ afdb.org Apply Online
Portfolio Management:
Monitor the Bank's pipeline of projects within the country's energy sector, both private and public sector projects, overseeing its execution.
Lead project implementation in the energy sector, providing expertise for preparation of terms of reference (TORs), requests for proposals (RFPs), tender documents to procure goods and/or services in line with the Bank's procurement rules;
Undertake the supervision of the Bank's portfolio of power sector investments, review of relevant monitoring and evaluation reports and field inspections as necessary; and proffer measures for resolving material operational weaknesses;
Ensure portfolio quality by tracking appropriate indicators in the corporate dashboard and taking appropriate action to ensure project portfolio quality and address blockages in project execution;
Advise and assist energy sector project/programme executing agencies on sector issues, constraints and priorities, technical aspects of projects and Bank rules and procedures, especially with regard to the procurement of goods, works and services as well as disbursement procedures;
Ensure timely preparation of project supervision report and project completion reports;
Ensure the follow-up of recommendations emanating from supervision, mid-term reviews, portfolio reviews and accounts audit missions on energy projects/programmes, paying the necessary attention to project monitoring and evaluation;
Knowledge Production, Policy Dialogue and Coordination:
Contribute to the preparation of energy sector assessments and other upstream analytical and diagnostic work;
Advise on policy issues relating to energy sector development in Madagascar, including advice on promoting policies conducive to improving electricity as well as other areas of activity (creation of an enabling environment for private sector investments in energy projects, corporate governance);
Support policy dialogue on key issues for the sector;
Contribute to the preparation of policy statements, papers, briefs and various reports on energy sector issues and other areas relevant to the Energy, Environment & Climate Change Department;
Represent the Bank at conferences, seminars and national workshops, participate in events meetings and energy sector groups on issues related to energy sector development and related issues and provide regular reports to the Country Manager and Sector Manager;
Contribute to the strengthening of coordination and dialogue with other donors on activities related to energy projects and programmes, and participate in sector thematic groups;
Undertake any other tasks as assigned by the Country Manager.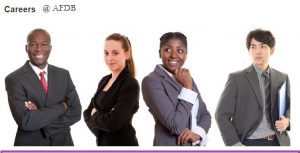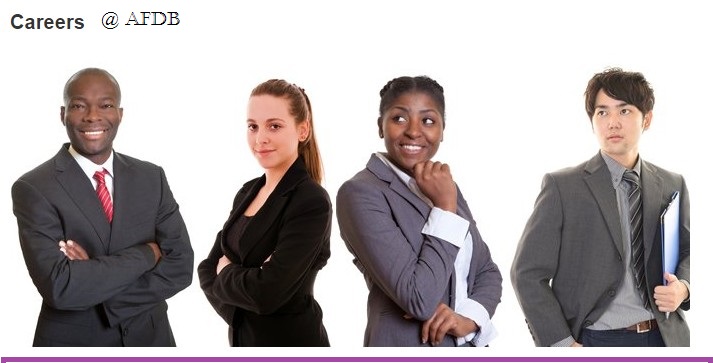 Selection Criteria
Including desirable skills, knowledge and experience:
1. At least a Master's degree in Economic, Finance, Electrical Engineering, Civil Engineering or Electromechanical Engineering or related fields. Additional training in management and / or economics is an asset.
2. Demonstrate at least five (5) years of relevant professional experience and proven track record and analytical skills in the following areas: power sector strategy formulation; financing of energy projects (both public and private); structuring of financial packages for financing of infrastructure projects; management and operation of power generation, transmission and distribution utilities; electrical system planning and design; project management; contract administration; costing of infrastructure projects;.
3. Experience implementing projects with public sector institutions and / or bilateral and multilateral development finance institutions; will give an added advantage for this position.
4. Proven ability to operate in high level policy dialogue and in politically sensitive context;
5. Strong networking skills, and an ability to coordinate diverse shareholders and interests;
6. Strong team spirit and proven ability to operate across a diverse team, often based in different geographical locations;
Senior Energy Officer Recruitment @ afdb.org Apply Online
7. A self-starter, with an ability to work with relatively little supervision or guidance;
8. Capacity to initiate and manage innovations and change.
9. Familiarity with project management and project identification procedures in development institutions, with multilateral development banks and in particular of the African Development Bank, an added advantage
10. Excellent verbal and written communication skills in English or French with a good working knowledge of the other language
11. Good command of standard Bank commonly used software (e.g. Microsoft Office Suite for word processing, spreadsheets, databases and presentations); knowledge of SAP is desirable.
THIS POSITION DOES NOT ATTRACT INTERNATIONAL TERMS AND CONDITIONS OF EMPLOYMENT. (INCUMBENTS OF THE POSITION WILL BE CONSIDERED AS LOCAL STAFF AND WILL NOT HAVE INTERNATIONAL STATUS).
Should you encounter technical difficulties in submitting your application, please send an email with a precise description of the issue and/or a screenshot showing the problem to: HR Direct HRDirect@AFDB.ORG
AEDC  PLC RECRUITMENT IN OCTOBER 2018
Manager: Business Risk @ Abuja Electricity Distribution Company (AEDC Plc) 
Senior Manager: Business Assurance & Compliance @ AEDC Plc 
Nigeria Federal Fire Service (FFS) Shortlisted Candidates 2018/2019
Enlistment into The Nigerian Navy DSSC Course 26: Application Form 
Petroleum Trade & Transport Analyst @ OPEC Vienna 
Energy Model Analyst @ OPEC Vienna
Senior Assessment Centre Assistant – CHHR3 @ AfDB Apply online 
African Development Bank (AfDB) Recruiting Office Manager – PCSC 
Secretary/Receptionist – RDGS @ AfDB
Evaluator general – BDEV0 @ African Development Bank Group (AfDB),
AfDB Recruits Finance Operations Assistant – PIFD3
Senior Energy Officer Recruitment @ afdb.org Apply Online
General Notes:
To apply for this position, you need to be national of one of AfDB member countries.
Applicants who fully meet the Bank's requirements and are considered for interview will be contacted. Only online applications submitted with a comprehensive Curriculum Vitae (CV) and copies of the required degrees will be considered. The President, AfDB, reserves the right to appoint a candidate at a lower level. The African Development Bank is an equal opportunities employer. Female candidates are strongly encouraged to apply. www.afdb.org
The African Development Bank Group (AfDB) does not ask for payments of any kind from applicants throughout the recruitment process (job application, CV review, interview meeting, and final processing of applications). In addition, the Bank does not request information on applicants' bank accounts. The African Development Bank Group declines all responsibility for the fraudulent publications of job offers in its name or, in general, for the fraudulent use of its name in any way whatsoever.
Please share to reach others.
Senior Energy Officer Recruitment @ afdb.org Apply Online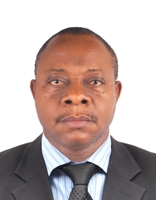 Founder/Managing Partner of Complete Full Marks Consultants Ltd. An Economist turned Chattered Accountant and Tax Practitioner with over 37 years of industrial experience.