Rice Mill  Business Plan Cost Analysis
Rice Mill  Business Plan Cost Analysis – Do you need to start a rice processing business? How much do you know about the start-up cost? Do you need a business plan to start this business?  Ok! The business plan you need must have a start-up cost analysis segment. Even for an on-going rice processing mill, for us to assess your viability, we need to get at your cost analysis.  Therefore, the cost analysis is the aggregation of both variable and fixed cost inherent in the production processes. Furthermore, without good and accurate cost appraisal of your business you may not be able to ascertain the viability of the business. Incidentally, this is what this post is all about.
As a matter of fact, Rice Mill  Business Plan Cost Analysis is a process  whereby you  deliberately articulate cost of an operation. Obviously,  it's stating how much it will cost you to start and run a business. Therefore, these costs re essential in determining the break-even quantity and value for your rice  production. Break-even analysis is  a parameter you need to appraise your business  start-up performance. The feasibility analysis of your business plan depends on what qauntity and value the breakeven point gives.
Rice Mill  Business Plan Cost Analysis
Rice Mill Business Plan Cost Analysis is an essential element of rice production business plan, sample rice mill project proposal and how to set up a rice mill. As a matter of fact, Business Start-up Cost analysis is very important while planning to start business. They re costs attached to significant stages or events in the development stage of your business. Most businesses only take into account direct costs, such as, cost of equipment, service and supplies when first calculating start-up Milling costs. However, these re only a portion of what makes up your total rice production investment. When determining the cost, you also have to consider several indirect costs that can significantly impact your total investment.
In summary, you must include all financial cost attachments to production processes, equipment, administration, marketing etc. while planning your business.
Therefore, they re cost assertions articulated on how to calculate rice production business plan, sample rice mill project proposal and how to set up a rice mill, and product pricing guide in relation with Sample Business Plan For Rice Mill Operations In Nigeria, Small Capital Rice Mill Business Plan, and Rice Mill Business Plan Cost Analysis.
Rice Mill  Business Plan Cost Analysis
Furthermore, this post is essentially important for those who write business plan for oneself and for others. You must take into account all components of the rice production cost. Generally, cost re divided into fixed and variable costs. Therefore, you should be able to group your cost into this two classes. These make up your total cost of ownership providing the ability to truly manage and reduce your rice production investment costs.
As of importance, I have also introduced the third cost element involved in every new establishment – start-ups. These re one-off expenses that re inherent to starting the business. Looking at them, they look like administrative cost, but they should not be so treated. The accounting principle guiding such expenses is to capitalise them and amortise them over some times in the life of the business. Such cost like cost of licences re not cost on one year production only. You should be able to decide how long you can carry/share it over time. In this article they are classified as part of the fixed assets.
Rice Mill  Business Plan Cost Analysis -:
Below re cost components you will use to determine total rice milling investment costs for your rice production business.
Fixed Cost Elements are:
Cost of equipment and installations
Accounting equipments (software, P.O.S machines and other software)
Admin/store equipment (cash register, furniture and gadgets – Computers, Printers, Telephone, Fax machines, tables and chairs, Official Website design cost et al)
Cost of purchase of  distribution truck
Now add your other particular fixed items.
Capitalised Costs:
Fees for business registration
Legal expenses for obtaining licenses and permits
Marketing promotion expenses for the grand opening
Cost for hiring Business Consultant
The cost for opening party
Other such related costs.

Rice Mill  Business Plan Cost Analysis
Variable/Admin Costs:
Insurance (general liability, workers' compensation and property casualty) coverage at a total premium
Cost for payment of rent for 12 month and renovation inclusive
Other start-up expenses including stationery, phone and utility bills
Operational cost of equipment for first year
Working Capital – cost for Start-up inventory (cash at hand/bank and raw materials etc.)
Variable costs re associated with production, therefore, they re charged to cost of production. Their importance in the start-up cost analysis is to determine the break-even values.  Their cost is always charged to profit and loss account in the normal running of the business.
Miscellaneous – Very important, to take care of those items you might forget.
NOTE:
These cost elements may look subjective.
The point is that what is a fixed cost for one milling operation  company may be a variable cost for another.
The amount involed in the amortisation of the capitalised  expenses may be influenced by Federlal Inland Revenue Service for tax purposes.
The miscellaneous expenses could cut across all the elements of the cost. This particular cost is to take care of any factor you may have forgotten in the calculations.
Rice Mill  Business Plan Cost Analysis
How May We Help You?
As you can see, we can help you.  Complete Full Marks Consultants Limited is a firm of Chartered Accountants, auditing, taxation and management consultants. The customised business plan we will write for you will cover all of these costs. We will do the researc/survey ourselves and put the figures down for you.
In addition, we will help you register your business/company with C.A.C, handle your tax matters with FIRS or SIRS, Do your business plan, do your accounting, auditing  as external auditors or for your internal control management. Look, we will get your PENCOM. ITF, NSITF compliance certificates for your contract bidding.
Contact us on cfmclimited@gmail.com or call  +234 8034347851 for these assignments.
If you enjoyed this post, please share to reach your contacts. Remain connected with us by clicking on our Facebook platform for your regular updates.
Rice Mill  Business Plan Cost Analysis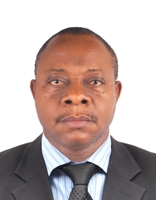 Founder/Managing Partner of Complete Full Marks Consultants Ltd. An Economist turned Chattered Accountant and Tax Practitioner with over 37 years of industrial experience.