Certificate Attestation & Legalization @ Nigeria Embassy
This is the requirement for authentication of Nigerian documents @ Embassy of Nigeria Sweden. Sweden office is just for illustration. The procedure for Nigerians document authentication is almost the same generally. Document authentication in Nigeria also shows how legalization of documents in Italian embassy in Nigeria goes on.  In addition, it shows cost of notarizing a document in Nigeria and the role of department of foreign affairs in authentication of documents.
Then, when you re planning an immigration trip that concerns use of civil or commercial documents, you need to follow a detailed process for legalization of the documents. As a matter of fact, this process entails going through various levels of certifications across the government departments and ministries in the country of origin and destination country. This is how the documents should obtain authentication/legalization at the various levels to prove their validity. At any rate, there are minor differences on the legal requirements according to the laws of each country. The Embassy officials therefore, may ask you for additional certifications/information in some cases. But this procedure is what you need to obtain attestation for your personal, educational, and non-educational documents.
Certificate Attestation & Legalization @ Nigeria Embassy
Do you need authentication of your academic certificates by federal ministry of education? Has it become necessary for you to legalize your marriage certificate in Nigeria for your wife to join you in foreign country? In fact, do you need eligibility letter from ministry of education Nigeria? What about your business documents? Do you need to authenticate your company/ business registration?
If your answer to any of these questions is YES, then you need our services.
Embassy of Nigeria Sweden:
This's to inform General Public that documents emanating from Nigeria for authentication by the Embassy Must be legalised by the Ministry of Foreign Affairs, Abuja (Legal Services Division).

In addition, all academic credentials must be legalised by relevant department in Federal Ministry of Education (Headquarters), Abuja.

Henceforth, the Embassy will no longer authenticate any document coming from Nigeria that's not legalised by the Ministry of Foreign Affairs, Abuja. Thank You.
Consequently, when planning to go abroad for education, work, or tourism, you should have your documents attested to. That means, you have to pass through various steps for obtaining the certifications across relevant government departments and ministries. To make these proceedings simple, Complete Full Marks Consultants limited provides professional attestation support services in Nigeria.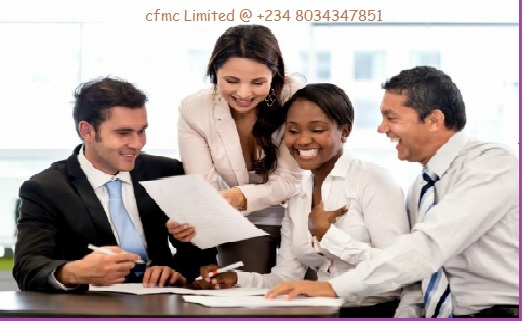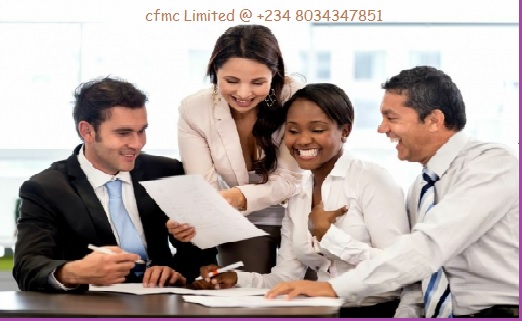 Certificate Attestation & Legalization @ Nigeria Embassy – Process of Attestation in Nigeria:
The following steps re essential to authentication of your documents for immigration purposes.
It basically, includes –
A legal translation of the documents as required by the Embassy in Nigeria.
State-level certification for the government documents in Nigeria.
Notarization for non-government documents in Nigeria.
Attestation of academic documents, where applicable, with Federal Ministry of Education,Attestation from the Ministry of Foreign Affairs to legalize documents in Nigeria.
Final attestation from the Consulate office or Embassy in Nigeria.
Certificate Attestation & Legalization @ Nigeria Embassy – Why You Need To Authenticate Your Documents:
When documents re attested to, it eliminates all worries regarding genuineness of the document. Consequently, it eases the process of your international activities. Such authentication is legally necessary for all cross-border undertakings involving personal or career-related activities.
Overall, embassies or consulates for visa or passport issuance – Immigration office in case of visa application, emigration request or work status change etc., World education services (WES) and International qualifications assessment (IQAS) verification, Equivalency requirements for Ministry of Education (MOE) or Ministry of Higher Education and Scientific Research (MOHESR).
Certificate Attestation & Legalization @ Nigeria Embassy – How Can We Help?
With years of industry experience, we apply strict adherence to compliance needs of our professional service industry. At Complete Full Marks Consultants Limited, our team of certified professionals provide expert support and guidance services to every client. Over so many years, we have served thousands of customers obtain attestation of their public documents successively.
Therefore, we advise, whenever you feel stuck in the process of attestation, legalization, authentication, verification, or translation of your documents, trust us to help you out. We'll handle everything perfectly more than your expectations.
READ ALSO:
You have to keep in touch with us to have your upates. A click on any of the soial media buttons on this pag will o that for you.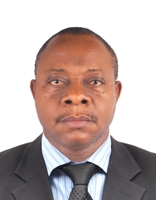 Founder/Managing Partner of Complete Full Marks Consultants Ltd. An Economist turned Chattered Accountant and Tax Practitioner with over 37 years of industrial experience.