Ministry Of Education Document Authentication – Nigeria
These are Steps for Document Authentication in Ministry of Education and then, in Foreign Affairs Ministry. Document authentication in Nigeria ministry of education also cover eligibility letter from ministry of education Nigeria. Our advice is that before you take that immigration steps you re planning, just go through this post.
Legalization of documents in Nigeria is all about legalization of documents in and for embassies in Nigeria. Therefore, if you need ministry of education document legalization, ministry of foreign affairs Abuja, Nigeria, federal ministry of education certificate verification and cost of notarizing a document in Nigeria, it's our support service platform you need. So read on please to know what you should do and what we can do for you.
Ministry Of Education Document Authentication – Nigeria – The Two Categories:
The two categories of applicants here re those for further education abroad and those that have studied abroad and need to authenticate their certificates and other relevant documents.
Ministry Of Education Document Authentication – Nigeria – Steps to be followed:
IF YOU WANT TO SCHOOL ABROAD:
Go to ministry of education Abuja (Federal Secretariat) 8th Floor. Take along with you all your credentials. Your WAEC/NECO will be required before others. You may also be asked for a print out of the NECO/WAEC.
Therefore, print and hold also the scratch cards because their serial number will be useful.
Now get a form to fill for the authentication process.
After these then, make payments through the bank for each document you want to authenticate.
Before you get to the bank, find a cyber cafe around and generate your payment ID from Remita. That ID is what you will use to pay in to the government account at the Bank.
Photocopy the teller and go ask of IPPIS or Revenue office (ground floor). There then, they will collect the teller and sign the photocopy.
Now then go back to the 8th floor and submit them.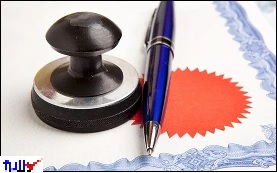 Ministry Of Education Document Authentication – Nigeria – NOTE:
Don't present laminated documents. They will require to sign on the original copies of the documents.
Authentication of documents re for Monday to Thursday, only.
After Ministry Of Education, you have to proceed to Ministry of Foreign Affairs for their very authentication processes.
Now at Foreign Affairs Ministry;
Inform them you want to authenticate your document,
Inform them also that you have done that of ministry of education already.
They will then collect it and tell you when to come back.
If you had schooled abroad:
Where you schooled abroad, you will need to authenticate your document for some reasons:
For normal authentication of document or
If you want to go for youth service,
Just take up the process for ministry of education as enumerated above – all academic certificate process is the same.
To avoid getting to the camp late, start the process early.
Ministry Of Education Document Authentication – Nigeria – How May We Help You?
You know what it means to come today and come back tomorrow for a particular thing. Sometimes, you spend days in hotels, and on transportation whenever you come to Abuja. Firstly, we will save you all of these costs.
At Complete Full Marks Consultants Limited, our team of certified professionals provide expert support services and guidance to every client. For so many years, we have served a lot of customers and by that help them obtain attestation of their public documents successively.
Therefore, we advise that whenever you feel stuck in the process of these – attestation, legalization, authentication, verification, or translation of your documents – trust us to help you out. We'll handle everything with speed and get results more than your expectations.
Ministry Of Education Document Authentication – Nigeria
READ ALSO:
You have to keep in touch with us to have your upates. A click on any of the social media buttons on this page will od that for you.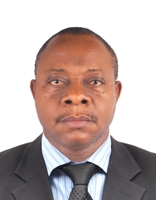 Founder/Managing Partner of Complete Full Marks Consultants Ltd. An Economist turned Chattered Accountant and Tax Practitioner with over 37 years of industrial experience.