Business Ideas goals and visions for Business start-ups
Business Ideas goals and visions for Business start-ups is essential for every business. You need business start-up mission statement and business development vision to kick start your business. Business Ideas goals and vision for business start-ups re very essential tools for your business growth and development. These are what you need to capture in your business concept note, and get them reflected in your business plan. Therefore, take up a business idea, vision, mission and values that can always inspire you and your staff to reach your goals. This's because you should always think about what inspired you to start the business.
Therefore, whether with a one-man vision workshop (yourself only) or group of minds, let the vision workshop come up with great vision and some ideas. It's a good idea to make your business's vision statement visible for all to know. Creating vision, value and mission statements and long-term business goals that will guide and unite your organisation is a business start-up essential. This post will expose you to their usefulness and how to go about them. Just read on.
Business Ideas goals and visions for Business start-ups
BUSINESS START-UP ESSENTIALS:
1. BUSINESS IDEAS:
Once you have the reason to start a business, start asking yourself more questions. That's what will help you figure out the type of business you should start, and if you have what it takes. The following questions should come up in your mind and you must address them properly.
Have I seen any problem to solve for others?
And what skills do I have to carry out this?
Where is my passion lieing – to solve problem or to make money
Where is my area of expertise?
How much can I afford to spend, (seed capital) knowing that most businesses fail?
And, how much capital do I need after-all?
What sort of lifestyle do I want to live?
Am I even ready to be an entrepreneur?
Please, be brutally honest with your answers. What you make out of these will create the foundation for everything you do in this business moving forward.  So it's better to know the truth now than later.
Business Ideas goals and visions for Business start-ups
2. Start-up business plan:
Creating nosiness vision, value and mission statements is one of the business start-up business plan essentials. Your business plan sets out what business you re in, or going into, and how you will get there. That's your business road map. Therefore, you start-up business plan must state clearly your vision, mission, values and gaols.
However, your plan will need to be reviewed as events unwind and revised as necessary from time to time. As a beginner, you have to go through this. But you have to remain focused. This is because nothing is so debilitating to customers, suppliers, employees or financiers as a business that appears to keep changing course. Notwithstanding, a well-founded business may from time to time change track. That is why the general direction of the business should be set for the longer term in these other three statements.
Business Ideas goals and visions for Business start-ups
3. Vision
A vision is about stretching the organisation's reach beyond its grasp. Only few can now see how the vision can be achieved, but can imagine that it would be great if it could be. For example, Microsoft's vision of a computer in every home was formed when few offices had one. This is one example of a vision that has nearly been achieved. Remember MTN Nigeria "Everywhere you go" was there when it hardly covered 30% of Nigeria's land mass.
In summary, building a business around a vision, rather than a specific product or technology, makes it easier to get employees, investors and customers to buy into long-term commitment to a business, seeing they could have opportunities for progression in organisation that knows where it's going.


Business Ideas goals and visions for Business start-ups
4. Mission
Mission is a direction statement. It's intended to focus your attention on the essentials that encapsulate your specific competence(s) in relation to the market/customers you plan to serve. The mission statement should be narrow enough to give direction and guidance to everyone in the business. Its concentration is on the key to business success. This is because it's only by focusing on specific needs that a small business can differentiate itself from its larger competitors. Nothing kills off a business faster than trying to do too many different things too soon. The mission should be able to open up a large enough market for the business to gain good market share. This is what will allow the business to grow and realise its potential. You can always add a bit on later. In summary, the mission statement should explain the following.
What business you re in and your purpose.
What you want to achieve over the next one to three years, i.e. your strategic goal.
Above all, mission statements must be realistic, achievable and brief. Look at these ones; Toys R Us' mission is 'To be the world's greatest kids' brand'; Starbucks's mission is 'To inspire and nurture the human spirit – one person, one cup and one neighbourhood at a time'. Neither of these missions say anything about products or services, rather they are focused on customer groups – kids for Toys.
Business Ideas goals and visions for Business start-ups
5. Values
Businesses face tough choices every day. Yet, the bigger it gets the greater the number of people responsible for setting out what you ultimately stand for. Complications could come up here. Defining your values will make it possible for everyone working for you to know how to behave in any situation. An Airlines cultivated a reputation for being the 'nice' airline. A past CEO, sums up their values by saying "We want people to consistently do the right thing because they want to." Most international NGOs in their job adverts add that they are "equal opportunity" organisation.
Whilst it is essential to nail the details of your business plan, it is equally important to have long-term goals that sum up your business' aims. Therefore, with a clear vision, direct mission statement and well-defined values, your business will have clear direction and purpose that will be uniting you and your team.
Business Ideas goals and visions for Business start-ups
6. Goals:
Goals re used to help a business grow and achieve its objectives. They can be used to foster teamwork and help the business describe what it wants to accomplish. Setting goals is an important part of any business plan.
There are three types of goals based on time, focus and topic.
i. Time goals re the ones we refer to as short-term or long-term. This is the element of your business plan titled "timeline or benchmarks". Everything is schedule on time basis.
ii. Focus goals are project focused. It's the one thing that's driving the majority of decisions. Such a big gaol takes huge endeavour and impacts on many of your personal and professional decisions.
iii. Topic-based goals can be personal, professional, career, and financial. Maybe you have a goal to save a certain amount of money. Or to complete a leadership development program. These re goals that re important in a certain aspect of our life.
However, time, focus, and topic goals re not mutually exclusive.  As such, you can have short-term financial goals, long-term career goals, and a personal budget.
READ ALSO: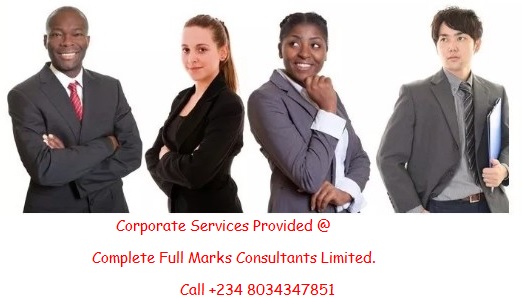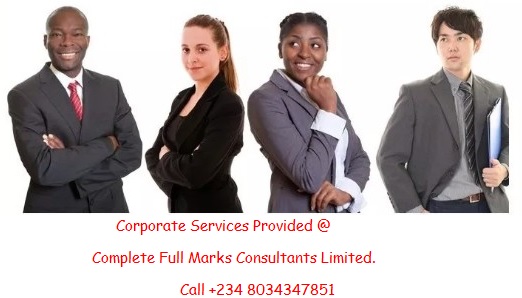 Business Ideas goals and visions for Business start-ups
Complete Full Marks Consultants Limited Start-up services:
Here are our services that cover all that we have narrated above. You can make up your mind and call us today.
Sources and methods of generating business ideas.
Business development services – Business statutory requirements
Business support services – Business plan, feasibility studies and analysis, market surveys etc.
Capacity building and Entrepreneurship empowerment services  – Trainings, workshops and seminars.
Business collaborations – Types, methods, processes etc.
Business Corporate Services – C.A.C documentations and other legal documents.
Tax Management – Tax annual returns and tax clearance certificate etc.
Accounting and Auditing – Internal control system.
As a matter of fact, coaching for a small business or big ones on specific business lines, management and leadership goals prepares entrepreneurs for successful business launch.
Business Ideas goals and visions for Business start-ups
Complete Full Marks Consultants Limited can help you in many ways. This Business Ideas goals and visions for business start-ups is one of many of our ideas to help you build your business and succeed. For personal, group, corporate attention, Call us on +234 8034347851 or email us at cfmclimited@gmail.com
This post, Business Ideas goals and visions for business start-ups, is good to go round. If you help us share it, you will be contributing your good quota to the good of the business community. Click any of our social media buttons on this page to do just that. You can also follow us on our Facebook, Tweeter and other handles in this page for your updates.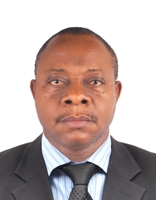 Founder/Managing Partner of Complete Full Marks Consultants Ltd. An Economist turned Chattered Accountant and Tax Practitioner with over 37 years of industrial experience.