Authentic Questions for 2019 Fed. Civil Service Promotion Exams
Authentic Questions for 2019 Fed. Civil Service Promotion Exams – We have taken utmost concern in putting this together to enable you sit and pas your promotion exams this year. We know it's very important that  you move to the next level in the ladder of your office administration or change your cadre for greener pasture this year. That is what Authentic Questions for 2019 Fed. Civil Service Promotion Exams will address in this post.
As a matter of fact, we have here important aspect of the civil service and public service work in Nigeria. So, no matter which class you belong to, this post is good for you. It's an x-ray of what Federal parastatal and Extra-Ministerial Department are. In the light of this, raises issue of who is a civil servant and who is not. Who is a public servant and who is not. Just read on.
Authentic Questions for 2019 Fed. Civil Service Promotion Exams
What is the difference between Federal parastatal and Extra-Ministerial Department?
Federal Parastatals:
Federal parastatals are statutory sub-ministerial bodies created or established by the enactment of enabling laws. They are to carry out on behalf of the supervising ministries specialised functions which can't be covered through the normal duty schedules of the parent ministry.
Features of such parastatals are:
They are created by enabling laws
They render specialised services
And, they are created to operate autonomously.
They are linked to their parent ministries by their functional structure
They are not strictly under the normal civil service rules,
Again, they are usually operated by a governing board
And headed by DG's/Executive Secretaries etc. who are politically appointed.

Authentic Questions for 2019 Fed. Civil Service Promotion Exams – Examples of Parastatals:
These include the following'
NNPC
WAEC
NUC,
NECO,
NITEL
JAMB, etc.

Authentic Questions for 2019 Fed. Civil Service Promotion Exams – Extra-Ministerial Departments:
These are federal executive bodies. They are bodies not under any particular ministry or established by an enabling laws. Instead, they are created by constitutional provisions. However, they are guided by the normal civil service rule and operations. These bodies share equal status with ministries and their heads report directly to the president/head of state as the case may be.
Examples of Extra-Ministerial departments:
On this list include the following:
Federal Civil Service Commission
Federal Electoral Commission
Police Service Commission
Federal Judicial Service Commission,
National Population Commission,
Public Complains Commission,
Revenue Mobilization and Fiscal Allocation Commission
Conduct of Conduct Bureau.
In the light of the above, give 3 reasons why the civil service reforms do not specifically cover the parastatals.
If you have read the above very well, you would have noticed the difference between the two. So, check out these differences.
They are independent of the civil service control,
Each has an enabling law establishing it.
With such enabling acts, they have assigned responsibilities already,
In the light of these, they operate autonomously.
Considering all of the above information on federal parastatals and extra-ministerial departments,
Can you differentiate between the term civil service and public service?
This two term may be confusing. You have to get it right here and now.
Civil Service – These are federal and local government service carried on in civil capacity. These staff include those of the presidency, ministries, extra-ministerial departments and local governments.
Public Service – This is a compound word that comprises both the civil and uncivil (other public workers) officers involved in federal government services. So, the armed forces, paramilitary officers, parastatals, extra-ministerial departments, and the normal civil servants are inluded.
The Civil Servant and Public Servant difference:
Two concepts of public servants and civil servants are very confusing in any study of public administration as both are very similar to each other. But from the above definition of what is public service and civil service, you can note the difference.
One thing common to both a civil servant and a public servant is the fact that they are both officials in government departments rendering public service of one form or the other. If we understand that public service is defined as:
Service which is provided by government to people living within its jurisdiction, either directly through the public sector or by financing provision of services – Examples include the fire brigade, police, air force, and paramedics.
Then, we understand all that work with government to provide public service whether by the ministry or other government sponsored bodies are public servants. So we can say that civil servants are part of public servants. Notwithstanding that a civil servant is always a part of government administration, and is thus, a rung above other public servants.
Authentic Questions for 2019 Fed. Civil Service Promotion Exams
Encourage Us:
We need your encouragement. Truly, many of you are requesting for update. We appreciate you who read our civil service related posts on this website. We appreciate your comment and your request for updates. But then, what we require from you is to follow us on any of our social media platforms. And any share you make to reach your contacts is also a plus for us. That's all we require from you.
To make maximal use and benefit of our civil service exam related post, just google your topic and add completefmc to it. E.g. 2019 civil service exams/completefmc will pop out for you all of our articles on this. Again, you can use our search button on this page. Just type in civil service exams, you will have what you want.
Read Also:
Authentic Questions for 2019 Fed. Civil Service Promotion Exams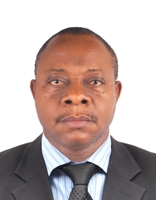 Founder/Managing Partner of Complete Full Marks Consultants Ltd. An Economist turned Chattered Accountant and Tax Practitioner with over 37 years of industrial experience.