How to Apply for Canada visa in Nigeria & Requirements
This is Canada visa requirements for Nigeria and how to apply. In fact, all you need to know about Canada visa requirements for Nigeria and how to apply for a Canadian visa is here. Canada is one of the best places in the world for immigrants to study, live and work. As a matter of fact, we have lots of Nigerians there already. If you follow, How to Apply for Canada visa in Nigeria & Requirements, you may be the next to be in Canada.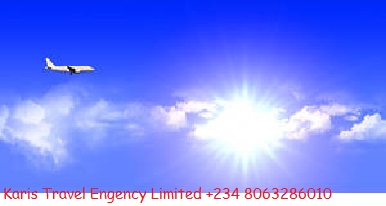 Furthermore, in this post are Canada visa Nigeria processing time, canada embassy in Nigeria. Others include Canada visa fee, visa application, visa requirement and tracking canada visa application in Nigeria.
How to Apply for Canada visa in Nigeria & Requirements
Different Types of Canadian Visa
There re different types of visas depending on your purpose of visit or travel to the country.
Examples are:
Business Visa
Student Visa
Tourist Visa
Transit Visa and many more
Canada Visa Requirements for Nigeria – All Visa Types
When you have decided on why you want to visit or travel to Canada, the requirements for any purpose as indicated above can be found here.
Canada Visa Application in Nigeria – How to Apply
For the steps that would be listed below, you re required to submit your application in person at the local Canada Visa Application Centre (CVAC) in Lagos or Abuja.
Visit the link under for the purpose of your visit and download the appropriate application forms. So, get more information on how to prepare your application, click here. When applying for visitor visa, study or work permit; Nigerian citizens aged 14 – 79 must provide their biometrics.
Fill all forms with important documents carefully, print when done. If you re unable to provide all necessary documents, download waiver form here, fill and attach with your application form.
Download VFS consent form, fill and attach with application form.
Pay all visa fees, biometric fees and charges as described here according to your purpose of visit. Biometrics will be done at the local CVAC when you want to submit your application.
Visit the local CVAC. Take along with you your passport, photographs, all filled forms and necessary documents with photocopies you have filled earlier with payment confirmation based on IRCC instructions.
Pay all services charges at CVAC, handover your complete application and and collect a receipt. The receipt contains a tracking number for you to track your application progress online.
After submission you can now start tracking your application.
How to Apply for Canada visa in Nigeria & Requirements
In Summary:
You have to come along with the following –
Canadian Visa Requirements
Completed Visitor Visa (IMM 5257) and Family Information (IMM 5645) forms.
Original and copy of your Nigerian passport. The passport will need to be valid for at least six months beyond your date of return and have at least two blank pages.
Two colour photographs that meet the visa photo requirements.
Proof of application processing fee and, if applicable, biometric fee.
Proof of sufficient funds for the duration of the trip (i.e. three months bank statements, payslips, proof of investments etc.).
If you are not paying for the trip you will need a letter from the person or institution sponsoring your trip and additional documents (i.e. a copy of their passport and a bank statement proving they have sufficient funds).
Proof of ties to Nigeria (i.e. employment letter, proof of businesses or assets etc.).
Copy of provisional flight booking and travel itinerary (i.e. accommodation reservations).
How to Apply for Canada visa in Nigeria & Requirements
Furthermore,
You may need to provide a medical history or proof of good health.
Previous passports showing travel history.
Additional documents to support your application (i.e. authenticated marriage certificates, invitation letters etc.).
A self-addressed return courier envelope.
Minors (under 18) travelling alone will need a letter of authorisation signed by both parents or legal guardians. For minors travelling with one parent, a letter of authorisation from the non-accompanying parent or legal guardian is required.
If you re visiting family or travelling for business you will need an invitation letter detailing the nature of the visit, length of stay, details of the host person or business etc.
How to Apply for Canada visa in Nigeria & Requirements
Canada Visa Application Office Addresses
Lagos
Manor Hall, Plot 110, Admiral Ayinla Way, Opposite Treasure Garden Estate, Third Roundabout, Lekki Phase I, Lagos.
Abuja
Silverbird Entertainment Centre. Plot 1161, Memorial Drive,2nd Floor, Central Business District, Abuja.
These are Canada visa requirements for Nigeria. Note that visa application is always tedious most times in Nigeria. But then, it will be wort it eventually when you scale through.
How to Apply for Canada visa in Nigeria & Requirements
READ ALSO: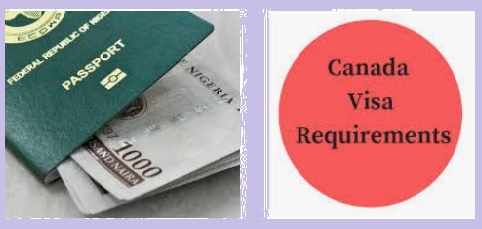 Canada Visa Process & Airtiket Simplified
We will ensure your documents re secured and properly legalized. We will save you the cost of traveling to Abuja for this, with minimal fee. Call us on +2348034347851 or email via cfmclimited@gmail.com
Call +234 08063286010 or email karisablog@gmail.com for your Visa processes and air tickets. Visit karisa webite here.
If you keep in touch with us through clicking any of our social media button on this page, you will also contact us speedily. Drop comments if you wish.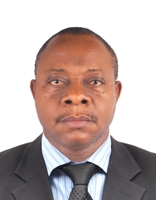 Founder/Managing Partner of Complete Full Marks Consultants Ltd. An Economist turned Chattered Accountant and Tax Practitioner with over 37 years of industrial experience.