Sample US Student Visa Interview Questions and Answers
This is also f1 visa interview questions and answers.  Included are f1 visa interview questions and answers for undergraduate and post-graduates. They are f1 visa interview tips that will give solutions to such questions as, what re the requirements for USA student visa? And, how much time does it take to get US visa after interview? They are F1 interview questions that address your study plans, university choice, academic capability, financial status and your post-graduation plans. Therefore, get your Sample US Student Visa Interview Questions and Answers here.
In fact, while gaining admission into a US University is a matter of joy, often the exhilaration is dampened by the prospect of a Visa Interview. This is because of fear of losing the admission for not getting through the visa interview. But you have to know that the interviewer is not tasked with a target of rejecting applications. In fact, his/her only purpose is to validate your reasons for visiting USA and by no means re they interested on thwarting your US admission dreams.
Note also that, on average, the US Visa Interview would last about 3 – 4 minutes and sometimes even lesser. In addition, the Visa Officer would not scrutinize all your documents. In fact, they rarely ask for documents. As a rule, the Visa Officers do not ask for any documents. Though you re always advised to carry them with you, it's important to note that you must not offer your documents until and unless asked. Remember too that there re no rules here. Every interview is unique. What remains constant, however, is that like any interview the key is confidence and intent. Correcting these misconceptions about the Visa Interview will help you a lot during the interview.
Sample US Student Visa Interview Questions and Answers
Interview Day Preparations:
These re additional things you should know before you go for your US Student Visa Interview
First, remember that interviews are formal interaction between two or more people. So, before you start prepping about the questions or worrying about the Interview Officer, here re few things you must do. Remember also that doing your homework is key to the success.
Start by getting ready your file neatly catalogued with every possible document in place and marked
Go through the Admission letter you have submitted, the complete list of Universities and courses you had applied to
Thoroughly revise the course you have enrolled for noting the kind of credit systems the school operate, the tenure, the faculty and the course highlights,
Basically figure out why you chose that particular university. Find out about the local universities offering the same course you are going for in the US.
Read up all about the state you would be visiting, about the University's history and the nearby location
Go through your Financial Documents to clearly understand how you would be paying for your education in the USA.
List of Documents requirement for US Student F1 Visa Interview:
Even though you will not be asked about your documents, you still need to file them neatly so that they re easily accessible. In addition, your original passport should be readily available as you would be requested to submit the same. The most important document at this interview is your interview application/ appointment letter.
Document/Information required are classified into:
Personal
Passport (Current and all the previous ones), MRV Fee Receipt, Visa Interview Appointment Letter, DS 160 Confirmation Slip (with the Bar Code clearly visible), SEVIS Fee Receipt, Passport Size Photograph (As per regulations mentioned).
2. Educational
Class 10th and 12th Certificates and Mark Sheets. GRE/GMAT/SAT Score card, ELTS/TOEFL Score card, Bachelor's Degree/ Provisional Degree Certificate or Course Completion Certificate or Mark-sheet for all the years as well as the consolidated mark sheet (if applicable). Work/Career Related Documents (If Applicable), Appointment Letter, Salary Slips (last six months) Relieving Letter.
3. Financial Documents
Loan Approval Letter (if applicable), Saving Bank Account Statement (Recommended: Last Three Years), Fixed Deposit Certificates (Recommended: Last Three Years), Tax Returns for the past three years, Property Documents (Residential, Commercial, Ancestral and Farm Land)
You might also like this:
Dressing for Student Visa Interview :
Any interview starts from any moment you come face to face with your interviewer. And the first impression is often ascertained by your dress. So before your D-Day, think about your wardrobe carefully. Keep it formal. Formal Attire for Men include formal shirts and trousers. For girls it could be the same or formal native. Remember not to choose outfits that don't match the weather.
Sample US Student Visa Interview Questions and Answers – F1 Visa Interview Questions with Answer Tips:
There is no standard for this. Every interviewer is unique. So there re no set questions the interviewer might ask. However, the intent of the interview is a simple one. And that is to understand your intent. It's to determine whether you are to settle in USA or to study and come back. And secondly, and more importantly, to assess whether or not you can financially afford your stay in USA. So, you must have these in mind whenever you are answering any of the following questions.
Question Categories:
All your expected questions must relate to the following categories:
Your study plans
Your university choice
And, your academic capability
Your financial status
And, your post-graduation plans
Therefore, sample questions associated to the categories could be any of the following. Consider also our tips on how to answer the questions during your interview.
Questions about your study plans:
These re questions that tend to probe why you're interested in pursuing higher education rather than working. And then, they would want to know why you are also interested in studying in the US instead of in your home country or any other place.
Now consider these questions in the light of our discussions above.
Why re you going to the US?
What specializes course re you in for your degree?
And then, what will be your major?
Where did you do your first degree?
Who is your current employer? What is your position in the work place?
Why re you then planning to continue your education?
Can you not continue your education in your home country?
Good then, how will this study program relate to or improve your past work or studies?
Did you also notice that these questions would want you to learn more about the variety of degree programs available in the USA and in your home country?
Questions about your university of choice –
Similarly, your choice of university is of interest to your interviewer. Therefore, the questions would want to interrogate your qualifications as a student and future professional standing. Remember that higher calibre university choices will be better regarded than little-known colleges or universities.
Now, look at these University Choice Sample Questions –
How many colleges were you able to apply to?
And, how many of them offered you admission?
So, how many schools rejected you?
Have you been to the US before?
Do you know your professors at that university? What re their names?
At what city is your school located?
These means you have to research for US Schools and Universities, and get these details ahead of time.
Questions about your academic capability:
It's time for you to prove your capability to succeed in a US university during your interview. Your test scores, previous GPA, and previous study abroad if any, can all be evaluated to determine your likelihood of success during your program. Therefore, consider the under-listed academic ability sample questions.
What re your test scores (GRE, GMAT, SAT, TOEFL, IELTS)?
What was your previous GPA?
Are you ready to manage the cultural and educational differences in the US?
Are you good in English?
Why do you want to pursue a degree in the US?
Why not study in Canada, Australia or the UK?
What do you know about US schools?
Can I see your high school/first degree certificate?
These also mean you have to learn more about the types of test scores accepted by US schools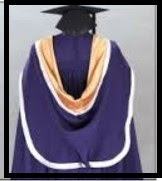 Questions about your financial status:
This is crucial in your obtaining your F-1 visa. As a matter of fact, notwithstanding your academic qualifications, you cannot be awarded an F-1 student visa without the means to finance your education in US. This is because, the cost of education in the US is much higher than other countries. Therefore, it's important they investigate that you have a solid financial plan. This plan should include more than just tuition expenses. You should consider housing, food, transportation, health insurance, and all other relevant expenses. Therefore, the following Financial Status Sample Questions are likely ones.
What is your monthly income?
What is your sponsor's annual income?
How do you plan to fund the entire duration of your education?
And how much does your school cost?
How then, will you be able to meet these expenses?
Who is your sponsor?
What is your sponsor's occupation?
So, how else will you cover the rest of your costs?
Can you show me a copy of your bank statements?
Did you get offered a scholarship at your school?
Can I see your tax returns?
Again, this means you have to learn more about what to expect while studying in the USA
Questions about your post-graduation plans:
Technically, the F-1 student visa is only granted to those who would return to their home country after graduation. Although it is not impossible to stay in the US after your graduation, through programs such as OPT and H1B, it will be important for you to prove that you have ties and obligations, including family, property, or a job offer, that will lead to your return to your home country.
In the light of the above, consider the following Post Graduation Sample Questions.
Do you have relatives or friends currently in the US?
What re your plans for post-graduation?
What re your plans after graduation?
Do you have a job or career in mind after you graduate?
Are you sure you won't stay in the US afterwards?
So, how do you plan to return back to your home country?
In any case, would you like to continue working for your current employer after you graduate?
In conclusion, note that the most important thing to remember during your F-1 visa interview is to remain calm! Being well prepared is the key. Therefore, be sure to have all of the required documents and receipt with you so that you can focus on your interview questions. Answer ALL of the questions asked of you, and remember to be open and honest!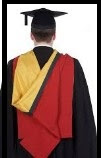 Now, if you need further help with your US Visa application, contact us.
WE OFFER A BETTER APPROACH – TRY US:
In fact, we will help you scale through your US F1 visa interview with ease. So, We will help you arrange for the interview date. As experts, we know that the intrigues in doing these by yourself is too much for you.  Contact +234 8063286010 or email karsablog@gmail.com for your F1 visa applications and interview appointments. We do it better than you.
Furtheremor, get your air ticket reservations from us. And, if you need to authenticate your marriage, business and educational documents/certificates call +234 8034347851 or email cfmclimited@gmail.com
 These questions and associated coachings on your US Visa interview is free here. But now, can you do us a favour by letting others have this knowledge. So,  if you share this post or follow us on our Facebook and twitter handles, you will be doing a humanitarian service and then also ensuring you all get your regular updates.  
READ ALSO: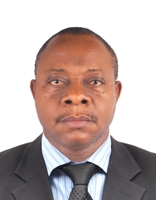 Founder/Managing Partner of Complete Full Marks Consultants Ltd. An Economist turned Chattered Accountant and Tax Practitioner with over 37 years of industrial experience.