Apply as Project Administrator @ Federal Ministry of Budget and National Planning
This is becuase Federal Ministry of Budget and National Planning is recruiting is Project Administrator this May. This is because,The Government of the Federal Republic of Nigeria has received a Loan from the African Development Fund to finance the Institutional Support for Economic Management and Delivery Project (ISEMDP). The Ministry of Budget and National Planning, the International Economic Relations Department of the Federal Ministry of Finance, and the Bureau of Public Procurement, each being responsible for their respective component under the Project, in line with their statutory mandates shall be the implementing Agencies for the Project. So, Apply as Project Administrator @ Federal Ministry of Budget and National Planning.
Therefore, if you are qualified and interested in this possition, read through plese. As a matter of fact, The Federal Government of Nigeria (FGN) through the Ministry of Budget and National Planning, plans to recruit qualified candidates for the services of:
Job Title: Project Administrator
Location: Nigeria
Project: ISEMDP
PROJECT OBJECTIVES
The principal objective of this Project is to:
strengthen economic and financial governance for achieving a stable macroeconomic environment,
inclusive and sustained growth, and
effective implementation and delivery of the national development plan.
Therefore, the specific objective of the Project is to develop institutional capacity in macroeconomic management, revenue mobilization, procurement, monitoring and evaluation, and performance and portfolio management and delivery.
As a matter of fact, therefore, the Project has four mutually reinforcing components:
Enhancing economic management,
Enhancing performance management and delivery,
Strengthening domestic revenue mobilization and effectiveness in public procurement, and
Project management support.
Furthermore, for effective management of this Project, a Project Steering Committee (PSC), Project Implementation Teams (PITs) within the various Components, and a Project Management Unit (PMU) will be set up. Therefore, the PSC will be responsible for strategic oversight and policy guidance and monitoring portfolio performance. Furthermore, the PITs, to be appointed for each project component and/or subcomponents, will spearhead the day-to-day implementation of their respective Project activities in collaboration with the PMU. In addition, the PMU will coordinate project implementation services including manage procurement and financial management processes. and act as a secretariat to the PSC.
Apply as Project Administrator @ Federal Ministry of Budget and National Planning – The Role

His/Her role is to provide administrative and project management support services and to contribute to the efficiency of the PMU by ensuring all assigned administrative duties are earned out in a timely and efficient manner.
Requirements
First Degree (BA or BSc) in Social Science, Political Science, Development Management, Economics or related discipline;
At least seven (7) years post qualification experience; five of which should have been at the level of a Senior Executive Assistant or equivalent grade;
A minimum of five years experience working in environment that manage donor grants;
Hands-on experience with office equipment; (h) Computer literacy with extensive use experience with MS Office packages including MS Word, MS Excel and MS PowerPoint;
Good interpersonal skills and possession of team work skills and ability to interact harmoniously and effectively with colleagues from diverse disciplines
Knowledge of basic accounting, procurement processes, and project monitoring process;
Adaptable and willing to learn new skills:
Excellent communication (verbal and writing) skills; and
Ability to uphold a strict level of confidentiality.
Demonstrated sound understanding of the challenges in public procurement and project development projects funded by Development Partners.

ELIGIBILITY CRITERIA:
Establishment of the short-list and the selection procedure shall be in accordance with the African Development Banks "Procurement Framework for Bank Group Funded Operations", dated October 2015. which is available on the Bands website at http://www.afdb.org
WORKING CONDITION
Therefore, the assignment which is expected to commence in May/June2019, will be for a period of 36 months, subject to good performance assessed annually.
Application Closing Date
16:00 hours; 10th May, 2019.
Apply as Project Administrator @ Federal Ministry of Budget and National Planning – HOW TO APPLY
Furthermore, interested and qualified candidates/consultants should send their Expressions of Interests, enclosed with detailed Curriculum Vitae, Copies of relevant certificates and names and contact details of three traceable referees to the address below:
The Permanent Secretary,
Federal Ministry of Budget and National Planning,
C310310 Adekunle Fajuyi Street,
Central Business District,
Abuja, FCT, Nigeria.
Attention: Director, Macroeconomics Analysis Department
And
Overall, all submission of the hard copy should be accompanied by full electronic submission of the application and accompanying materials to be mailed as attachment in PDF to the email address: f_ofam@yahoo.com Using the Job Title as the subject of the mail e.g – "Application for the Post of ISEMDP Monitoring and Evaluation Specialist".
NOTE
Interested consultants may obtain further information at the address above during office hours from Monday to Friday, between 08.00 a.m to 5.00 p.m.
Only shortlisted applicants will he acknowledged.
HOW TO GET MORE RECRUITMENT INFORMATION ON THIS WEBSITE:
Furthermore, everything you need about 2019/2020 recruitment exercise is in this site. We, therefore, feel you should first navigate and explore what you have here before looking elsewhere. Therefore, we recommend you use:
Google site search for completefmc. That is, type whatever you want to search for on google by adding /completefmc at the end to get you right inside this site. e.g. 2019/2020 recruitment/completefmc will take you to other recruitment posts on this site. Just try it now.
Our site search button – On top of this page or elsewhere is a search button. Make use of it for better results. Just type in whatever you want there and press enter. e.g NNPC recruitment. That will prompt out for you all relevant related posts on your subject of search. Then click on the required topic
Click to read the highlighted comments on our pages.
Lastly, for now, our social media buttons – For this, use our share, follow us buttons and comment box. These will keep you connected with us.
Please note that for recruitment, we don't run an employment syndicate. So, you don't need to contact us for recruitment helps.
Apply as Project Administrator @ Federal Ministry of Budget and National Planning -READ ALSO: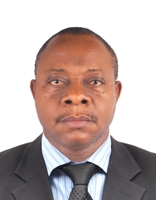 Founder/Managing Partner of Complete Full Marks Consultants Ltd. An Economist turned Chattered Accountant and Tax Practitioner with over 37 years of industrial experience.