ECOWAS Recruitment Appication Form MAY – JUNE 2019
This is the ECOWAS Recruitment Appication Form MAY – JUNE 2019. It gives details of EOWAS recruitment 2019/2020 portal and recruitment application form. The platform includes details of the recruitment criteria and procedures for the applications. Therefore, if you re interested in working for ECOWAS this is a great opportunity for you. This is the ECOWAS Recruitment Application Form MAY – JUNE 2019, to enable you apply for the 16 positions advertised.
Economic Community of West African States – ECOWAS:
The Economic Community of West African States, ECOWAS, was created on 28th May 1975. As a matter of fact, it currently comprises 15 member-states namely: Benin, Burkina Faso, Cabo verde, Cote D'Ivoire, The Gambia, Ghana, Guinea, Guinea-Bissau, Liberia, Mali, Niger, Nigeria, Senegal, Sierra Leone and Togo.
Furthermore, the sub-regional body was created out of a desire to improve the lives of the people through the promotion of cooperation and development in all areas of economic activity which include:
intra-regional trade,
free movement of persons, goods and services,
and the harmonisation of sectoral policies.
The ultimate aim is the constitution of a West African Common Market and a Customs and Monetary Union.
Furthermore, in a bid to effectively execute its programmes towards the realization of its objectives, ECOWAS created various Institutions and specialized Agencies among which are:
The ECOWAS Commission,
The Community Court of Justice,
And, The ECOWAS Parliament,
The West African Health Organisation (WAHO)
And the Inter-governmental Action Group against Money Laundering (GIABA).
Currently, ECOWAS is engaged in implementation of a series of critical and strategic programmes. This is reason for which it wishes to recruit qualified and capable nationals of ECOWAS member-states who re below the age of 50 years into the following positions:
Therefore, if you wish to be considered for any of the posts, you have to download this JOB APPLICATION FORM. Then, fill it and send it as an attachment to the corresponding email address with your CV.

JOB APPLICATION FORM / FORMULAIRE DE CANDIDATURE / FORMULÁRIO PARA EMPREGO
Instructions:
Fill out the form using a computer and send it attached with your CV by email. Please indicate in the body of your application mail, the title(s) of the position(s) you are applying for.
Remplir le formulaire à l'aide d'un ordinateur et renvoyer le avec votre CV joint par email. Indiquer svp dans le corps de votre courrier de candidature, le(s) titre(s) du(des) poste(s) au(x)quel(s) vous postulez.
Preencha o formulário usando um computador e enviá-lo ligado com o seu CV por e-mail. Indicar no corpo do seu e-mail aplicação, o título(s) do cargo(s) a que se candidata.
ECOWAS Recruitment Appication Form MAY – JUNE 2019
Click here to access the application form
HOW YOU MAY GET MORE RECRUITMENT INFORMATION ON THIS WEBSITE:
Furthermore, everything you need about 2019/2020 recruitment exercise is in this site. We, therefore, feel you should first navigate and explore what you have here before looking elsewhere. Therefore, we recommend you use:
Google site search for completefmc. That is, type whatever you want to search for on google by adding /completefmc at the end to get you right inside this site. e.g. 2019/2020 recruitment/completefmc will take you to other recruitment posts on this site. Just try it now.
In addition, our site search button – On top of this page or elsewhere is a search button. Make use of it for better results. Just type in whatever you want there and press enter. e.g NNPC recruitment. That will prompt out for you all relevant related posts on your subject of search. Then click on the required topic
Click to read the highlighted comments on our pages.
Lastly, for now, our social media buttons – For this, use our share, follow us buttons and comment box. These will keep you connected with us.
Finally, please note that for recruitment, we don't run an employment syndicate. So, you don't need to contact us for recruitment helps.

ECOWAS Recruitment Appication Form MAY – JUNE 2019 – READ ALSO:
To show that you care, would you share this to reach your contacts.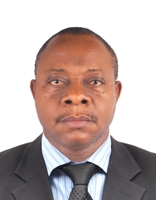 Founder/Managing Partner of Complete Full Marks Consultants Ltd. An Economist turned Chattered Accountant and Tax Practitioner with over 37 years of industrial experience.