How to Manage Export Financing Risk
If you re involved in export business, then listen to this; your business has to manage both local and global risks associated with currency, credit, intellectual property, transportation, ethics and more. But don't worry—there are a number of tools available to limit the effects of these risks on your business. We also have in place series of trining manuals to handle all sorts of export business. Especially in agro-products, we have many of them – ginger, garlic, soybean,cocoa seed, dry beans, and others. This post on How to Manage Export Financing Risk will help you a lot. Just read on.
As a matter of fact, businesses engaged in global trade have to deal with not only their local business risks, but also a number of global business development risks associated with currency, credit, intellectual property, transportation, ethics and more. These risks can hinder international business development, but there are tools available to limit the effects of these risks on business. Get our export training manual for this. Meanwhile, consider these;
Foreign exchange risk
This risk usually concerns accounts receivable and payable for contracts that are or soon will be in force. Foreign exchange rates re constantly in flux, so that businesses can be forced to convert funds generated abroad at lower rates than budgeted. That is why it is imperative that businesses have a foreign exchange policy in place to:
stabilize profit margins on sales
mitigate the negative impact of exchange rate fluctuations on procurement and sales
enhance cash flow control
simplify foreign and domestic pricing
In order to formulate an adequate foreign exchange policy, businesses must assess their foreign exchange risks, identify the tools available to hedge these risks and carry out a regular comparative analysis to select the most effective tools.
Credit risk
Credit or counterparty risk is the risk of not collecting an account receivable. There are ways businesses expanding to global markets can protect themselves against this risk.
One of that is, Payment in full at the time of order or open account payment. Business wants to receive 100% of the amount owed at the time of the order, before services re rendered. Such an approach can be used to finance operations, cut finance charges, administrative expenses and eliminate the risk of non-payment. However, it may be difficult for new exporters and businesses with little negotiating leverage to use this method.
Another one is, Letter of credit.  A letter of credit's a contingent payment commitment issued by a financial institution. Theerefore the institution agrees to pay a set amount to the product or service provider in exchange for delivery within a set time-frame of documents proving that the goods're shipped or the service was rendered. A letter of credit protects both the buyer and the seller. It includes the terms of sale and a detailed description of the shipment. The funds re set aside and cannot be used by the buyer as long as the letter is in force.


How to Manage Export Financing Risk
Then is Standby letter of credit. A standby letter of credit is used to guarantee creditworthiness. It is not intended to be cashed but rather to guarantee payment under a contract.
In addition is Credit insurance.  Credit insurance protects the business's export accounts receivable in exchange for a premium. It is widely used to indirectly finance the buyer by giving the business more flexible payment terms.
And then comes, Factoring. Factoring is a common transaction wherein some accounts receivable are sold to a third party to transfer some of the risk and to finance operations. For the customer, it's a short-term financing product that can be used to finance foreign or local sales by selling receivables in exchange for immediate cash without having to wait for payments. Factoring is also a solution to certain liquidity problems that often arise as sales grow.
There could be other additional techniques for limiting credit risk, but these 5 approaches are good options for businesses looking to go global.
How to Manage Export Financing Risk – Shipping risks
Whether shipping goods locally or abroad, you face risks such as breakage, loss, theft, vandalism, accident, seizure and contamination. Before you ship any goods, transfer responsibility for shipping to the buyer or seller and take out sufficient insurance. The International Chamber of Commerce's Incoterms set out each party's roles and responsibilities with regard to shipping risk. It is best to work with a forwarding agent.
How You May Need Us:
Complete Full Marks Consultants (CFMC) Limited, is a firm of chartered accountant, auditors and taxation and business management consultants.  Under our management consultancy services are business development services which aims at helping business start-ups structure their businesses and to start off on a good footing.
For the existing businesses, our business support services are made available to support your business growth.  These services include business incorporation, business planning and feasibility analysis. Others are business coaching and mentorship, trainings, seminars and workshops to help both up-coming and existing entrepreneurs avoid business failure.
CESummit:
Furthermore, in furtherance to all of these, under our management consultancy services, Complete Full Marks Consultants Limited runs a seminar-cum-training programme captioned Complete Entrepreneurship Summit (CESummit) to reach out all interested entrepreneurs with entrepreneurial skills to establish or sustain an existing business.
We leverage on these to present different training packages to different clients of different needs.  For example, we design and produce materials for training of entrepreneurs involved in agro-product export and other businesses in Nigeria. Others – like ICT empowerment programmes majoring on e-commerce and website ownership etc. re also taken car of.
Call us on +234 8034347851 or email us at cfmclimited@gmail.com for further information. You may please share this to reach others. Thanks.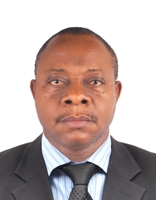 Founder/Managing Partner of Complete Full Marks Consultants Ltd. An Economist turned Chattered Accountant and Tax Practitioner with over 37 years of industrial experience.