Current Stand of CBN AGSMEIS Approved Business Plan
Current Stand of CBN AGSMEIS Approved Business Plan requires AGSMEIS training and CBN AGSMEIS application form. These are how to access AGSMEIS loan following the guidelines. Therefore here re the required procedures for the approved business plan, and how to access the loan using the forms on the guidelines. Current Stand of CBN AGSMEIS Approved Business Plan is available here.
In fact, Business/Small and Medium Enterprises Investment Scheme (AGSMEIS) is a voluntary initiative of the Bankers' Committee. This was approved at its 331st meeting held on 9th February, 2017. As a matter of fact, the Scheme requires all deposit banks in Nigeria to set aside 5% of their profit after tax (PAT) annually to fund this programme.
Current Stand of CBN AGSMEIS Approved Business Plan
Furthermore, the initiative is to support the Federal Government's efforts and policy measures for the promotion of Agricultural Businesses, Small and Medium Enterprises (SMEs). This is seen as a vehicles for sustainable economic development and employment generation.
Scheme Objectives:
Furthermore, the objectives of the Scheme which are various include the following:
To ensure access to finance for Small and Medium Enterprises (SMEs), seeing that these re the engine of growth of the Nigerian economy.
Generating of the much-needed employment opportunities in Nigeria.
To enhance and develop agricultural value chain and ensure sustainable agricultural practices.
Thereby to boost the managerial capacity of Agri-Business/SMEs as pipelines of growing enterprises that can become huge corporate organizations.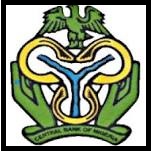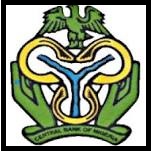 Activities covered:
In this connection, the coverage are all business activities along the agro-business value chain.  Included are:
Businesses along agricultural value chain covering inputs supply, production, storage, processing, logistics and marketing.
MSMEs in the real sector including manufacturing, mining and petrochemicals.
MSMEs in the service sector including information and communication technology (ICT) and the creative industry.
Other activities as may be determined by the Bankers' Committee from time to time.
Conditionality for accessing the loan:
On account of this, to access AGSMEIS loan, there are some conditions that you must meet.
1. You must have been trained by an Entrepreneur Development Institute (EDI)
2. Your application must go through an EDI
3. The applications will be sent to CBN for processing via the EDI
4. You will be called for an interview regarding your business.
5. If you qualify you will be contacted and given the loan.
Therefore, fill clearly the new form with all the details required , sign and get them authenticated by EDI
Other Conditions are:
Maximum loan is 10million
Interest rate is 5% per annum
Tenor is 7 years
Moratorium is 18 months
Other Requirements:
You will have to show evidence of the following:
1. Registered business with CAC
2. Evidence of tax payments
3. BVN
4. Letter of Introduction
5. Letter of Guaranty
6. Certification by an EDI
7. Passport photo of you and guarantor
8. Valid ID card
Attestation Letter:
Those qualified to write letter of introduction re any of these;
1. Your Pastor
2. Chief Imam
3. LGA Chairman
4. CDA Chairman
5. Village Head
6. Senior Civil Servants Level 14 above
7. MD of Blue Chip Companies
Your friend or spouse can write the guaranty letter. We can also help you with this. Send a mail to cfmclimited@gmail.com or call/text me on 08834347851. Get more information here
Current Stand of CBN AGSMEIS Approved Business Plan
applicants who submitted last year and was sent a link to provide further details before the last requirements came out do not need to re-submit again.
You can find the link to the form here
The apex bank will contact you if they need more information from you.
How You May Get For Help:
In conclusion, Complete Full Marks Consultants Limited gets you ready for this loan grant with an CBN authenticated business plan. No matter what your business line is, we have the business plan. Get a customised business plan from us today. On the other hand, there are cheaper ready made business plans for this use too. Contact us at cfmclimited@gmsil.com or SMS or call +234 8034347851. Good luck from our team.
Please, share to reach others.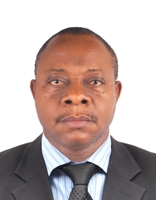 Founder/Managing Partner of Complete Full Marks Consultants Ltd. An Economist turned Chattered Accountant and Tax Practitioner with over 37 years of industrial experience.