PPM Monitoring Supervisor Recruitment Application Form @ IBEDC.
PPM Monitoring Supervisor Recruitment Application Form @ IBEDC. IBEDC is an equal opportunity employer. Therefore, IBEDC is committed to creating a diverse working environment. Such is to ensure equal opportunities, fairness of treatment, dignity, and work-life balance.  This is to eliminate all forms of discrimination in the workplace for all staff and job applicants.
As a matter of fact, all qualified applicants will receive consideration for employment without regard to race, colour, religion, gender, national origin, genetics, disability, age, or veteran status.
Furthermore, Ibadan Electricity Distribution Company (IBEDC) Plc – Headquartered in Ibadan is responsible for electricity distribution within the south western zone. States covered include Oyo, Ogun, Osun and kwara as well as some parts of Kogi, Ekiti and Niger states.
In essence, we are an organization with a focus on delivering excellent service to the customers and providing customer satisfaction through reliable power distributions.
IBEDC is recruiting to fill the vacant position below:
Job Title: PPM Monitoring Supervisor
Location: Ibadan, Oyo
Specialization: Commercial Operations and Meter Investigation / Inspection in the Power Sector
Job Description
Coordinate the field activities in the prevention, detection and to NMD recover energy losses attributable to billing irregularities, indebtedness to IBEDC and interference with metering installations by fraudulent customers within the Region.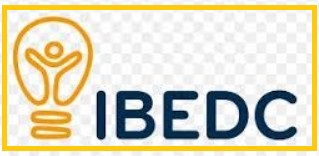 PPM Monitoring Supervisor Recruitment Application Form @ IBEDC. – Responsibilities
Assist in ensuring that each NMD meter meets the performance, functions and technical requirements and applicable standards within the Region/Business Hub
Conduct daily Energy audit of energy meters of all categories of customer at their Metering points for the purpose of ascertaining optimal performance.
Assists in the installation of CTs and VTs; checking voltages; read and interpret charts; determine power factor charges; calculate and estimate bills from damaged meters; monitors and investigates energy theft.
Works closely with local Law Enforcement to prosecute individuals for unauthorized use of our services, intentional damage to IBEDC property, and fraud.
Identifies areas of high financial leakages within the Region/Business Hub and design appropriate strategies to curtail the leakage.
Inspect meters and associated instrument to ascertain that proper connection is done
Supervises the daily Meter Inspection activities across the Region/Business Hub
Furthermore,
Coordinate the periodic Quality Assurance (QA) on revenue protection processes and recommend improvement opportunities
Daily submission of NMD field activities report to Team Lead for Management Information System
Conduct energy survey on the Customers electricity need and recommend infrastructure required.
Inspection and certification of NMD Meters installed by the IBEDC Contractors
Development and adoption of strategies that will reduce Aggregate Technical, Commercial and Collection losses within domain of operation
Qualifications and Requirements
Educational Qualification: A Bachelor's Degree, HND in Engineering field or Social Sciences
Professional Qualification: Possession of at least one of the following certifications is an added advantage: COREN, NSE, MNIM.
Desired Experience: A good of experience in Investigation and Inspection in Power sector
Required Experience 5 – 7 years
Application Closing Date
18th September, 2019.
PPM Monitoring Supervisor Recruitment Application Form @ IBEDC – How to Apply
Interested and qualified candidates should:
Note: When the page opens, click on "Click Here See Vacancies" and select "PPM Monitoring Supervisor" to apply accordingly.
For more recruitment information, click here