NIGERIA ELECRICITY DISRIBUTION COMPANIES/LIST OF ELECTRICITY DISTRIBUTION COMPANIES AND THEIR AREA OF COVERAGE.
Electricity or power availability has always been one of the major issues for Nigerians. Therefore, the power sector in the country has seen several changes over the years. Currently, there are 11 electricity distribution companies in Nigeria. Nigeria electricity distribution companies/list of electricity distribution companies and their area of coverage re covered in this article. In the present structure there are 11 Electricity Distribution companies, 6 power generation companies and 1 power transmission company. Get NIGERIA ELECRICITY DISRIBUTION COMPANIES/LIST OF ELECTRICITY DISTRIBUTION COMPANIES AND THEIR AREA OF COVERAGE here.
This article on Nigeria Electricity Distribution Companies will give a comprehensive list of the 11 Electricity Distribution Companies in Nigeria. Alongside re going to be highlights on power generation and distribution in Nigeria, history of electricity management in Nigeria culminating into today's Nigerian electricity regulatory commission. In fact, issues on power holding company of Nigeria, generation, transmission marketing/distribution companies in Nigeria are highlighted.
NIGERIA ELECRICITY DISRIBUTION COMPANIES/LIST OF ELECTRICITY DISTRIBUTION COMPANIES AND THEIR AREA OF COVERAGE. – Power Evolution in Nigeria:
Electricity generation in Nigeria actually commenced in 1898 in Lagos. Since then, the power sector in the country has witnessed several changes. The first electric utility company in Nigeria began operating in 1929. That was the Nigerian Electricity Supply Company. Ever since then, there has been the coming of a number of Electricity companies till the current structure on ground.
By 1946, the Nigerian Government Electricity Undertaking was established under the jurisdiction of Public Works Department (PWD) to take over the responsibility of electricity supply in Lagos.
Furthermore, in 1950, a central body was established by the legislative council which transferred electricity supply and development to Electricity Corporation of Nigeria (ECN).
NEPA
However, in April 1972 a new organization known as the National Electric Power Authority (NEPA) come into operation. NEPA was vested with the power of production and distribution of electricity/power throughout the country. As a matter of fact, with this mandate, the authority expanded annually in order to meet with the ever-increasing demand for electric power in Nigeria. Unfortunately still, the majority of Nigerians had no access to electricity and for the areas with access the supply provided were not regular.
It's this backdrop that led Federal Government to embark on aggressive power sector reforms. The intentions were to revive NEPA and making it more effective, efficient and responsive to the yearnings of the teeming populace. Therefore, NEPA became a public limited Company, NEPA plc, and afterward rebranded as Power Holding Company of Nigeria, PHCN.
Notwithstanding all of these reforms, the power sector, PHCN in particular, could not arrest the electricity issues in Nigeria.  This set in motion its privatization for better services. So in 2013, PHCN was privatised. This gave birth to a new power regulatory body, the Nigeria Electricity Regulatory Commission, NERC. This organ is empowered by an Act of 2005 with the responsibility of monitoring and regulating the Nigerian electricity industry, issuing licences to market participants, ensuring compliance with market rules and operating guidelines.
NIGERIA ELECRICITY DISRIBUTION COMPANIES/
The end result of this is that with the NERC, the electricity management in Nigeria was divided into separate management schemes. So, there are the electricity generating companies, transmission and distribution in Nigeria.
The distribution companies are our concern in this article. These Local Electric Distribution Companies or Local Distribution Companies (LDC) are each responsible for handling electricity distribution in designated states or regions.
Therefore, as at May 2016, the structure of the companies are 11 Distribution companies, 6 Generation companies and 1 transmission company.
Abuja Electricity Distribution company (AEDC)
Franchise Area:
FCT(Abuja), Kogi, Nasarawa & most parts of Niger States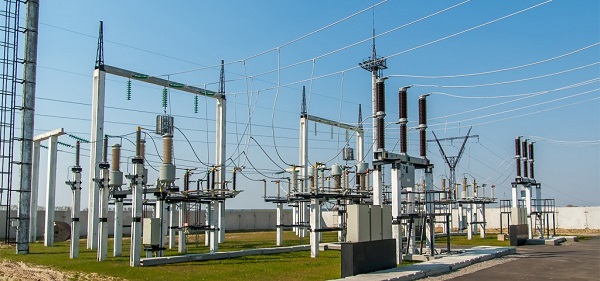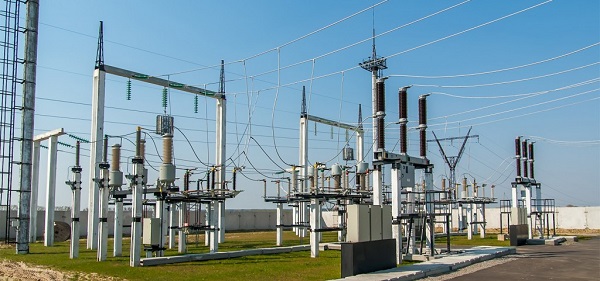 NIGERIA ELECRICITY DISRIBUTION COMPANIES – Benin Electricity Distribution company (BEDC)
Franchise Area:
Edo, Ekiti, Delta, Ondo
Eko Electricity Distribution Plc (EKEDC)
Franchise Area:
Southern Lagos State (Ojo,Festac, Ijora, Mushin (also covers Orile areas), Apapa, Lekki (also covers Ibeju areas), Lagos Island (also covers Ajele areas) & part of Ogun State (Agbara)
NIGERIA ELECRICITY DISRIBUTION COMPANIES – Enugu Electricity Distribution Plc (EEDC)
Franchise Area:
Abia, Anambra, Enugu, Ebonyi, Imo
Ibadan Electricity Distribution Plc (IBEDC)
Franchise Area:
Oyo, Ogun, Osun, Kwara and parts of Niger, Ekiti and Kogi states.
Ikeja Electricity Distribution Company (IKEDC)
Franchise Area:
Parts of Lagos States (Abule Egba, Akowonjo, Ikeja, Ikorodu, Oshodi, Shomolu)
Jos Electricity Distribution Plc (JEDC)
Franchise Area:
Bauchi, Benue, Gombe Plateau
Kaduna Electricity Distribution Plc (KNEDC)
Franchise Area:
Kaduna, Kebbi, Sokoto, Zamfara
Kano Electricity Distribution Plc (KEDC)
Franchise Area:
Kano, Katsina, Jigawa
Port Harcourt Electricity Distribution Plc (PHEDC)
Franchise Area:
Akwa Ibom, Bayelsa, Cross Rivers, Rivers
Yola Electricity Distribution Company Plc (YEDC)
Franchise Area:
Adamawa, Borno, Taraba & Yobe.
Click to get more information here
NIGERIA ELECRICITY DISRIBUTION COMPANIES/ – Conclusion:
Overall, we have been able to understand the history of electricity distribution in Nigeria. We also have knowledge of the various companies responsible for electricity distribution in Nigeria.
If you enjoyed this article, why not share to reach others. Just show friendship to someone. Clicking our social media button on this page will help you do that immediate.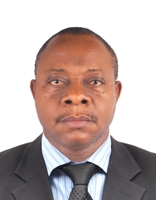 Founder/Managing Partner of Complete Full Marks Consultants Ltd. An Economist turned Chattered Accountant and Tax Practitioner with over 37 years of industrial experience.