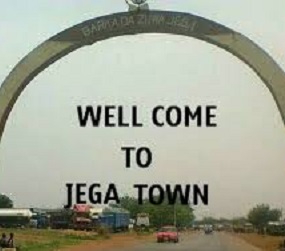 Jega is a name of a prominent town and Local Government Area in Kebbi State, Nigeria. In addition, the headquarters of Jega Local government area are in Jega town. Jega is the home town of the former INEC chairman, Professor Attahiru Jega. It has an area of 891 km². In addition, Jega has a population of 193,352 at the 2006 census. In fact, Jega town is a gateway for many towns around it. That's why it serves as a commercial nerve centre in its location. In fact, travellers from Sokoto town, Alieru, Tambawal, Kebbi must pass here. Again, those from Yauri towns must pass through Jega to connect other towns. Here re Current Investment Opportunities in Jega Town.
Furthermore, Jega town business is an example of local junction businesses. Our research reveals that this junction is suitable for untapped lucrative fast moving businesses. In fact, we have here a lot of hot lucrative business ideas. Most are those with small capital. As a matter of fact, we include also medium scale and profitable home business ideas.
Current Investment Opportunities in Jega Town Kebbi State Nigeria
In Jega, there are a lot of investment opportunities for you. These are business ideas you can take up alone or with a combination of others. However, many of them need training and mentorship. Furthermore, you also need to articulate them in a winning business plan. We can do that for you at minimal cost. And, you would also need to regularise your business at CAC. This also we can do for you.
In addition, for existing businesses, we help you restructure them. That is to put them in a good perspective with a bankable business plan. In fact, we will do all of your annual returns in CAC and FIRS for your tax purposes.
In summary, these businesses are agriculture/farming, agro-product processing. Then, furniture, manufacturing, and home related businesses. Others are construction, entertainment, general services, and tokumbo goods. In addition, are auto services, ICT/Online, fashion and confectionery businesses.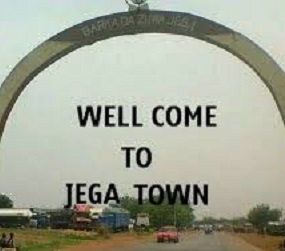 Agricultural Business:
This businesses, therefore, covers farming, stocking of farm produce, and distribution. As such, some of the lucrative farming business ideas in Jega include;
Rice Farming.
Cassava Farming.
Poultry Farming.
Beans Farming.
Furthermore, are;
Catfish Farming.
Goat Rearing.
Onions farming
Garlic farming
And other Livestock farming.
Agro Product Processing Business:
As a matter of fact, this involves setting up milling plants for rice, cassava, millet, guinea corn etc. In fact it includes processing of groundnut seeds for groundnut oil production. Think of other local fruit drinks made available in the town.
Current Investment Opportunities in Jega Town – Furniture Business:
In fact, this is becoming a big business everywhere. So, you can get into any aspect of it and make your money.
Making of furniture
Sale of Furniture.
Furniture design
Interior decoration
Manufacturing:
Making of Fruit Juice.
Pure/Sachet Water Production.
Producing yoghurt and ice cream.
Home Related Business:
Cooking gas.
Family Event Management
Home Catering services
Construction Business:
Furthermore, construction of any type goes here. Iron welders, Carpenters, house building etc. are covered.
Building contractor
Haulage Services.
House design/Draftsman
Carpentry
Mason etc.
Current Investment Opportunities in Jega Town – Entertainment Business:
These businesses prosper so much in Jega town. Most travellers stop here for refreshment.
Hotel Accommodation Business
Fast Food Eatery – in-house or roadside
Full Scale Restaurant.
Rental services.
Supermarket – an all-purpose supermarket
General Services Business:
In addition, for this you can Start a;
Fumigation Business.
Laundry and dry cleaning services.
Home services deliveries – this could be for anything sold within the neighbourhood.
Corporate cleaning services.
In addition, are;
Freelance business – for this you can be an agent to any form of business.
Consulting services. – On this you need to take up a niche based on your training and specialisation
Tokumbo Goods @ Current Investment Opportunities in Jega Town
In fact, there are a lot to deal with here.
Importation of wears – cloths, shoes etc.
Sale of second hand clothes,
Sale of tokombo electronics etc.
Importation and sale of ICT gadgets – computer and accessories, phones etc.
Auto Busness:
With regard to this, you require some training to get into any of these ones. So, you can be a vehicle mechanic, painter, electrician etc. Others include;
Car wash centre.
Car Servicing
Sell of industrial gas
Auto electrical services
Sale of Car Servicing parts
Car Painting Services
ICT/Online Business:
Phone and phone accessories
Computer and computer accessory business
Blogging.
YouTube design and sells
Writing e-books.
Digital Marketing Manager/Analyst
Web Content Manager/Editor
In addition are;
Client Services Specialist.
Business Analyst.
App Developer.
Software Engineer
Systems Engineer.
Fashion Business @ Current Investment Opportunities in Jega Town
Boutique business
Makeup artist
Make -up Supermarket
Fashion designer
Beauty make-up
Wedding/Bridal make-up
Confectionary Business:
Bakery business of all types. Bread, cakes, and other pastries.
In conclusion,
We have been able to group these businesses into thirteen (13) groups. In fact, in total, there are about fifty (50) investment opportunities proposed here. These are businesses you can start alone or in combination with others.
Current Investment Opportunities in Jega Town Kebbi State Nigeria
READ ALSO:
In summary, there are a lot Complete Full Marks Consultants Limited (CFMC Ltd), the owners of this site can do for you. CFMC Ltd is a firm of professional accountants. That means, it has capacity to assist you in your start-up business processes.
Therefore, it will be able to generate profitable
business ideas for you,
register your business with CAC,
manage your tax obligation and
handle all of your financial accounting responsibilities – as external auditor and internal control officers.
Give us a call immediately. Call +234 8034347851 or email cfmclimited@gmail.com. It's also good you inform your closest friend and relations about this opportunities. Therefore, share this post immediately using the social media buttons on this page. In fact, if you follow us on any of our social media. You will be sure of regular updates. Thanks for reading through.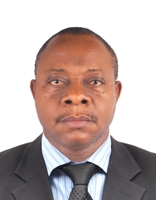 Founder/Managing Partner of Complete Full Marks Consultants Ltd. An Economist turned Chattered Accountant and Tax Practitioner with over 37 years of industrial experience.