The Guides & Requirements for Starting an Export Business in Nigeria is explained here. Included are how to start mini or large scale exportation business in Nigeria. In fact, no matter your scale of operation, the regulatory requirements are the same. So, this post answers your export business questions. Such questions as:
How do I contact Nigeria export promotion council for an export license? How do I export foodstuff to other parts of the world? And, what are the export license requirements? The answers to these questions are here.
So Much Export Business Information:
As a matter of fact, for young entrepreneurs, I understand by experience that making a decision to go into business is a haculent task. That's why I am here. To assist you find the pathway. Secondly, I am here to inform you that there are so much information at our disposal to show you the different kinds of export business you can go into. And, in fact, guide you for a take off. Note that export business is a type of business that cuts across countries and therefore gives you large market. So, let's explore the Steps by Step Guide to Starting an Export Business in Nigeria.
First thing, Registering a company:
This means letting the government know you now own a business and that the business name is yours.
The Corporate Affairs Commission is the Agency authorized by the Company and Allied Matters Act 1990 (CAMA) to register businesses in Nigeria. You may do it by yourself or engage a C.AC. accredited consultant to do it for you for a fee. The different categories of the business registration in Nigeria include;
Business Name,
Private Limited Company (LTD),
Public Limited Company (PLC),
Company Limited by Guarantee (LTD/GTE),
Incorporated Trustee – NGOs.
For exporters the one that concerns you here as a small or medium company is the registration of the Private Limited Company. But I have to tell you now that Business Name is not always favoured for export license.
steps to incorporate your business:
First, get a business name. Here be creative and think outside of the box. Get a suitable name for your business. Search for the name availability. If you succeed in doing this, the name wil be reserved for you for 60 days.
Get a business registration form to fill, and filled this carefully. Then pay the relevant fees of processing fees and stamp duty.
Attach relevant documents and submit. Click here for incorporation/registration checklist.
Be ready to make corrections of C.A.C finds any reason to querry the application.
Then collect your certificate and the relevant certified true copies of the other documents.
Secondly, Find Products To Export
Rregistering your business means you are ready to start business. But then, for export, you have to decide what exactly you want to export.
In Nigeria. there are a lot of items you can export especially agricultural products. This is because there are a quite number of agro products one can trade in. However, the circumstances surrounding each one differs. This is why it's imperative to have an idea of what each entails before you get involved in it.
Research on products
Furthermore, if you want to carry out research on particular produce before you decide on it, do the following;
Watch the produce market trends: So, you have to find out whether the particular produce/item is in vogue. That is something people are interested in and talking about. And in fact, if it will sell. Research both the supply side (domestic market) and demand side ( international market) of the product value chain. This is called a market survey.
Consider your passion: The place of passion is a business driver. Passion pushes you on when the going gets tough. There is nothing worth having that doesn't face challenges, but passion gets you going
Understand the competition: Competiton may present a big challenge to the business. This is especially for some lines of business being dominated by big players. But you can get into this business smoothly if you have innovtive adeas and ready to do things differently. So, research your competitors (both international and local). This will help you learn about them and see what you can do differently or how not to repeat their mistakes.
Guides & Requirements for Starting an Export Business in Nigeria
Make general research – the market size: Find out how large the market is. Check out other products and learn all you need to learn about them. So, this is time to make a list of all the possible products you can trade in. Then, shortlist the few to research more on before selecting the preferred product.
Determine current government/customs policy: Identify the import and export laws prevelen country by country globally. Again, the customs laws or restrictions on the goods would also help you make an informed decision on the product that is worth trading in.
Now, identify your market: So, where is this market. Who are the buyers? From which country? Then, look for buyers. Don't just rely on one buyer. Get more from different countries if possible.
RELATED TOPICS:
Furthermore, Determine Your Suppliers:
You can not market or export what you don't have. So firstly, fine out who your suppliers are going to be.
These are very important to the success of your business. In fact, the buyers will be retained by the quality and constant availability of your product. So, you must make time to find the right suppliers.
Go online to find your suppliers. Search for words like wholesale, supplier, wholesaler, and distributor combined with the product. Generally, use different words till you get what you are looking for. In addition, you can search for directories of manufacturers or ads to direct your search.
Trade fairs: Domestic trade fairs are also avenue for contacting suppliers. Through that you have contacts in the industry. Ensure you mingle about when you go to trade fairs. Do not just stay on your own, expecting answers to come from nowhere. Speak to people.
Referrals: This als help in finding suppliers. For this, you can talk to people who are already in the business. They can help tell you who their suppliers are. You can also ask around your circle. In fact, you might be surprised for how much information the people around you would supply you.
Guides & Requirements for Starting an Export Business in Nigeria
Look out for these on the supplies;
Stability, you don't need to gt involve with cupplier who is not stable. That means a non-reliable supplier. So, reliability is another factor to look for in your suppliers.
In addition, is the quality of the product. Look out also for those suppliers who don't have business intergrety. Such can mess you up by spllying you substandard products for quality products.
Check also for the price. If you understand the meaning of unit cost of production then you will know that purchase price does a lot to promote business success. In doing this, you are emergining your final selling price, cost of sells and your profit margins.
Furthermore, look out for proximity. The farther your source of supply is from you, the higher the unit cost is. This is certainly due to cost of transportation and handling charges. Consider also the warehouse location.
All of theese affect cost of sales.
Exportable Good in Nigeria:
Some List of Exportable Goods from Nigeria
Garlic
Ginger
Palm oil
Melon
Ogbono seeds
Sesame
Plantain
Hibiscus Flower
Pepper
Cocoa
Zobo leaves
Vegetables
In addition, are;
Locust beans
Cashew nuts
Bitter Cola
Shea butter
Charcoal
Palm fruit
Bread fruit
Kolanut
Walnut
Groundnut
Edible local chalks (Nzu)
Crayfish
Tiger nuts
Fabrics
Moringa seed
Thirdly, find Foreign Buyers:
The next thing is how to find foreign buyers. Turnover builds the business. There is no point having a product that is not demanded. It is necessary to find those interested in buying what you have to offer. In fact, for international trade, you would need to strategize in order to get buyers. So, take the following advise.
Go online: The internet has really made the world a global village. So get to the internet and find people who would be interested in what you are selling. Check out those for e-markets such as Alibaba to find the people whose business would need the product you are selling.
Find out what Chamber of Commerce can offer you: There are countries Chamber of Commerce in Nigeria, as well as bilateral Chamber of Commerce. Visit their websited and if need beed make personal contacts.
Attend Trade fairs:
Find out where the next trade fair is holding. You can attend. There are platforms for entrepreneural enquireis business by business and country by country. As you know, trade fairs or trade shows are exhibitions where different companies in a particular industry come together to exhibit their products and services. This is always good for marketing and networking. So attend and get enriched ideas for particular individuals or companies that would be interested in your product or business.
Guides & Requirements for Starting an Export Business in Nigeria
Register with National Export Boards: NEPC (Nigerian Export Promotion Council) does this in Nigeria. Their task is promote the business of Nigerian exporters. So, it will do you well to register with NEPC. If you do this, they will register you as a Nigerian exporter and be commit to referring you to buyers on inquiry. They also organize trade fairs to create a buyer-seller relationship.
Contact Buying agents: Many businesses abroad buy through buying agents. So, it wouldn't be bad if you contact with these buying agents and show what you can sell to them.
Furthermore,
Online Ads: With internet you can reach the world about your products. This you can do through ads like Google ads or Facebook/Instagram ads to showcase your business to areas far beyond your scope of reach. Mak sure your business is visible and active through the Social media platforms.
Contact Industry associations: Trade unions. Some industries have associations. They could help you get a list of companies that might be interested in what you are selling. So, contact them.
Work out the Price of Your Product:
If you have gone hrough the above paragraphs, the next thing is to determine the production cost of your product. So. assess all cost of purchase of product and carriages with handling cost. That will give you the cost of turnover. Now, you can add your marketing, and administrative costs to determine the unit cost of sells.
In fact, some industry standards may determine what happens here. That may mean to add a per centage of procurement cost to get cost of sales and another percentage to take care of the marketing an admin cost. This is to help you arrive at your net profit before tax.
Variety of Stock:
Where products prices vary an everage may be worked out. In this case you have to take inventory of all you have in stock to get your product cost and the final shipping cost to the buyers and make a calculation.
So, ensure you include all cost. Export duties or even translation cost if you had to employ a translator all must be included to avoid running at a loss.
Furthermore, if you are done with the above calculations, you can now make market research to see what price others are selling and what buyers are willing to pay. Find out also the rate of demand. Sometimes, the demand might affect your price, especially if you are a price taker. Most agro produce which are perishable products are price takers. So, you sell in order not to suffer loss due to perishing nature of products.
Next, is handle your Logistics As Guides & Requirements for Starting an Export Business in Nigeria:
You need to learn how to freight ship and all other requirements for a hitch-free transportation. So, learn quickly how to pack and label the product correctly. And, also how to document properly and insure against any damage. You can employ the services of freight forwarder to take care of all the logistics.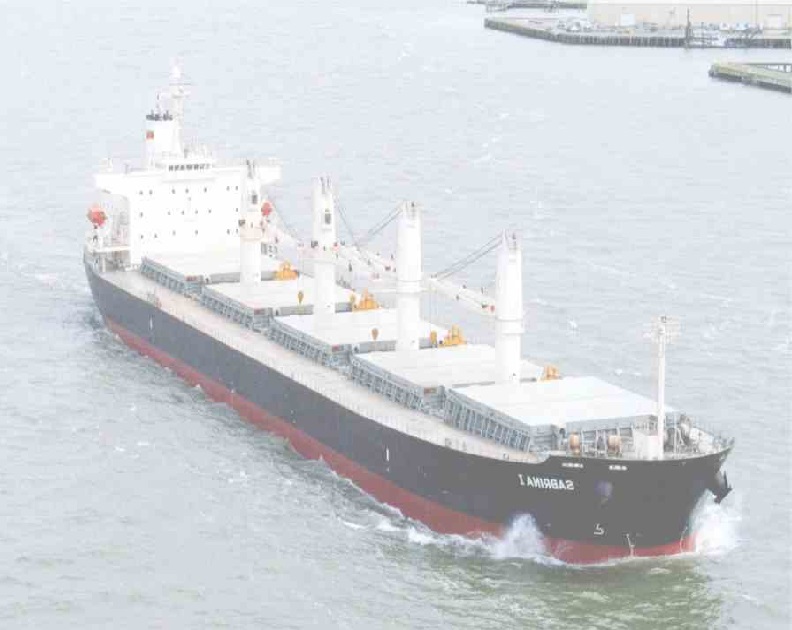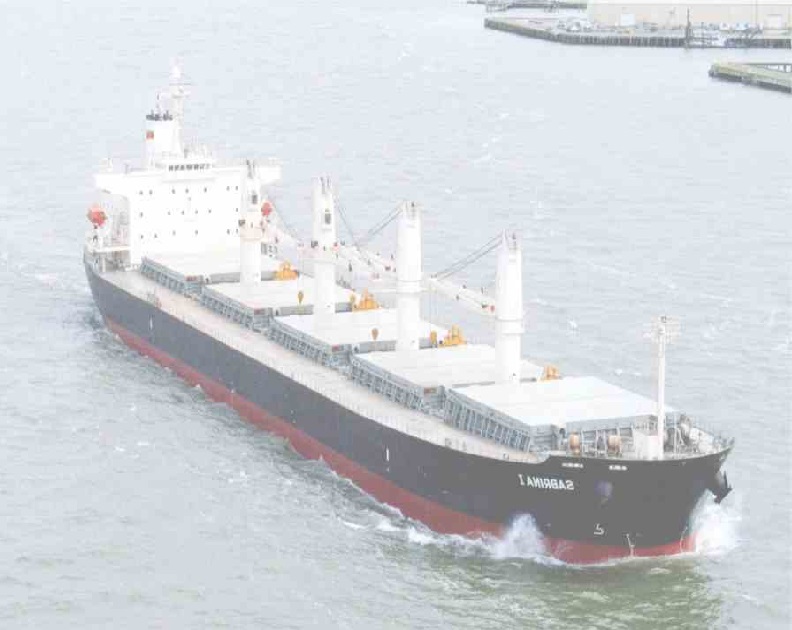 These logistics include Packing. Some products have been lost in transit due to poor packing. Consider moisture due to rain or humidity as a result of lack of ventilation while packing. Consider also breakages due to piling up the goods together or when moving them, weight and theft. Ensure you find the right materials to package your products to avoid moisture, breakage, so that it can take whatever weight would be piled up on it. Again, also avoid labeling with brand or content name to avoid theft.
Labeling for Guides & Requirements for Starting an Export Business in Nigeria
In addition is Labeling. It's better not to label the products with the brand or content name. But you must lebel it. Such lebel must be one known to the buyer for easy identification. Then the label will include;
shipper's mark,
country of origin (exporters' country),
number of packages and size of cases (in inches and centimeters),
weight marking (in pounds and in kilograms),
cautionary markings, such as "This Side Up" or "Use No Hooks" (in English and in the language of the country of destination),
handling marks (international pictorial symbols),
port of entry,
labels for hazardous materials (universal symbols adopted by the International Maritime Organization).
Furthermore is export documentation:
In fact, the product for export shipping requires a number of documentations. And these are majorly based on the requirements of both countries. Therefore, there shall be;
Commercial invoice: The commercial invoice is a bill for the goods from the buyer to the seller. Included in this are basic information about the transaction, such as a description of the goods, the address of the shipper and seller, and the delivery and payment terms. The invoice is usually a proof of ownership and to get paid.
Bill of lading: Thi sis the contracts between the owner of the goods and the carrier (as with domestic shipments).
Consular invoice: Certain nations require a consular invoice. This is used to control and identify goods. In fact, the invoice is purchased from the consulate of the country to which the goods are being shipped, prepared in the language of that country.
Certificate of origin: This certificate indicates the origin of the product. Not all countries require it. However, for those who require it, it's gotten from the Chamber of Commerce.
Inspection certification: This inspections are often performed by independent testing organizations. This is a certificate for conforming to the provisions of the products shipped.
Further documentation
Again is the dock receipt and warehouse receipt. These are used to transfer accountability when the export item is moved by the domestic carrier to the port of embarkation and left with the international carrier for export.
In addition is the destination control statement. This statement appears on the commercial invoice, ocean or air waybill of lading, and SED. It's to notify the carrier and all foreign parties that the item may be exported only to certain destinations.
Then are the insurance certificates. This certificate indicates the provisions of the insurance
Again, is the export packing list.
The export packing list details the material in each package. It specifies the type of package, whether it is a box, crate, drum or carton. It also indicates the individual legal, net, tare, and gross weights and measurements for each package. The shipper or forwarding agent uses this to show the total shipment weight/volume. And, in fact, to show whether the correct cargo is being shipped. In addition, customs officials may use the list to inspect the cargo. The packing list should be attached to the outside of a package and indicated.
The type of Shipping: The type of shipping is also very important. It indicates whether to ship by air or the ocean
READ ALSO:
The above steps will guide you to begin your export business. So, the ball is in your court now. Again, may we advise you to get a business consultant to facilitate this guide.
I think you need a business consultant on Guides & Requirements for Starting an Export Business in Nigeria:
Finally, now that you have gone through this post, you need to be told the truth. Get a business consultant. In fact, this is very necessary for beginners who don't have the facilities to process all of these. Nor can employ the relevant career experts to work for them.
Therefore, please, get an experienced business consultant. The consulting firm will take most of these troubles away from you. We recommend you contact Complete Full Marks Consultants (CFMC) Limited. This firm is an experience consulting firm. It will ensure you have the following done for you at minimal costs.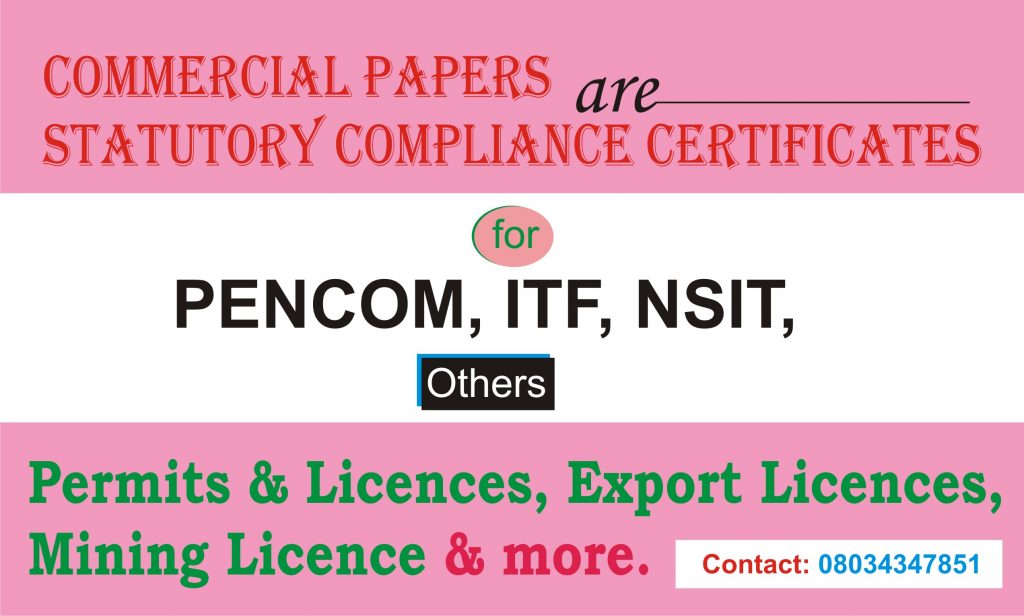 Professional Services;
Export business guide/manual
Business incorporation at CAC – Register your business here
Import Export license from NEPC
Import Export Business plan from CFMC Limited
Tax management
Statutory annual returns
Business consultancy services etc. – mentorship and links with foreign buyers and domestic supplies, middlemen and export/import forwarding agents.
Our Contacts:
Contact us on +234 8034347851 or cfmclimited@gmail.com.
Please help share this for us. Thanks for doing that.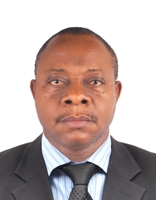 Founder/Managing Partner of Complete Full Marks Consultants Ltd. An Economist turned Chattered Accountant and Tax Practitioner with over 37 years of industrial experience.