Just think:How do I start exporting goods from Nigeria? In fact, think, and think again. Then read this! Because, I have had a lot of calls asking, how do I start exporting goods, especially agro products from Nigeria? I am putting forward this in response to all those calls with this question. In fact, this is truly, how you may start exporting goods from Nigeria to other countries. For a start, note that there are Nigerian export products and procedure. In fact, there are how to export foodstuff from Nigeria to USA, UK, France, Australia etc. Therefore, this post is for both small and medium scale export business in Nigeria. So, follow me as we explore the provisions of Nigeria Export Promotion Council (NEPC) and other statutory requirements to start export business in Nigeria.
WHO NEEDS THIS?
Furthermore, this article is good for intending exporters and existing ones. In fact, the Nigerian farmers who want to export their agric crops to foreign countries will find this useful. Again, for formal export registration, business incorporation, and other government agency requirements, this posts comes handy.
How do I start exporting goods from Nigeria? – EXPORT BUSINESS
In addition, the export business remains one of the gold mines for wealth creation. It's one of the most profitable business to venture into. Recently, there has been a global surge in the international prices of agro products and solid mineral commodities. With modern information technologies, information from international markets come as though from your village market. The encouraging thing in export business is that you could make as much as 200% or more net profit on your transactions. Is that not a good business?
My promise in this article for you is to brief you on how you may start your own export business with ease. Therefore, from my industry experience and research, here are the things you must do to start off immediately. My organisation also helps start-up exporters with start-up processes and documentations. So, it will be wise if you contact us where you've challenges. Our professional fees are the cheapest among our colleagues.  Let's go on!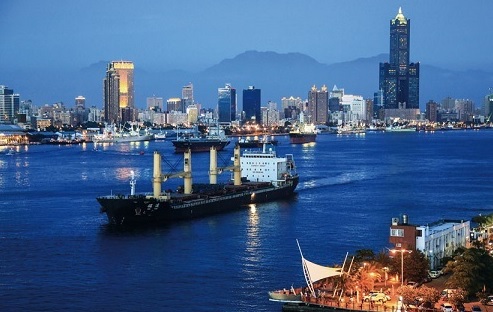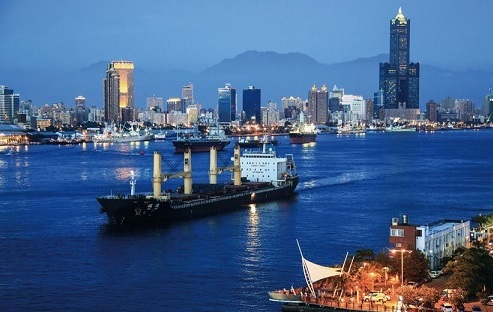 Product of Export:
Firstly, you have to make every necessary research on the category of goods to export. These could be manufactured, processed or semi-processed agro products. In fact, some popular non-oil products for exports include cocoa, cassava, rubber, wool, cotton and palm oil. Others include, wood logs (Iroko or Mahogany) groundnut oil, cashew, garlic, and other products.
My organisation has a well-structured export guide for most of the agro products. It's a comprehensive export manual for starters. Included are both domestic and foreign buyers and dealers' links. Forwarding and clearing agents' links are also included.
RELATED TOPICS:
Ho to get Export Import license in Nigeria
Incorporate Export Business:
Secondly, you have to incorporate your business for export. With appropriate procedure one of the following will do.
Registration of the business name,
Registration for Private Limited Company (LTD),
Public Limited Company (PLC),
Incorporated Trustee – NGOs
A Corporative Society
On this we have to advise that what is in your Memorandum of Association matters. You can contact us for your business concept note before doing this. However, where we undertake the registration for you, you don't need to bother about these other factors. This is because, we will take care of them.
Get Your TIN for How do I start exporting goods from Nigeria?
You will certainly need this immediately after your business incorporation. In fact, a taxpayer identification number (TIN) is a unique nine-digit number used to identify an individual, business and other entities for tax purposes.
Recently, without TIN you can't even open a bank account. That also means you will not be able to carry out any financial transactions that go through the banks via the public or private sector of the economy.
A Business Plan:
This is a business road map for you. It defines your business time line especially for start-ups. It also contains your business forecast for the stipulated periods. Therefore, it lays out a written plan from a marketing, financial and operational point of view. The type we do for you, is a comprehensive customized type.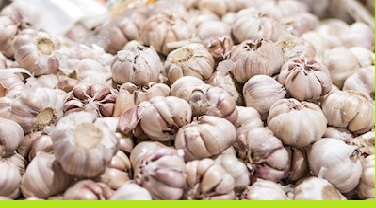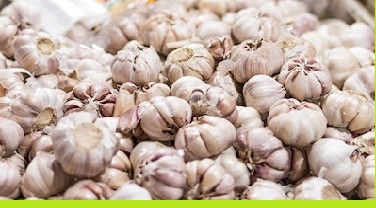 Running a business without business plan is like building a house without building plan.
Initial Financial Records:
Next, is your initial financial records. As a matter of fact, this includes that you must get a Bank Account. And, that you begin to formalize all other financial requirements with the bank and the Central Bank. That also include getting the e-Form "M" in place. This is a mandatory documentation process required by the Federal Government of Nigeria and it's processed through the Federal Ministry of Finance and the Central Bank of Nigeria. The aim is to monitor and keep track of the goods that are being exported/imported into Nigeria and facilitate the payment of import/export duties.
On this too is the fact that you must set up your internal control system. This is a holistic institutionalization of your organisation. That means setting up your administrative and accounting systems. In fact, a system of corporate governance.
Regulatory Certificates:
Furthermore, you have to get all necessary statutory certificates in place. This include NEPC export certificate, and SONCAP (Standards Organization of Nigeria Conformity Assessment Program) where necessary. In addition is the NAFDAC certificates as the case may be for items that are regulated.
Importance of Export Documentation & Procedures:
Furthermore, following the formal export procedure and documentation process enhances your understanding of export business. It will help you;
minimise your export risks
ensure that exported goods conform to importing country specifications
meet buyer requirements for export by providing evidence of origin and delivery
support formalisation of your export business
You qualify for export incentives


Required export documents
This is required at different stages of the export process. :
Export License:
Exporter's license is part of which we have covered above. The first step is the registration as an exporter with NEPC. Exporter's certificate is very relevant in that it licenses you as exporter and makes you eligible for NEPC-benefits
Commercial Documents
The other documents are some of the Commercial Documents which you should know how to use and their functions from the onset. The commercial documents display product values and quantities. And they are both prepared and issued by the exporter. They include:
Proforma Invoice – An offer by an exporter to sell specified goods for a certain price. And in fact, at certain specified terms in a formal manner.
Commercial invoice – issued by you the exporter. This indicates the value of the goods for export in currency of transaction. It is also useful for processing the NXP.
Packing list – indicating the unit packaging and total quantity of goods intended for exports.
Financial Documents
Then are the Financial Documents. The preparation of financial documents shows evidence of financial transaction between buyer and seller. In addition, it shows conformance with the financial regulation for exports. These includes:
Nigeria Export Proceed form (NXP) issued by your commercial bank. This captures the value of the export transaction for economic development purposes. In addition, it's also a major prerequisite for accessing the Export Expansion Grant (export incentive)
Another important Document is the commercial invoice which has been explained above.
Then comes the final invoice also issued by you the exporter. In fact, this is different from the commercial invoice already explained. This invoice indicates the actual value of the goods exported in currency of transaction for the purpose of payment by the importer.
READ ALSO:
My Promise on How do I start exporting goods from Nigeria?
I am happy to have fulfilled my promise of letting you know how to start your own export business in Nigeria. The ball is in your court now. You may need to take our following advise.
How do I start exporting goods from Nigeria? The Need for a business consultant:
Finally, now that you have gotten to this extent, we need to advise you to get a business consultant. In fact, export business is a long journey for one person to embark. This is very necessary for beginners who don't have the facilities to process all of these. Nor can employ the relevant career experts to work for them.
So, please, get an experienced business consultant. The consulting firm will take most of these burdens away from you. We recommend you contact Complete Full Marks Consultants (CFMC) Limited. This firm is an experience consulting firm. It will ensure you have the following done for you at minimal costs.
Business incorporation at CAC – Register your business here
Import Export license from NEPC
Import Export Business plan from CFMC Limited
Tax management
Statutory annual returns
Business consultancy services etc. – mentorship and links with foreign buyers and domestic supplies, middlemen and export/import forwarding agents.
Contacts for How do I start exporting goods from Nigeria?
Contact us on +234 8034347851 or cfmclimited@gmail.com.
Please, help share for us. Thank you for doing that.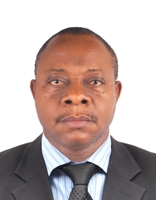 Founder/Managing Partner of Complete Full Marks Consultants Ltd. An Economist turned Chattered Accountant and Tax Practitioner with over 37 years of industrial experience.