This is a Sample AGSMEIS Loan Rice Mill Business Plan. It's suitable for small and medium scale rice mill business in Nigeria. On the other hand, this is also a free rice farming business plan outline. It gives answer to questions like "how much does it cost to set up a rice mill in Nigeria"? Therefore, the feasibility analysis shows how viable a rice production mill is in Nigeria. So, this is AGSMEIS Loan Rice Mill Business Plan for you.
Who Needs the Loan and the Business Plan?
As a matter of fact, we offer you the opportunity of getting a Standard Business Plan for the Agri-Business Small and Medium Enterprises Investment Scheme (AGSMEIS) loan. It's a Collateral Free CBN Loan Of The Federal Government. This loans is administered by the Nigeria Incentive Based Risk Sharing System For Agricultural Lending (NIRSAL) National Micro-Finance Bank.
Applications are open for Nigerian Entrepreneurs. You will get as much as N10m to establish or support your existing business with no collateral at all.
In fact, AGSMEIS is an initiative to support the Federal Government's efforts and policy measures for the promotion of agricultural businesses and small/medium enterprises (SMEs). These are seen as vehicles for sustainable economic growth and employment generation.
The Executive Summary For SAMPLE AGSMEIS LOAN RICE MILL BUSINESS PLAN
This business plan is for Complete Rice Farm. It's a three year business forecast for farming and processing of rice for commercial purpose. Complete Rice Farm is a start-up rice Farm that is involved in production of quality polished rice. Our target are consumers in North Central Nigeria. This farm is located in Suleja, Niger State.
The Company
Complete Rice Farm is registered as an enterprise under C.A.C. Nigeria. It's a household farm owned by Mr. Nkem and his family. The farm is managed and directed by Mr. Nkem, who is a retired agric officer. He has over 30 year's industry experience in farm business.
VISION
To be among the top 10 Rice Farm in in Suleja by 2022.
OBJECTIVES:
Among others, our objectives is to;
Generate turnover to N35,000,000.00 by 2022.
Sustain profit margins of between 20% to 25%  through efficient cost management strategies.
Apply a marketing mix to drive awareness and build sales through word of mouth, local print and digital media.
Our Competition:
We are aware of a good number of small rice processing mills around out operational area. However, our survey shows that they are not going to be a threat to us. In fact, there is large market for processed rice in Suleja and its environment. Therefore, we have designed strategies to promote patronage as we explain below.
How to Generate Patronage For SAMPLE AGSMEIS LOAN RICE MILL BUSINESS PLAN:
People will like to buy from us because of the following;
Transportation – we will make transport available for our nearby customer
Warehouse – we will have a sizeable warehouse for our products.
Capital – Our capital base for fixed assets in terms of plant and machineries will be an advantage.
Low operating cost – Our capital based as explained above will lead to low per unit cost of operation.
We will also locate our distributive and retail out lets in a  high-shopping area.
Our Product and Services:
Complete Rice Farm will sell packaged locally produced edible polished rice. Our policy is to produce, process and package locally milled rice that meets local and international standards.
The Market:
Our research provides information on consumption of Rice globally. For instance it reveals tha  African presently consumes about 5 million MT of polished rice annually. As a matter of fact, the research also proved that about 36% of the rice consumed in Nigeria are currently imported. The implication here is that this market is still large enough to accommodate in-coming rice processing mills in Nigeria and Africa in general.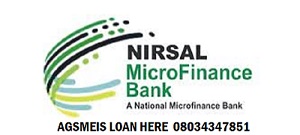 The Financial Analysis For SAMPLE AGSMEIS LOAN RICE MILL BUSINESS PLAN:
The financial analysis include those for capital funding and assets requirement. Others include turnover and income statement forecast for the period under consideration.
These are all available on request at minimal cost. If you must win this loan application, you need this part of the business plan. This is where we generate the variables with which NARSIL business plan software generate your business parameter to determine if you are capable of paying the loan back or not. CBN Circular here
All of the severals we have so far done for our clients passed through. In fact, as Chartered Accountants, we don't fail. This is our professional area. Therefore, Contact us today for yours on +234 8034347851 or cfmclimited@gmil.com.
This could be what your neighbour, colleague and friend needs. Please, be a good friend, share to reach them.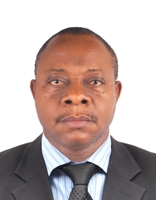 Founder/Managing Partner of Complete Full Marks Consultants Ltd. An Economist turned Chattered Accountant and Tax Practitioner with over 37 years of industrial experience.