This is How to know the basic elements of e-commerce. The strategic e-commerce plan must be objective and succinct. In fact, this is to enable those involved with e-commerce in the company to read and monitor. Ensure you keep it within the limit of 10 to 15 pages. This is How to know the basic elements of e-commerce business plan
As a matter of fact, this post lets you understand How to know the basic elements of an e-commerce business plan. In fact, the principle enumerated here is a general one that can be applied in any business start-up plans.
The image blow shows what you are about to achieve. Just read through and be ready to adhere to our principles. Where you have challenges, contact us.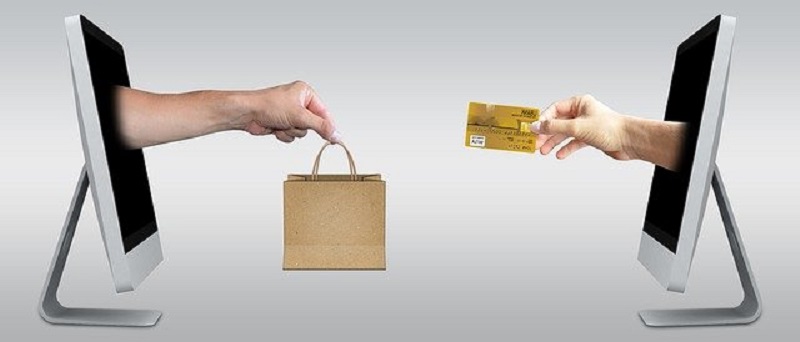 The basic elements of this plan include:
1. Research & Design:
Furthermore, this section details your research and design methods for your plan.
A brief description of the e-commerce project to be developed – not more than one page.
Detailed presentation of the objectives to be achieved through the e-commerce operation. These could be for cost-cutting, increasing the customer base, adapting to market demands, etc.
Your Market Analysis – Define your market audience. Then, describe the opportunities in the e-commerce market for your company. And prepare the profile of the targeted consumers.
Competition analysis – indicate who your competitors are. Define their products and prices. Define those which use e-commerce and what are their characteristics.
2. Operation Strategies on How to know the basic elements of e-commerce business plan
As a matter of fact, your operational strategies matter a lot. So, here are what to do.
Your Dissemination strategy – indicate the actions to be taken to publicize the site and attract traffic. So, indicate whether to use search engines, online advertising, etc.
Define your pricing strategy – define your pricing and discount policy. Then, again, define the payment methods, such as bank transfer, credit card and etc.
Sales strategy – This is where you explain how orders will be received and processed.
Logistics/delivery strategy – Now, it's time to indicate how the products will be physically delivered to the buyer.
After-sales strategy – if your type of product or service sold requires after-sales service, explain how this service will be provided.
How to know the basic elements of e-commerce business plan
For your operational strategies to work well, you must have to press the button. Can you do that now?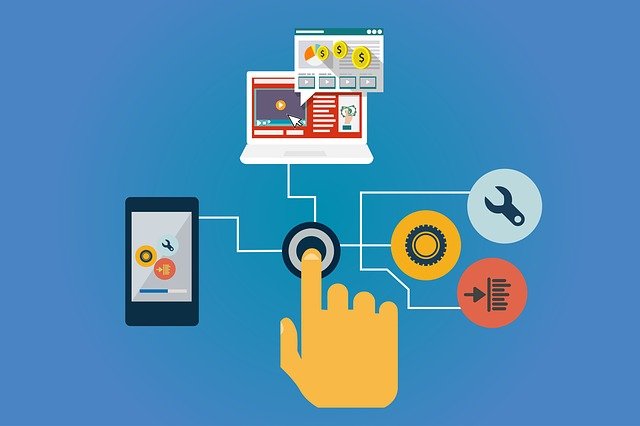 3. Back-up Operations:
In addition, are your operational backups. Remember, without back-ups you loose trend.
Technical aspects – Now, it's time to describe all technical aspects involved relevant to the decision-making and monitoring of the plan.
Establishment of evaluation criteria for your e-commerce operation. These could be the number of visits per month, the number of non-repeated visits, the number of transactions generated, the number of orders, etc. This is How to know the basic elements of e-commerce business plan
A Comprehensive Budget – you have to make a budget that covers the period of installation of the e-commerce operation, the start of operations, and the normal start-up of the operation.
Other necessary financial analysis – Essential ones include the cash flow projection, break-even analysis, projected income statement, ratio analysis, etc.
Related Topics: How to know the basic elements of e-commerce business plan
These are here to aid you understand more about this topic. Click on them for more reading exercise.
What to gain reading How to know the basic elements of e-commerce business plan
Gaining knowledge about the basic elements of an e-commerce business plan is essential for anyone looking to start or operate an online business successfully. So, we have here a breakdown of the key components you should focus on:
Executive Summary:
This is a brief overview of your e-commerce business plan, highlighting the key points of your business, such as your mission, target market, products or services, and financial goals. Read more about How to know the basic elements of e-commerce business plan here
Company Description:
Provide a detailed description of your e-commerce business, including its mission, vision, values, and the problem you're solving in the market.
Market Analysis:
Research your target market, industry trends, and competitors. Identify your potential customers, their preferences, behaviors, and needs. Understand your competitors' strengths and weaknesses. This is very essential for How to know the basic elements of e-commerce business plan
Products or Services:
Outline the products or services you'll offer through your e-commerce platform. Explain how they address the needs of your target audience and what sets them apart from the competition.
Marketing and Sales Strategy:
Describe how you plan to attract customers to your e-commerce site. Include details about your online marketing strategies, social media presence, search engine optimization (SEO) tactics, and any partnerships or collaborations you'll use to boost sales. Get your copy from us on How to know the basic elements of e-commerce business plan
Operations and Management:
Explain how your e-commerce business will operate on a day-to-day basis. Detail your supply chain, order fulfillment process, website maintenance, customer service approach, and any technology or tools you'll use.
Financial Projections:
Provide financial forecasts, including projected revenue, expenses, and profits over a specific period (usually three to five years). Include startup costs, operational costs, and how you intend to fund your business. Our copy is autogenerated on How to know the basic elements of e-commerce business plan
Funding Request:
If you're seeking external funding, clearly state how much capital you need and how you plan to use it. Describe the potential returns on investment for potential investors.
SWOT Analysis:
Conduct a SWOT (Strengths, Weaknesses, Opportunities, Threats) analysis to identify internal and external factors that could impact your e-commerce business's success. This is How to know the basic elements of e-commerce business plan
Risk Assessment:
Identify potential risks that could affect your business, such as market shifts, regulatory changes, or technological disruptions. Explain how you plan to mitigate these risks.
Milestones and Timeline:
Set out key milestones and a timeline for achieving them. This could include launching your website, reaching a certain number of customers, achieving profitability, and more.
Appendices:
Include any additional information that supports your e-commerce business plan, such as market research data, product images, legal documents, and relevant industry reports.
To gain a comprehensive understanding of these elements, you can refer contact us. Additionally, we have many other templates available that can guide you through creating a well-structured e-commerce business plan. Remember that a strong business plan is not only a valuable tool for your own understanding and planning but also for presenting your business to potential partners, investors, and lenders.
4. Recommendations on How to know the basic elements of e-commerce business plan
In conclusion, it is advisable to periodically review the plan due to the expansive nature of e-commerce. Regularly reassessing the alignment between achieved outcomes and proposed goals, as well as planned actions, becomes crucial within this dynamic landscape.
Moreover, we suggest considering our business development services. Our expertise aids in generating profitable business concepts, crafting comprehensive business plans, and facilitating business incorporation. Additionally, our extensive suite of business support services is at your disposal. As a team of Chartered Accountants, we handle tasks such as auditing, financial statement preparation, tax management, and obtaining vital commercial compliance certificates such as PENCOM, NSITF, ITF, and BPP. Our dedicated team and strong corporate affiliations enable us to excel in these endeavors. You can reach out to us at +234 8034347851 or cfmclimited@gmail.com.
This piece of content has provided valuable insights, and I trust you found it enlightening. If that's the case, we invite you to engage further by sharing, commenting, and liking our content on our social media platforms. We appreciate your support. Thank you.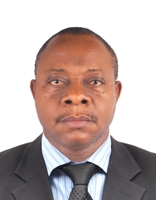 Founder/Managing Partner of Complete Full Marks Consultants Ltd. An Economist turned Chattered Accountant and Tax Practitioner with over 37 years of industrial experience.