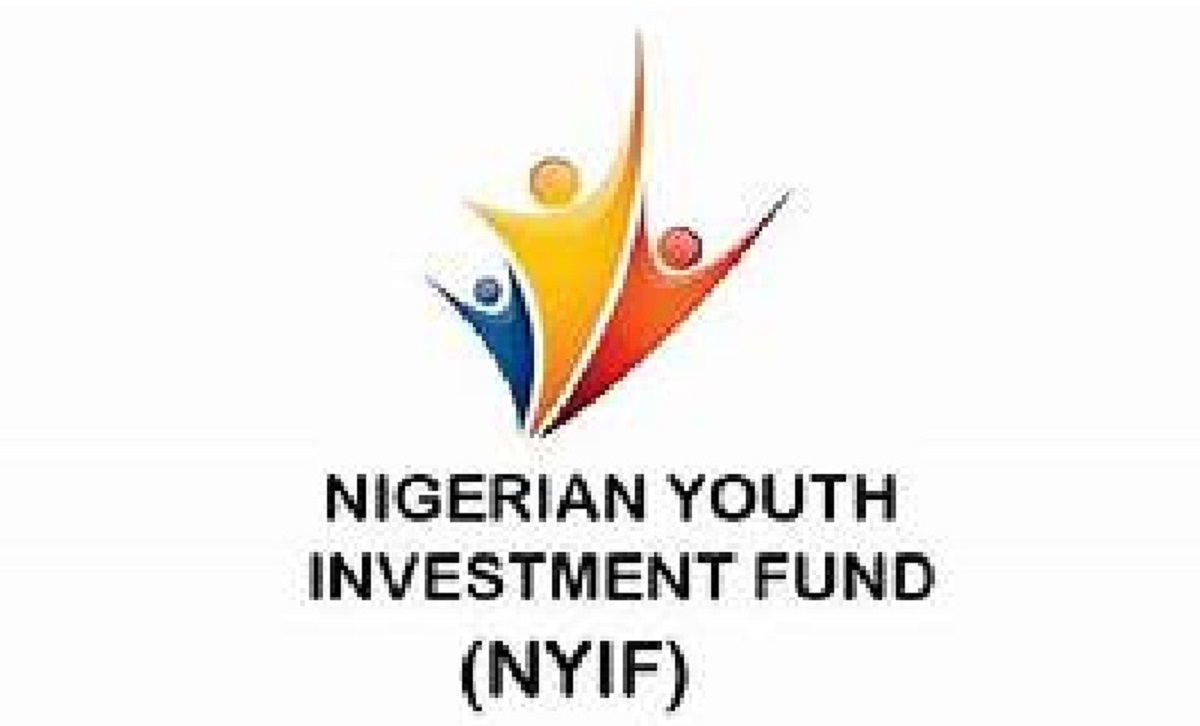 This is the Approved Business Plan Template for Nigeria Youth Investment Fund (NYIF). For a government that cares for the youth, this is an opportunity for us all. Therefore, are you in need of fund to start your business? Is your existing business being starved of fund? I know your answer is YES; this post and the opportunity it presents is yours.
The Funds Available resources:
On the other hand, do you know that Nigeria Youth Investment Fund (NYIF) Registration Form is available since 2020? Are you encumbered with the thought of How to Apply for Nigeria Youth Investment Fund? This post will assist you access the Nigerian youth investment fund portal, the fund website and application portal for registration
Employment and Income generation Scheme:
Furthermore, the Nigerian Youth Investment Fund NYIF is a government initiative to create employment and generate income among the youth population. In fact, the end result's targeted at boosting the Nigerian economy and curbing the current rampant social vices. Also, this fund hopes to serve as a catalyst to unleash the potential of the youth and enable many of them build businesses that will increase the socio-political wellbeing of the populace.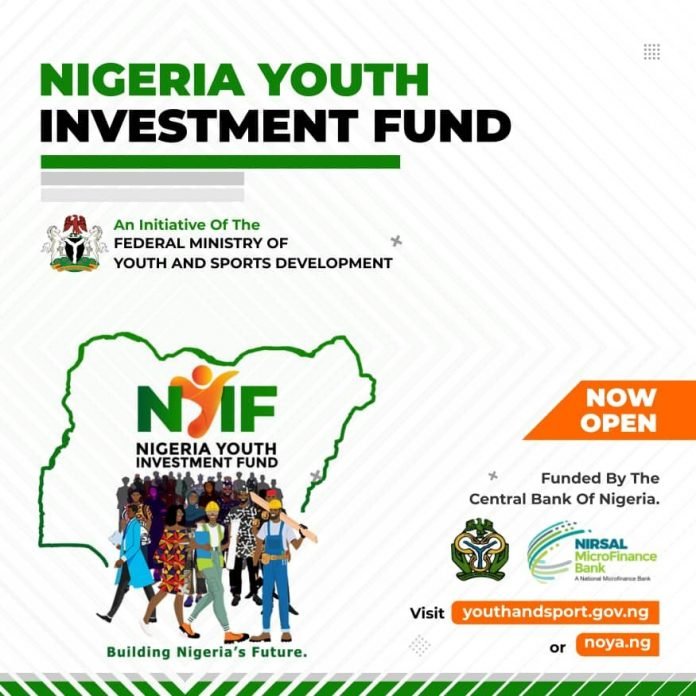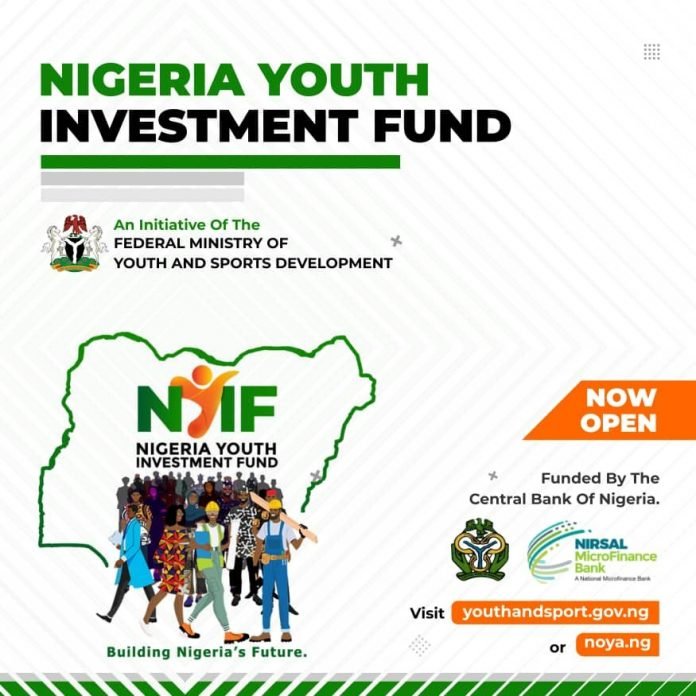 Eligibility Criteria For Approved Business Plan Template for Nigeria Youth Investment Fund – NYIF
Informal Business Enterprises (Individuals and Sole Proprietors). 
As you know, a huge percentage of youth're engaged in the informal sector. Accordingly, the NYIF will facilitate the transition of informal enterprises owned by youth into the formal mainstream economy. That is, where they can be supported comprehensively, build a bankable track record. And be accurately captured as active participants in economic development.
Therefore, an eligible youth must fulfil the following conditions:
Be a youth within the age bracket of 18-35 years.
Have business/enterprises domiciled and operational in Nigeria.
Has not been convicted of any financial crime in the last 10 years
Has a valid Bank Verification Number (BVN)
Possess Local Government Indigene Certificate.
Formal Business Enterprises owned by the Youth:
These are enterprises that are legal entities. That means, duly registered with the Corporate Affairs Commission (CAC). Therefore, documents Required include:
Evidence of registration with Corporate Affairs Commission (Certificate of Incorporation and Form CAC 2A); Business questionnaire;
List of Directors with BVN nos;
Evidence of regulatory approvals (where applicable);
Tax Identification Number (TIN).
Ineligible Applicants For the Approved Business Plan Template for Nigeria Youth Investment Fund – NYIF
Applicants currently enjoying NMFB loans, including the Targeted Credit Facility (TCF). Agribusiness/Small and Medium Enterprises Investment Scheme (AgSMEIS) loans that remain unpaid re NOT eligible to apply.
Beneficiaries of other government loan schemes that remain unpaid re also not eligible to participate.
Moratorium:
Moratorium of up to one year may be allowed depending on the nature of business and assets acquired.
Interest Rate
Interest rate under the intervention shall be at not more than 5% per annum (all inclusive).
Training:
Furthermore, applicants shall undergo a compulsory entrepreneurship training arranged or approved by the Federal Ministry of Youth and Sports Development.
Eligible Activities For the Approved Business Plan Template for Nigeria Youth Investment Fund – NYIF:
Legally allowed activities in the sectors or focal areas listed below shall be eligible:
Technology/ Innovation;
Agriculture and related value chain;
Green Economy and Renewable energy sector;
Manufacturing,
Hospitality/Tourism;
Construction;
Logistics and supply chain;
Healthcare value chain,
Creative sector and
Trading and Services.
Others as may be determined by NYIF/CBN from time to time.
Types of Facilities:
Term Loan (for asset acquisition/improvement)
(i) Individual (Unregistered business)
Shall be determined based on nature of project subject to the maximum of N250,000
(ii) Registered Businesses (Business name, Limited Liability, Cooperative, Commodity Association shall be determined by activity/nature of project subject to the maximum of N3.0 million (including working capital).
(iii) Immovable assets acquired must be registered with National Collateral Registry (NCR)
Related Topics:
The Business Plan:
Finally, which bank gives loan without a bankable business plan? None! This is why you need our bankable business plan to win this loan application. Our business plan template's auto-generated and covers every aspect of the above requirements and conditions.
Therefore, do you want to win this loan? The contact us immediately for your bankable business plan. We will look at your business and generate the fixed asset requirement and working capital requirements. We have a data base template for any kind of business asset requirement.
As a matter of fact, our analysis will cover;
The initial investment requirements
Existing business Statement of Affairs.
The direct Operation expenses
And indirect operation and admin expenses
The working capital analysis
Turnover analysis
Financial Plan and Analysis.
Other relevant components to suit particular business operations, like loan repayment plan and breakeven analysis.
The On-going NIRSAL MFB Program:
Please be informed. We're involved. In fact, recently we got involved in the NIRSAL MFB AGSMEIS loan program application processes. In summary, we have assisted over 200 applicants trained and process their loan applications. The result is massive.
So, our experience in this regard counts. Therefore, we would want you to join the success team win this loan.
Our Contacts for the Approved Business Plan Template for Nigeria Youth Investment Fund – NYIF:
Finally, if you enjoyed this post, then bookmark it and begin to share to reach your friends. In addition, do call us now on +234 8034347851 or 09053130518 and via cfmclimited@gmail.com or completefmc@gmail.com
As a matter of fact, every business plan is case sensitive sensitive and therefore re customised. Indeed, the business plan will help you administratively manage your business. We also give after service support services just to ensure you succeed in your business. Thank you for reading through. You can now like us on our Facebook handle.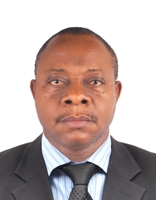 Founder/Managing Partner of Complete Full Marks Consultants Ltd. An Economist turned Chattered Accountant and Tax Practitioner with over 37 years of industrial experience.