NGO-Club-Church Board of Trustees Vs Executive Officials
This is the same as executive committee vs board of directors. This article's main thrust is to define NGO management structure. So, it highlights NGO board of director's structure in relation with non-profit executive committee roles and responsibilities. Therefore, we set off to highlight the executive committees and how they should function, in relation with the functions of board of trustees in an NGO. Here is NGO-Club-Church Board of Trustees Vs Executive Officials for better applications.
Why this article?
As a matter, of fact, this article is motivated by series of questions by clients. Such as:
What is the difference between a board of directors and a board of trustees?
Is Executive Committee same as board of directors?
Can non-profit board members be officers?
Can executive members be members of board of trustees?
In addition, who are the board of directors in a church organization?
Do church board members get paid?
Can the CEO of a non-profit be on the board?
I tell you, in my years of industry experience, I have found out that so many people don't know the difference between the two concepts. Even the intellectuals hardly distinguish the two. Please, that's why this article becomes necessary for me to write. So, if you are one of those in this category, this article is for you. Therefore, this article will equip you with all you need to do in registering your club, church, society etc. And more especially, how you may avail yourself the opportunities Complete Full Marks Consultants Limited offers to register your associations, clubs, churches and mosques.
NGO-Club-Church Board of Trustees Vs Executive Officials – Non-profit organization Defined:
Non-profit organizations, also called not for profit organizations, are so called because they are charitable organisations. This is because their interest is not to make money for their members. They are atually, privately held entities – commonly called NGOs – Non-governmental organisation – that don't provide financial benefits for their members or stakeholders. In other words, they are privately incorporated groups with a charitable purpose of not profiting from the activities they carry out.
If you are ok with this definition, let's go on now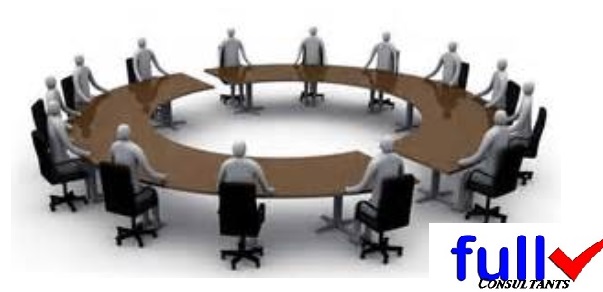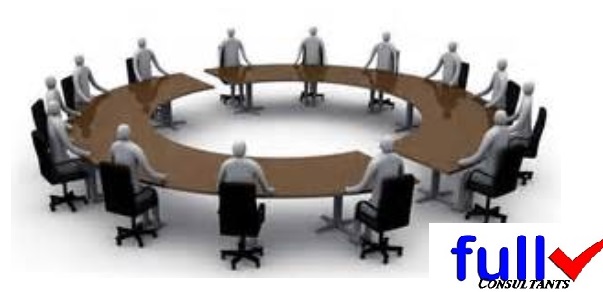 Board of Trustees:
These are the founding fathers and mothers of the organisation. They are the ones that appoint the executive officials or committees. They may or may not be part of all the executive committees. In other words, they are a sort of permanent members of the organisation.
Most member of board of trustees are volunteers. This volunteer board of directors/trustees:
Oversees the non-profit's operations,
Manages its finances and
Hires the chief executive officer.
Sets policy and makes major decisions for the organisation.
As a matter of fact, the entire board of trustees, as the governing body, is legally responsible for the organization and its activities. Boards for large organizations often provide liability insurance for directors and officers. Directors serving on non-profit boards attend meetings and cast votes to make important decisions and to carry out the board's duties.
Therefore, your club, church etc. organizing documents, which re its articles of incorporation and bylaws, detail the authority and powers of the board and its committees. The documents shows the required number of board members and provide for the creation of committees and appointment of committee chairs. Boards may also have standing committees, such as the finance or executive committee. It might also establish ad hoc committees to address specific issues. By these, committees do the work of the board by focusing on specific issues, which allows for closer attention to important tasks. Committees, generally, answer to the full board. This is why it's important that important professionals are included in the board of trustees. This is because, they could be the ones supervising the executive committees and other committees.
 
NGO-Club-Church Board of Trustees Vs Executive Officials – Executive Committee
As highlighted above, the executive committee carries out the assignments of the board of directors. The executive committee  includes committee chairs and the organization's chief executive officer. The executive committee, even though are members, still answers to the entire governing body and is bound by the board's voting power and the provisions of its organizing documents. However, some non-profit boards give executive committees broad powers to act on behalf of the board between meetings and when addressing urgent situations. In this case, some executive committees directly supervise the organization's CEO, including compensation decisions and performance evaluation.
As a matter of fact, the complexity of your organisation's assets and operations might determine how much authority or power to act independently an organization grants to its executive committee. Some non-profits afford executive committees no authority to act without the approval of the full board. Executive committees can function like other committees in meeting independently to hammer out solutions or gather information. And then, followed by reports to the full board for voting and decision-making. In the end, the role of the executive committee is balanced against the power of the full board to ensure proper governance.
How to make board members functional:
If you have followed us in the last paragraph you will notice how board members could be made functional in your organisation. One of the steps is that you choose mostly those members who can head one function or the other. Please, choose those who can perform. I know an organisation whose board members – over 70% – can't perform. They are just crowding up the whole system with no useful input.
Know the difference while Incorporating You Organization:
What I just stated above should guide you when you are incorporating your organisation. I tell you, that will also make our work easier. Get younger ones on board too. That will eliminate the cost and inconveniences involved in making changes in your incorporated documents.
At last, build a synergy that will be all inclusive. With this no one will feel left out. Work out a functional activation that will generate a spread out effect. You can get your organisational development support services from us.
NGO-Club-Church Board of Trustees Vs Executive Officials
Get Your Church, Club, NGO Development Service from us:
YOU NEED MORE INFORMATION HERE:
WHAT CAC ACCREDITED CONSULTANTS CAN DO FOR YOU:
Again, what can we do for you at this point in time? What is that pressing challenge for accredited consultants to solve for you now? Contact us immediately for any of these services. These inlude:
(1) Filing Of Annual Returns For All Entities – Private, Public (Plc), NGOs Etc.(2) Change Of Directors, Trustees, Partners, Secretaries Etc. (3) Change In Share Holding Ratios, (4) Liquidation Processes, (5) Change In Registered Address, (6) Change Of Name In Whichever Class Of Entity (7) Conversion From Limited Co, Plc, Unlimited Co. To Any Other Type, (8) Changes In Authorised Share Capital,(9) Changes In Memorandum And Article Of Associations,(10) Replacement Of Lost Documents – Get Certified True Copy(11) Changes In Ngo/Club/Churches Constitutions,
NGO-Club-Church Board of Trustees Vs Executive Officials
CLICK HERE FOR MORE INFORMATION
Overall, to get more corporat services and information on this site,please, Google site search for completefmc. That is, type whatever you want to search for on google by adding /completefmc at the end to get you right inside this site. e.g. church registration/completefmc.com will take you to other clubs/society registration informtion on this site. Just try it now.
Furthermore, click to read the highlighted comments on our pages.
Lastly, make maximum use of our social media buttons. You can do this by utilizing our share, follow us buttons and comment box. I tell you, these will keep you connected with us. Remember, that by sharing you maintain a good bond of fellowship.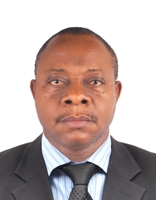 Founder/Managing Partner of Complete Full Marks Consultants Ltd. An Economist turned Chattered Accountant and Tax Practitioner with over 37 years of industrial experience.