This is how to develop a solid marketing strategy after COVID-19 Pandemic – Did your business suffering during COVID-19 period?  Do you want a way out of it? In fact, we had in our earlier publication highlighted how businesses avoid business failure after COVID-19 Pandemic. As a matter of fact, this post contains facts on how to develop an effective marketing strategy. That is why I urge you to read on.
The target Audience for How to develop a solid marketing strategy after COVID-19 Pandemic
Developing a solid marketing strategy defines how you may want to grow your turnover through various effective marketing approaches.  So, here are some examples of marketing strategies. This post is good for start-ups to learn how to create a successful marketing strategy. It will also benefit my fellow consultants who may wish to learn and copy how to write a marketing strategy.
How to write a successful marketing strategy:
As a matter of fact, for you to write a successful marketing strategy for your post COVID-19 business endeavors, the following items are important;
Define your business goals.
Streamline your marketing goals.
Carry out a market research.
Identify and profile your would be customers
Find out about your competitors moves.
Draw out specific plans to support your marketing goals.
Related Topics On How to develop a solid marketing strategy after COVID-19 Pandemic:
The following are related researchable topics on this subject matter. These include; successful Marketing Strategies Examples to Adopt during Hard times; Marketing Your Business In The Midst Of Covid-19. The other one is ways to rebuild our small business after COVID-19. This is very important to you. Isn't it? In fact, get Post COVID Marketing Strategies for Your Brand here. As a matter of fact, digital marketing worked wonders during covid-19 pandemic. That is one of the marketing strategies employed during the covid-19 crisis.
Workable Marketing strategy after COVID-19 Pandemic:
Furthermore, our research shows that the only way to connect with customers is to have a functional marketing strategy. In this connection, do your KYC, know who your customers are. That is how to understand their needs. Getting at this you will make sure your product or service is right for them. Avoid being rigid in your approaches; flexibility is said to be a key factor in the business world because customers' needs are constantly changing. That means, you must get attuned to what they are looking for. That is how to sell to them what they want to buy. In other words, you have to always monitor and evaluate your marketing strategies for efficiency.
Do your home work!
In fact, there is a home work to do here. So, when you have all the data about your target customers' needs; begin to get at them.  In this case advertise using social media and other media platforms. In addition, write blog posts if you have a site and take part in exhibitions. You can also use public relations resources or other marketing strategies. Adhere to the ones that bring in results. In other words, show your customers why your product or services will improve their living standards. So, ensure your products or services solve their problems or address their burning desires.


In summary, we advise that you invest in marketing because that is what will bring your ideal customers to you.
Our Entrepreneurship Development Team:
This article on how to develop a solid marketing strategy after COVID-19 Pandemic was put together by our team of entrepreneurship development expert at Complete Full Marks Consultants Ltd. It's in fact part of our efforts to educate and guide members of the public on how to overcome the negative effects of COVID-19 Pandemic on businesses.  These strategies will certainly revamp your turnover.
Our entrepreneurship development and support services:
We render series of business development and support services in a very extensive manner. In fact, as a firm of Chartered Accountants, there are a lot we can do for you in addition to what we have narrated above. We take care of your business start-up processes including generation of business ideas, business planning and feasibility analysis and entrepreneurship trainings. Recently, we are involved in the CBN/NIRSAL MFB/BOI loan scheme trainings. By this we have been able to help several businesses find fund for their business take-off or expansion. We also have in place this website which you can freely access to study, reference in your writings, copy and bookmark for further references.
If you only need the financial analysis of your business plan, you can contact us. Then, with the business plan assumption variables supplied, we will generate that for you in few hours at a minimal cost.
How to Contact us: Do it the easy way. You can call +234 8034347851, or 09053130518 (office). Email: cfmclimited@gmail.com or completefmc@gmail.com.
Recommended Related & Support Topics:
FOR CAC INCORPORATIONS:
FOR BUSINESS PLAN & FEASIBILITY ANALYSIS
FURTHER RECOMMENDATIONS FOR TIPS FOR BUSINESS GROWTH
How to develop a solid marketing strategy after COVID-19 Pandemic:
Finally, these recommended posts re to help you search for more relevant and accurate information. As a matter of fact, with them, you are equipped to succeed in your business. Now, click on any one of your choices and you are on your part of success. In fact, Completefmc cares.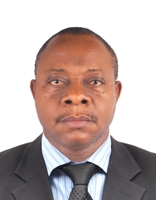 Founder/Managing Partner of Complete Full Marks Consultants Ltd. An Economist turned Chattered Accountant and Tax Practitioner with over 37 years of industrial experience.