Power & Airlines Intervention Fund (PAIF) For Small Operations: This is how to apply – this is C.B.N 250 billion intervention facility: Power & Airlines Intervention Fund (PAIF) For Small Operations. Therefore, there is need for business expansion now, and CBN is out to assist. Related searches on this subject matter include; list of CBN intervention funds in Nigeria. And, the CBN intervention fund for power and gas sector and CBN intervention fund application form. Therefore, if you are interested in any of these intervention funds, please read on.
As a matter of fact, some of our earlier publications on this include CBN intervention funds for Oil and Gas value chain for large and small operations for N10b. And, we published NIRSAL PLC Agro Geo-Cooperative model for community cooperative farmers. Click to read any one of your interest, then contact us for your business plan and other start-up processes. We have seen many through. Apply for your COVID-19 and AGSMEIS loans and training through us too.
Power & Airlines Intervention Fund (PAIF) For Small Operations
Furthermore, CBN explains that as a part of its efforts at stimulating finance to critical sectors of the economy, it has introduced the N250 billion intervention facility to assist stimulate investment within the gas value chain. In fact, under this program, large-scale projects are going to be financed under the facility and Airlines Intervention Fund (PAIF), in line with existing guidelines regulating the PAIF. However, small-scale operators and retail distributors are going to be financed by the NIRSAL Microfinance Bank (NMFB) and / or the other Participating financial organization (PFI) under the Agribusiness/Small and Medium Enterprises Investment Scheme (AgSMEIS). If you're not very sure the way to set about this, please click here.
N300 BILLION CBN POWER AND AIRLINE INTERVENTION FUND (PAIF)
1. Objectives of the Fund
The objectives of the Fund are to:
i. fast-track the development of electric power projects, especially in the identified industrial clusters in the country;
ii. Furthermore, fast-track the development of the aviation sector of the Nigerian economy by improving the terms of credit to Airlines;
iii. improve power supply, generate employment, and enhance the living standard of the citizens through consistent power supply;
iv. In addition, provide leverage for additional private sector investments in the power and aviation sectors.
2. Managing Agent /Technical Adviser (TA) / Participating Banks
i. Managing Agent: Bank of Industry (BOI), responsible for the day to day administration of the Fund
ii. Technical Adviser: Africa Finance Corporation (AFC), the TA to the Fund.
iii. Participating Banks: All Deposit Money Banks and Development Finance Institutions (DFIs) excluding the Bank of Industry (BOI).
3. Types of Facilities
i. Long term loans (for new Power Projects)
ii. Refinancing of existing loans (Power and Airline Projects)
iii. Refinancing of existing leases (Power and Airline Projects)
iv. In addition, Working capital (for existing Power and Airline Projects only)
v. Refinancing of Aircraft Hangar projects.
4. Amount / Tenor
i. The Fund facility shall not be more than 70 percent of the total cost of the project.
ii. The Fund loans shall have a maximum tenor of 15 years as determined by the project's cash flow profile not exceeding 31st July, 2025.
iii. Furthermore, Working capital facility shall be of one year duration with provision for roll-over but not more than 5 years.
iv. The Fund allows for moratorium in the loan repayment schedule.
v. The moratorium on principal shall depend on the type and nature of the project and shall not exceed either the construction period of the project.
Power & Airlines Intervention Fund (PAIF) For Small Operations: This is how to apply
5. Application Procedures
i. Submission of Requests
As a matter of fact, a PB shall submit a request, on its behalf or on behalf of other parties in the case of syndication or other arrangements, in the prescribed format on behalf of the project promoters. In the case of syndication or other arrangements, BOI shall deal directly with the lead bank only on all issues relating to such application.
ii. Required Documentation
Each request must be accompanied by the following documents:
i. Request from the project promoter seeking such loan and/or refinancing/restructuring;
ii. Last 3 years financials of an existing company;
iii. In addition, Feasibility study/business plan of the project;
iv. Relevant permits/approvals;
v. Off-take and other relevant agreements;
vi. Environmental impact assessment report;
vii. Copies of duly executed offer documents between the bank and the company evidencing existence of a facility in the case of refinancing;
viii. Furthermore, Six (6) months account statements showing the current exposure (if any);
ix. Certificate of incorporation evidencing the incorporation of the company with the corporate affairs commission; and
x. List of directors of the company (form co7)
xi. Other documents as may be required by the TA to facilitate the appraisal process.
iii. Approval Process
The recommended applications that have fulfilled all the laid down criteria shall be forwarded to the Management of the Central Bank of Nigeria for final approval

Power & Airlines Intervention Fund (PAIF) For Small Operations: This is how to apply
iv. Security to be offered by PBs
The following securities shall be offered:
i. The security to be provided by PBs to BOI shall be a bank guarantee backed by a payment order for the PB's account to be debited by the CBN for any amount due should the PB default.
ii. Legal agreement between BOI and PB for BOI to have the rights to realize security pledged by project promoters.
iii. BOI to have lien on the project cash flows.
iv. A deed of assignment of the assets of the project in favour of BOI
RELATED POSTS:
See how we have been assisting Applicants:
In conclusion, one of the things we do for you is to structure a bankable business plan for you. Our business plan templates are classical and meet international standards. We also process your start-up documentations via C.A.C. We also go for you for other commercial certificates from PENSOM, NSITF, ITF etc. As accountants and tax professionals we ensure your tax matters are up to date by obtaining your Tax Clearance certificates. Our fees are minimal.
Finally, we train those for AGSMEIS loan and COVID-19 intervention loans. You may wish to contact us on cfmclimited@gmail.com or +234 8034347851 Did you enjoy this content? Then, bookmark it immediately to avoid losing it. Then send your questions through the comment box below. Again, ensure a regular update by subscripting to the email list below too. Can you now share by clicking any of our social buttons here and then follow us on our face book handle? Thanks for doing these.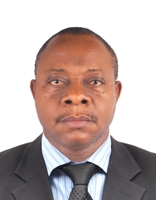 Founder/Managing Partner of Complete Full Marks Consultants Ltd. An Economist turned Chattered Accountant and Tax Practitioner with over 37 years of industrial experience.