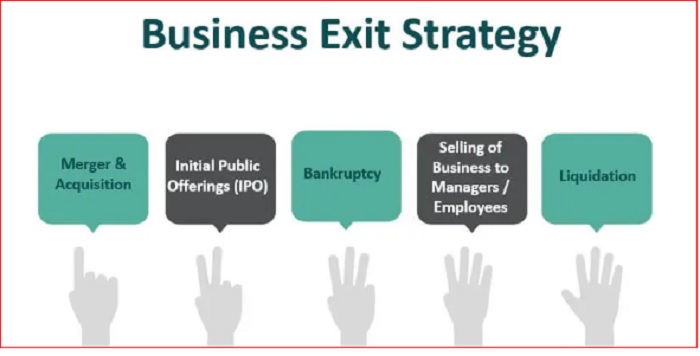 A Business Plan Exit Strategy: How to write – This has to do with the development of an Exit strategy template with exit strategy examples. Therefore, this post presents exit strategy framework essentials for business plan writing.
Furthermore, are how to write an exit strategy for a business plan for partnership. Doing this includes exit planning strategies for entrepreneurs of any form of business structure. In fact, the four possible exit strategies are: Passing to Family, Selling to Outside Third Parties, selling to Inside Key Employees, or Planned Liquidation.
Why Read This Article?
Why should our audience read: A Business Plan Exit Strategy: How to Write? Yes; our audience should read "A Business Plan Exit Strategy: How to Write" for several important reasons:
Comprehensive guidance:
The article provides a detailed and comprehensive guide to developing an exit strategy for a business plan. It covers the key considerations, steps, and components necessary to create a robust exit strategy.
Importance of exit strategies:
An exit strategy is a crucial element of any business plan. It outlines how business owners or investors plan to exit the company, whether through a sale, merger, IPO, or other means. Understanding the significance of exit strategies can help entrepreneurs make informed decisions and maximize their returns.
Step-by-step instructions: A Business Plan Exit Strategy: How to write
The article breaks down the process of crafting an exit strategy into clear and actionable steps. It guides readers through conducting market research, assessing valuation, identifying potential exit options, and creating a timeline for execution.
Real-world examples:
To illustrate the concepts discussed, the article includes real-world examples of successful exit strategies implemented by notable companies. These examples provide practical insights and demonstrate how different approaches can be tailored to specific business models and industries.
Risk management:
A well-designed exit strategy is not only about maximizing profits but also about mitigating risks. The article emphasizes the importance of risk management in exit planning and offers strategies to safeguard the interests of stakeholders during the exit process.
Investor perspective:
For entrepreneurs seeking funding or partnerships, understanding exit strategies is crucial to attracting investors. The article delves into the investor's viewpoint, highlighting what they typically look for in an exit strategy and how to align the business plan with their expectations.
Future-proofing the business: A Business Plan Exit Strategy: How to write
Developing an exit strategy requires entrepreneurs to envision the long-term trajectory of their business. By considering potential exit scenarios, entrepreneurs can make strategic decisions that align with their desired outcome and set the business on a path to success.
Enhanced decision-making:
By reading this article, your audience will gain a deeper understanding of the factors that influence exit strategy choices. Armed with this knowledge, they can make more informed decisions regarding business planning, resource allocation, and overall strategic direction.
Overall, the article "A Business Plan Exit Strategy: How to Write" offers valuable insights and practical advice to entrepreneurs, business owners, and investors. It empowers businesses to navigate the complex process of developing an exit strategy, leading to more effective planning, risk management, and ultimately, greater success in the business world.
What is a business plan:
Considering A Business Plan Exit Strategy: How to write, a Business Plan Exit strategy is a segment of the business plan. Therefore a business plan inclusion of exit strategy is important. A business plan is a business road map. So, it encompasses all aspects of business operation and behaviors for commercial activity purposes. Therefore, matters relating to business success and failure are included. That is why existing strategy is important. It defines what the entrepreneur will do when the business fails.
In Completefmc.com we structure bankable business plans for small business startups. For every lean start-up plan we develop, we add startup accelerator strategies. These we build into the business startup ideas generated by us. Therefore with Completefmc.com starting up a business is an experience. Added also are startup funds for lean start-ups and franchise opportunities. If you are interested, then contact cfmclimited@gmail.com or +234 8034347851.
A Business Plan Exit Strategy: How to write
What then is the exciting strategy?
Every business must have an exit strategy business plan which serves as the business exit strategy framework. A business exit strategy is a plan that a business makes to hand over the company or share in a company to other investors, other firms, or individuals for particular reasons.
So, no matter the legal form of the business as a sole trader, partnership, limited liability company, or NGO, an exit strategy plan is inevitable. Therefore, there are Passes to Family, Sell to Outside Third Parties, Sell to Inside Key Employees, and Planned Liquidation. This framework has to be indicated in the company's business plan. Check out A Business Plan Exit Strategy: How to write

The place of exit strategy in the business plan:
Furthermore, in A Business Plan Exit Strategy: How to Write, an exit strategy in business shows how you plan to leave the business. So, an investor would want to know what happens to his/her investment when the operator wants to leave. Again, an exit plan, therefore, helps to ensure a healthy return on investment to the investor or entrepreneur. At least, it shows how he can recover his investment when the going becomes rough. In any case, an exit strategy framework is vital whether the business is successful or not.
As a matter of fact, an exit plan gives a business owner a way to reduce or liquidate his stake in a failing business. That is how to limit losses. On the other hand, it shows him how to make a substantial profit if the business is successful. Check out A Business Plan Exit Strategy: How to write
A Business Plan Exit Strategy: How to write
Business Exit strategies:
Here are the relevant exit strategies you can embark on in your business. They are those associated with failing businesses or successful businesses. On the other hand, they are strategies to revitalize the business or to liquidate it.
We present 5 important exit strategies here for your understanding. Note that each one has its peculiar circumstance.
Merger & Acquisition (M&A):
On A Business Plan Exit strategy: How to write, this is where similar companies come together. It can also be that a larger company buys the smaller one. Under business combination, this is a win-win situation where the merging companies have complementary skills and can save resources by combining. And for a bigger company, this gives room for a more efficient and quicker way to grow revenue than creating new products from scratch. Check out A Business Plan Exit Strategy: How to write
Initial Public Offering (IPO):
This used to be the preferred mode, but things have changed. As of now, it's not a good approach for startups. In fact, today shareholders are so demanding, and liability concerns get higher for start-ups to manage.
Sell to a friendly individual:
This is another way to cash out. If you do this, you will be able to pay investors, pay yourself, take some time off, and get ready to have some fun all over again. You have to ensure that the buyer is someone who has more skills and interest in the operational side of the business so that it can scale up.
Make it your cash cow: Check out A Business Plan Exit Strategy: How to write
Furthermore, in A Business Plan Exit Strategy: How to Write, if you have a stabilized business, you can think of handing it over to an efficient operating outfit that will ensure the business continues. But for now, you pay off investors, find someone you trust to run it for you. This will enable you to use the remaining cash to develop your next great idea. In this case, you retain ownership and enjoy the annuity.
The other aspect of this is when you pay off investors and hand them over to the family. Check out A Business Plan Exit Strategy: How to Write.
Liquidation and close:
At this time, you can decide that enough is enough. We often overlooked this exit strategy. It simply means deciding to shut down, close the business doors, and liquidate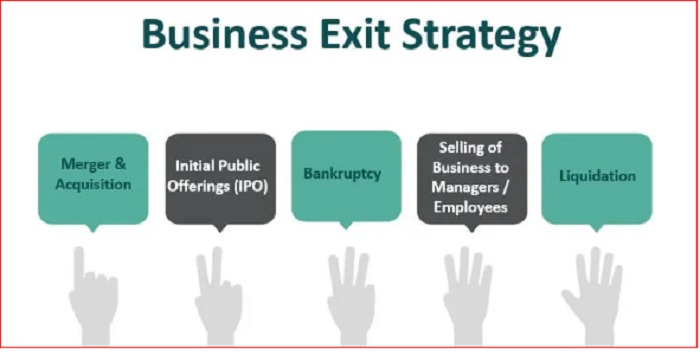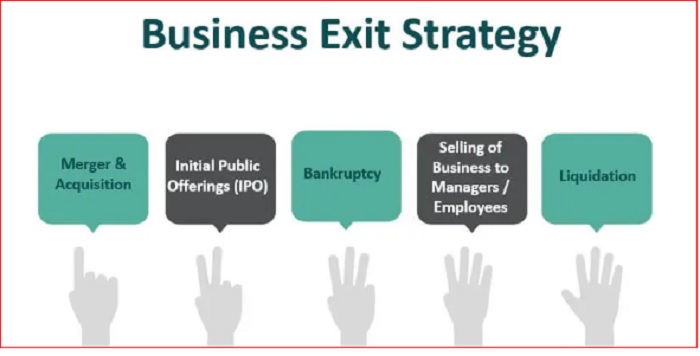 Completefmc Business Plan:
Completefmc is known for its expertise in developing comprehensive business plans that include detailed exit strategies. We understand the importance of having a well-thought-out exit plan in place, and we are committed to providing our clients with the guidance and support they need to create a robust strategy.
Our team of experienced professionals is dedicated to helping entrepreneurs and business owners navigate the complexities of exit planning. We take into account various factors such as market trends, industry dynamics, and financial considerations to tailor an exit strategy that aligns with the unique goals and circumstances of each client. Check out A Business Plan Exit Strategy: How to write.
When you engage with Completefmc, you can expect a thorough and systematic approach to crafting your exit strategy. We start by conducting in-depth market research and analysis to identify potential exit options and assess their feasibility. Our team will work closely with you to understand your vision for the future of your business and your desired outcomes.
Based on this information, we will assist you in developing a step-by-step plan that outlines the specific actions and milestones required to execute your exit strategy successfully. This includes considerations such as valuation, timing, negotiation tactics, and risk management.
At Completefmc, we believe in providing practical insights and real-world examples to illustrate the concepts we discuss. We draw from our extensive experience and knowledge of the business landscape to offer guidance that is relevant, actionable, and tailored to your specific industry and business model.
We understand that effective communication is crucial throughout the business planning process. That's why we provide multiple channels for you to reach us. You can contact us via email at cfmclimite@gmail.com or give us a call at +234 8034347851. Our dedicated team will be happy to answer your questions, discuss your needs, and guide you toward developing a comprehensive business plan with a detailed exit strategy.
By choosing Completefmc, you are partnering with a trusted and reliable business planning service that prioritizes your success. We are committed to helping you achieve your goals and navigate the complexities of the business world with confidence. Contact us today, and let us assist you in developing a comprehensive business plan with an effective exit strategy.
Related topics:
How to write Business Plan Exit strategy

Order Now:
Finally, on A Business Plan Exit strategy: How to write, do you desire professional services on Business plan and feasibility study, C.A.C. Incorporation, Accounting and Auditing, Tax Management, Mining, travels and tours, feasibility analysis, real estate management, then contact cfmclimited@gmail.com or +234 8034347851.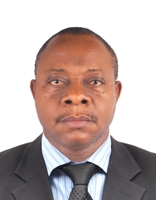 Founder/Managing Partner of Complete Full Marks Consultants Ltd. An Economist turned Chattered Accountant and Tax Practitioner with over 37 years of industrial experience.