How to Develop Business Plan Financial Projections – Here is financial projection template for business plan financial projections. You can call it financial plan or financial projections for startups or scaling up existing businesses. Generally, this is how to make a financial plan for a business.
Here also we explain what business plan is, what's included and how to write it. Included in this article too are types of business plan, why it's important and the components of a business plan. Here are How to Develop Business Plan Financial Projections for your business plan.
What is a business plan:
This is a formal business document setting out it's future objectives and strategies for achieving them. That's why it includes company goals, visions and core values. Then, it explains how the operations are carried out (strategies) and give projections of the cost elements. A bankable business plan must therefore produce financial plan analyses in Income statement/Profit or Loss account, Balance sheet and cash flow analysis. Then the conclusions.
What is Financial Projection:
Furthermore, on How to Develop Business Plan Financial Projections, this segment of the business plan shows the expected revenues, expenses, and cash flows of a business over a period. This is what makes it a business financial performance tool over a future period of time. There are financial projections for startup and for scaling up businesses. In fact, our financial projection template automatically produces an adjustable projected financial statements. You can place your orders now.
How to Develop Business Plan Financial Projections
The place of financial projection in the business plan:
The importance of financial projections lie on the fact that it's a business planning tool. So, for a startup business, financial projections help you plan your startup budget. This helps you assess when you can expect the business to become profitable.
The financial projection considers such financial variables as;
Production costs – Direct nd indirect cost; variable and fixed costs.
Market prices – This projection helps to determine unit cost of production and unit selling price.
Revenue projection – The above variables combines to give the expected revenue for the period. The breakeven analysis determines the demand level for your product and services.
Financial Statements: The final part of the projection produces the financial statements. The 3 major financial statements are the Manufacturing/Trading Profit or loss account, Balance sheet and the Cash flow analysis.
Ratio Analysis: This is perhaps the summary of the whole thing. It is the comparative analysis for the entire business operation projection. So, you may desire to produce the Gross profit margin and the Net profit margin before or after tax. you can also produce the ROI ( return on investment) or ROE (return on capital employed). You may also need NPV ( net present value), payback period etc.
As you can see, these analysis will help you achieve a clear understanding of your financial situation and to discover your full profit potential. Complete Full Marks Consultants Limited is capable of generating all of these automatically for your business in a short time notice. You can place your order now. This services is especially for those who writes business plan but has difficulty in generating the financial analysis.
Sample Business Financial Projection:
Here are samples of our autogenerated financial tables. The first one is the summary table, good for executive summary page. You can see that it includes some of the ratio analysis highlighted above.


The next table is the operational cost analysis generated automatically too. This is an element of the Manufacturing or Trading account.


Our business plan templates also produce the supportive graphs for all of the tables. The other financial analysis, the Profit or loss account, balance sheet and cash flow analysis can not be displayed here. However, they are available on demand.
How to Develop Business Plan Financial Projections
Related topics:
Our related topics are well chosen to help you get more information the the subject matter under discussion. So, you are advised to visit them for good.
Order Now:
Finally, on How to Develop Business Plan Financial Projections, you can order now for your copy, In Completefmc.com we structure a bankable business plan for all businesses, especially for startups. In fact, for every lean start up plan we develop, we add startup accelerator strategies. These we build into the business startup ideas generated by us. Therefore with Completefmc.com starting up a business is an experience. Added also are startup funds for lean start up and franchise opportunities. If you are interested, then contact cfmclimited@gmail.com or +234 8034347851.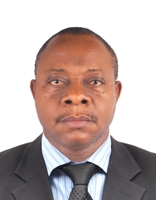 Founder/Managing Partner of Complete Full Marks Consultants Ltd. An Economist turned Chattered Accountant and Tax Practitioner with over 37 years of industrial experience.