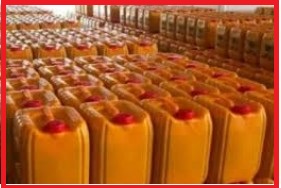 PALM RED OIL MARKETING BUSINESS PLAN FOR LOW CAPITAL/ FEASIBILITY STUDY FOR PALM RED OIL MARKETING BUSINESS – TO GO THROUGH THIS TOPIC YOU HAVE TO BE AWARE OF PALM OIL BUSINESS IN NIGERIA 2018/2019, PALM OIL BUSINESS PLAN, CURRENT PRICE OF PALM OIL IN NIGERIA, COMPANIES THAT BUY PALM OIL IN NIGERIA.  HOW TO EXPORT PALM OIL FROM NIGERIA,HOW TO PRESERVE PALM OIL, and  BUSINESS PLAN ON PALM OIL PRODUCTION IN PDF, PALM OIL PROCESSING BUSINESS PLAN IN NIGERIA, SAMPLE PALM OIL BUSINESS PLAN IN PDF, PALM OIL BUSINESS PLAN IN NIGERIA, PALM OIL PLANTATION BUSINESS PLAN IN PDF, FEASIBILITY STUDY ON PALM OIL PRODUCTION IN NIGERIA, START PALM OIL BUSINESS.
As a matter of facts, a Palm red oil marketing business plan and feasibility study requires guidelines. Certain requirements are necessary. Especially are feasibility procedures and processes on available markets. In fact, these are market feasibility analysis, export, industrial and domestic uses in addition to their pharmaceutical applications. So, these are what this post exposes you to.
PALM RED OIL MARKETING BUSINESS PLAN FOR LOW CAPITAL –
PALM RED OIL FEASIBILITY STUDIES:
Consequently, for low capital based businesses, the first step is for you to define your investment/business level. You must be sure of how much you want to invest in this business and the sources of the fund.
In this regard, take some time and prepare a Business Concept Note for yourself. This will show you  the level  of palm oil business investment you can get into  in Nigeria. In fact, the Palm red oil  feasibility study must show the Palm red oil marketing  business lines as:
Palm oil Distributive business
Palm oil Wholesale business
In addition, Palm oil Retail business
Palm oil storage business
WHY DO YOU NEED THESE ANALYSIS:


As you can see, these are openings into the market survey or research analysis on your business. If they are well handled they will  reveal to you how to –
Articulate what to do – what aspect of the business to get into, considering how much capital you have on hand.
Make capital budget – Now you can do your capital budget
And Make your materials budget – both fixed assets and working capital
Then, make personnel budget – How many personnel can you accommodate?
Furthermore, make turnover budget – Make a daily, weekly, monthly and yearly turnover budget.
Make your service delivery/marketing assessment – marketing strategies as how and what to deliver the projected turnover with.
Therefore, now you can talk to somebody about the business – a friend, family member, partner, investor, collaborator, competition etc.
As a matter of fact, these variables are good enough to  enable you  prepare a break-even analysis, and projected income statements. In addition,  balance sheet, and fund flow analysis.  In fact, at this point you can now write your business plan.
PALM RED OIL MARKETING BUSINESS PLAN FOR LOW CAPITAL   –  EXECUTIVE SUMMARY:
This three-Year Business Projection/plan is for OHMA PALM OIL ENTERPRISES.  OHMA PALM OIL ENTERPRISES is to be located in Eziala Town,  Imo State, Nigeria. This business plan takes effect from 1st September, 2018.
In fact, the purpose of this operational/business  projection is to:
(a) Assist OHMA PALM OIL ENTERPRISES Management Team in their business administrative decisions.
 (b) Attract new/incoming investors /collaborators
OHMA PALM OIL ENTERPRISES will have initial capital  of 800,000. This is what I,OHMA has saved for this business to take off. It's hoped that more capital will be made available through profit ploughed back into the business periodically.
For now, this N800,000.00 is enough to finance both current and non-current start-up assets and working capital  which are essential to carrying out this business.
Futhermore, this business plan will show the projected financial and operation feasibilities over the next three years.
 FEASIBILITY STUDY FOR PALM RED OIL MARKETING BUSINESS – THE BUSINESS OVERVIEW:
OHMA PALM OIL ENTERPRISES is to be registered under Nigeria's Corporate Affairs Commission  on the 23trd of April, 2018.  Therefore, the primary object clause of the company is  "to carry on business of procurement, trading, marketing, sales and distribution of Palm Produce,  manufacturers' representatives, general suppliers and general contractors."
In fact, OHMA PALM OIL ENTERPRISES is to commence operation in  the last  quarter of 2018.  Currently, its skeletal Business operations are carried on  from Eziala, Imo State Nigeria.
THE PRODUCT @ PALM RED OIL MARKETING BUSINESS PLAN FOR LOW CAPITAL/ FEASIBILITY STUDY FOR PALM RED OIL MARKETING BUSINESS
Furthermore, the procurement of raw/crude red oil are going to be sourced locally. The oil is readily available in every local market in Eziala all year round. The markets are daily and so numerous that there will be sufficient to procure all the year round.  However, it has to be noted that there is always a little scarcity of the produce between the months of September to January of the following year. But, the improved farming methods and mechanized red oil production has helped to make it available nearly sufficiently all the year round.
Therefore, I will take appropriate and adequate marketing and storage strategies to ensure the availability of this produce in our outlets all the year round.
THE IMPORTNCE OF RED PALM OIL
Red Palm Oil has the following quality benefits for all who use it.
As a first benefit, the use of it lessens risk of stroke. By virtue of its anti-inflammatory and cholesterol-lowering properties, it prevents and/or reverses plaque build-up (atherosclerosis) in the blood vessels of the brain which reduces the incidence of ischaemic stroke.  Apart from that, red palm oil has been shown to be the most important source of tocotrienol, an antioxidant which confers significant neuroprotection on the brain which is the reason why it's employed in the treatment of stroke patients. By all of these properties,  Red Palm oil Improves Heart Health, Decreases Cancer Risk, Improves Vision. As it is, red palm oil is loaded with alpha- and beta- carotenes which are important precursors in the synthesis of vitamin A. It protects from Degenerative Brain Disease and Improves Skin Health.
INDUSTRIAL USES OF RED PALM OIL 
In the food industry, palm oil is used as a cooking oil and shortening and in the manufacture of margarine, non-dairy creamers and ice cream. Furthermore, it's  used in products where animal fats are unacceptable on religious grounds.
Palm oil has a high resistance to oxidation and therefore a long shelf life. These properties make it particularly suitable for use in hot climates and as a frying fat in the snack and fast food industry.
Traditionally, the main non-food uses for palm oil have been in the manufacture of soaps and detergents and in the production of greases, lubricants and candles. More recently, the biofuels market has provided a significant new non-food use for palm oil where it is used as the feedstock for the production of biodiesel and as an alternative to mineral oils for use in power stations. In addition, the fatty acid derivatives of palm oil are used in the production of bactericides, cosmetics, pharmaceuticals and water-treatment products.
Further Information:
As a matter of fact, it wouldn't be out of place to say  that Red Palm Oil and Palm Kernel Oil is a modern emerging market. This is an indication that there is great future for any business anchored on these produce. You can see why OHMA PALM OIL ENTERPRISES is proudly proposing to invest in this line of business.
Explained below is a description of the products to be offered by OHMA PALM OIL ENTERPRISES
The procurement, retail  and wholesale  distribution of Red Palm  Oil  will be procured and preserved as in the following.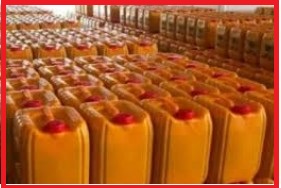 FEASIBILITY STUDY FOR PALM RED OIL MARKETING BUSINESS
In addition, special deliveries to Supermarkets and other retail outlets will be in such containers as the following.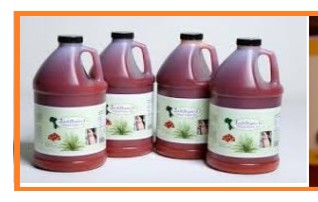 PALM RED OIL MARKETING BUSINESS PLAN FOR LOW CAPITAL  –   
MARKETING
OHMA PALM OIL ENTERPRISES has decided to adopt the following market segmentation in order to reach out to many consumers and users to gain good market share.
 (i) Online customers
(ii) Offline Stores/shops by distribution networks through commission agents, Corporate organisations and institutions.
(iii) Registered Distributors
(iv) Banks to bankers and banks' customers
(v) Cooperative societies
(vi) Civil/public servants
(vii) Sales to selected schools
furthermore,
(viii) Government Agencies
(ix) Households
(x) High net-worth Individuals
(xi) Collaborating with other hospitality outfits and hotels,
(xii) Social/cultural  organisations
(xiii) Additonally, On-the-Counter Public demand.
(xiv) Industrialists – manufacturers, pharmaceutical industries etc.
(xv) Exporters and others
ASK FOR MORE ON THE FOLLOWING REMAINING  BUSINESS PLAN CONTENTS:
As a mattr of fact, there are still more to be covered in this business plan, if you are interested to get the complete plan please send email  to cfmclimited@gmail.com
The following areas need to be covered.
The Management Team And Their Profile
Your Competitive Advantage
The Industry Overview
The Market Overview
Furthermore, are, Your Products & Services
Marketing Mix/Strategies
Your SWOT Analysis
Financial Plan – Sources of fund, and how to generate more from the processes activities.
In addition too are, Your Financial Analysis – Projected Income Statements, Balance Sheet And Fund Flow Statement.
Breakeven Analysis
Accounting Ratios Generated
Your Economic Assessment Of The Project
And, Conclusions
Appendixes
CLICK THESE  RELATED TOPICS:
What You are Required to do now
Finally, for Sample of this business plan – Get A Palm Red Oil, Kernel Oil Processing Business Plan Here  or Business Plan & Feasibility Study For Palm Red Oil And Kernel Oil contact us. In fact, you are required at this juncture to contact Complete Full Marks consultants Limited at +234 8034347851 or cfmclimited@gmail.co for the formal research and feasibility studies and writing of the business plan.
Furthermore, we do fresh business plan for every project. Don't buy ready-made ones.  They are not tailored to suite your activities, environment and capacities. However, with suitable business plan questionnaires, we work with you to produce your business plan.
Professional Assignments:
Complete Full Marks Consultants Limited as an accounting, auditing, taxation and business consulting firm assists clients with business information. We incorporate clients companies  and name registration at CAC Nigeria. In addition,  prepare clients business plans, tax clearance certificates, and assist clients obtain mining licences.
If you have further issues to talk about, you can do that through the comment box. or contact us through cfmclimited@gmail.com.