BUSINESS PLAN – What You Should Know – You should know what makes a successful business plan, features of a good business plan, good business plan example, things to include in a business plan, good business plan ideas, characteristics of a good business plan, what should a business plan look like, components of business planning.
Now that you have know what you should know about business plan, I am going to give you details of them in a way that you will be well informed about business plan.
Now have you decided to start a business because you now have a business idea?
You want to get going and make money just like that ? You don't want to waste any further time?

 BUSINESS PLAN  – What You Should Know.
These are good and very important for your success, but there are a lot more to a business success than a good idea. A business plan with great features will help you know how to go about the great business idea in you now.
Therefore, you need to think things through to maximise your chances of success. You need to ask yourself several questions, such as:
Am I the right person to run the business or do I need to hire an expert? Will customers like my product? What is the market like in terms of competition? Ask again, what is the nature of the industry I want to venture into? What are my opportunities in this industry? Are there environmental challenges – what are my weaknesses and threats ?
These questions will be answered by a well thought out business plan. It will then help you turn all these questions into business objectives and the idea into a business. And,  will need you to think through all the parts of your business to plan how everything will work. It will take a few weeks to write if you are going to do it properly. Some parts will be easier to complete than others.
You know what! All those questions there are research topics. Find out all about them yourself too. Don't leave them all a lone for the business consultant  writing your business plan.  Make sure you study and master all facts and figures, their correlations in the business plan. The reason is that you will be the one to execute it. A business plan is not a one-of document, it can be reappraised and adjusted from time to time. I always advise my clients to have a periodic working paper to follow up the achievement of the business plan.
READ ALSO: A WINNING BUSINESS PLAN CHECKLIST
 BUSINESS PLAN  – What You Should Know.
Therefore, once you have arrived at a good business plan, it becomes your first working tool and road map, so you have to stick to it.
Try patiently to go through this question and answer series. It will help you know exactly where you are and what to do to get where you want to be. Remember these popular sayings:
 "Good things come to people who wait, but better things come to those who go out and get      them." –Anonymous
. "If you do what you always did, you will get what you always got." –Anonymous
 "Success is walking from failure to failure with no loss of enthusiasm." –Winston Churchill
 "Just when the caterpillar thought the world was ending, he turned into a butterfly." –Proverb
 "Successful entrepreneurs are givers and not takers of positive energy." –Anonymous
 "Opportunities don't happen, you create them." –Chris Grosser
Why do I need a business plan?
Do you want to expand your business, be more competitive in your industry or achieve certain goals?
If you answered is yes to any of the above, you need a business plan!
Whether you've just started out or have  been running one  for years, business planning can be the key to your success.
Here are three key reasons why you need to get started on your business plan today:
1. A business plan is vital to helping you get finance.
If you're seeking finance for your business, you'll need to show banks and investors why they should invest in your business.
Lenders and investors will only risk their time and money if they are confident that your business will be successful and profitable.
A thorough and well-researched business plan:
shows that you are serious about your business
helps lenders and investors to understand your business idea
shows your predicted profits and income streams.
Your marketing plan is also  crucial in attracting funds.
 BUSINESS PLAN  – What You Should Know.
2. A business plan can help you prioritise
A complete, thoughtful business plan is a business road map and is one of the most valuable tools that will help you reach your long-term goals. It gives your business direction, defines your objectives, maps out strategies to achieve your goals and helps you to manage possible bumps on the road.
Preparing a business plan will help you work out the goals you want to achieve, and the strategies to achieve them. This means you can focus your resources and energy on what you need to do.
The planning process also helps you to consider possible bumps on the road and put a plan in place to better manage them if they do come up.
Once you have gotten a business plan in place, you also have to regularly review and update it to:
•  remind yourself of your goals and priorities
•  assess whether your strategies are working
•  adapt to any new changes in your environment
•  make the most of new opportunities as they come your way.
Proper assessment of these will certainly reassure you whether  you are taking good steps or not.
3. A business plan can give you control over your business
Developing your business plan helps you from time to time  step back and look at what is working in your business and what you can improve on.
If you have employees, the planning process can be a good opportunity to seek their feedback on possible ideas and improvements especially during training or work-floor meeting sessions. Your employees will value this opportunity to contribute to the business.
Taking the time out of your business to plan will give you a sense of control about the future of your business and pay off in the long run! Business plan could be short term, medium term or long term.Short term business plans are always in form of project plans.
Business planning can seem overwhelming and time-consuming, but many successful businesses look at it as an opportunity.
The planning process helps you learn about the different forces and factors that may affect your success. If you are already in business, it helps you to step back and look at what is working and what you can improve on. Instead of worrying about the future, a business plan helps  give you a sense of control over your business and your livelihood. It tells you where you are standing at a point in time
.
Writing and researching for your business plan gives you the chance to:
•   learn about your industry, market and competitors
•   write down exactly where you are in the market and where you are headed
•   identify challenges you may come across and work out strategies to avoid or overcome them
•   understand your business finances, including managing cash-flow and determining your                       break-even point
•   set specific goals, time frames for achieving them and how you will measure performance
•   make sound business decisions that focus your activities, maximise your resources and give                 you a competitive edge.
 BUSINESS PLAN  – What You Should Know.
4.SWOT ANALYSIS:
This is an economic cum management  business assessment matrix that specifies the Strength, weakness, opportunities, and the Threats to the business. Every business whether new or old must do this, so as to generate areas of feasibility studies.
Relevant questions here:
How do we maximise our strength?
And then, how do we minimise our weaknesses?
How do we capitalise on the opportunities in our external environments? and,
How do we protect ourselves from threats from our external environments?
5. UPDATING BUSINESS PLAN:
It's important to have a business plan, but it's just as important to keep it up to date.
A business plan is not a document you create once and store in your bottom drawer. It's a living guide that you should develop as your business grows and changes. Successful businesses review and update their business plan when circumstances change.
Set yourself a reminder to review your business plan regularly.
 BUSINESS PLAN  – What You Should Know.
If you have a team in your business, holding brainstorming sessions is a good way to benefit from their knowledge – it ensures you are all on the same page and that you get their support.
You don't have to start with a blank sheet of paper every time, keep some documents alive.
To write an effective business plan you will need discipline, time and focus. Although the process can seem challenging, it is very rewarding and gives you a sense of control over your business.
6. GET A BUSINESS CONSULTANT:
Business consultants are businesses coaches. They will help with the technicalities involved in business plan writing.
Finally, keep in touch with this website for your regular business tips,
business plan and feasibility study information,
accounting, auditing, taxation and start-up processes that are necessary for your business growth. Click any of the social media buttons on this page to like us or to follow us for regular information.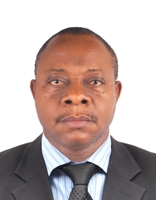 Founder/Managing Partner of Complete Full Marks Consultants Ltd. An Economist turned Chattered Accountant and Tax Practitioner with over 37 years of industrial experience.