Cooperazione Internazionale (COOPI) Nigeria is an international NGO. It  offers jobs in Yobe, Borno, Bauchi and other states in  North East geopolitical zone of Nigeria in response to the humanitarian crisis in this zone. COOPI has good salary scale, and recruits regularly. Jobs are both regular and Ad hoc.
If you are interested in joining COOPI execute its humanitarian jobs in this part of Nigeria, this post is yours. Read through, therefore, and apply accordingly. COOPI is an equal opportunity entity, and jobs are gotten on merit only.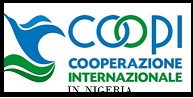 Cooperazione Internazionale Recruiting /Logistics Coordinator & Project Administrator –
Employer's Brief:
COOPI Cooperazione Internazionale, is a humanitarian, non-confessional and independent organization founded in 1965 in Milan, Italy. For more than 50 years we have been dedicated to breaking the cycle of poverty and to supporting populations affected by wars, socio-economic crises or natural disasters in their path to recovery and sustainable development, by making use of the professionalism of local and international operators, and through our partnerships with public and private bodies and civil society organizations.
We are recruiting to fill the following positions below:
Positions Advertised:
(1)  Logistics Coordinator
Location: Nigeria
Scope of Responsibilities:
Your responsibilities must cover the following areas:
(a) Country Logistics coordination:
He/she coordinates the country logistics function, both at Country Coordination level and at field office level. He/she ensures that the logistics works correctly in qualitative and quantitative terms, at all different levels and in compliance with the procedures.
(b) Purchases' management: 
He/she ensures the correct application of the procedures – COOPI and the donors' – related to goods and services' purchases (including planning and necessary documents); he/she follows the suppliers performance in compliance with COOPI's standards. He/she ensures that the selection process for goods and services and the contracts assignment (calls for tenders) occur in a transparent and coherent way.
 ( c )  Vehicles and machines management: 
In collaboration with the supervised staff, he/she ensures the machines/vehicles' utilization planning. He/she ensures that vehicles' maintenance and repair are carried out and that all monitoring reports and regular checks are correctly performed. He/she ensures that, relatively to the use of vehicles and machines, the organization's procedures and the country's rules are followed.
Cooperazione Internazionale Recruiting /Logistics Coordinator & Project Administrator –
( d) Goods and stock management:
He/she ensures that all goods are included in the inventory, and controlled when entering and exiting the storage space. And, he/she ensures the stock monitoring and the use of instruments for report writing; He/she monitors the correct goods' use and conservation. Then, he/she ensures that the correct maintenance of the immovable goods is performed and that the country is provided with rules for correctly making use of these goods.
( e )Staff management: 
He/she coordinates, supervises and evaluates the logistical staff work. He/she ensures the training of the country's logistical staff.
( f) Logistics reports: 
He/she ensures that all logistic-related reports are produced according to what is stated by the COOPI's procedures and the Country Regulation (vehicles and goods' management, supplies, purchases, storage space, staff reports etc.)
( g) Institutional relations: 
Upon delegation by the Head of Mission, he/she represents the organization at all logistical clusters and at security coordination meetings
(h) Security:
He/she is responsible for the application, the update and the dissemination of the country security regulation at central and field level.
He/she is responsible for conducting security and risk assessment in COOPI areas of intervention, participating to security meeting at central level.
He/she is responsible for all goods and organization's properties security; he/she cooperates and supports the Head of Mission/Area Coordinator about the expatriate and local staff security.
Cooperazione Internazionale Recruiting /Logistics Coordinator & Project Administrator –
Qualifications and Cognate Experience:
A degree in Logistics, Engineering, Business, or related field
Minimum 3 years experience in the humanitarian field as logistics coordinator or in a similar position. Demonstrated experience in procurement, distribution, stock management, fleet management, communications, and security.
Experience of working within an insecure environment with responsibility for security planning, monitoring and management.
Skills & Abilities:
Strong analytical and practical problem-solving skills;
Strong supervisory abilities, and demonstrated capacity of teamwork and of coordination with the relevant actors;
Very good inter-personal and writing communication skills;
Ability to organize work efficiently and deliver assignments in a timely manner often under time constraints;
Proficiency in written and spoken English;
Computer literacy, with high proficiency in the use of standard office software applications (e.g. Microsoft Word, Excel and PowerPoint);
Valid driving license.
Application Closing Date
30th October, 2017.
How to Apply
Interested and qualified candidates should:
Cooperazione Internazionale Recruiting /Logistics Coordinator & Project Administrator –
(2)  Project Administrator
Location: Maiduguri, Borno
Type of contract: Fixed Term Contract
Duration: 12 months renewable
Starting Date: ASAP
Operation's  Background:
Since the declaration of state of emergency in the Nigerian federal States of Borno, Yobe, and Adamawa, the escalation of the Boko Haram insurgency has led to multiple displacement crises, with communities fleeing their area of origin to take refuge in camps or host communities.
In 2014 there was a substantial increase in violence related to Boko Haram and the counter insurgency operations, consequently creating acute and largely unmet humanitarian needs, as IDPs are cut off from their homes and livelihoods, basic services, kinship and social ties.
In September 2014, COOPI began operating in north eastern Nigeria in response to the humanitarian crisis caused by the insurgency, established its operation in Bauchi State and later expanded to Yobe State considering the heightened presence of IDPs in the LGAs of Fika, Damaturu, Potiskum, Geidam and Yunusari.
Recently, COOPI initiated a Food Security and Nutrition intervention in Kaga LGA (Borno State) and establishes a presence in Maiduguri to launch an Education and Protection projects.
COOPI is currently operating in 5 LGAs in Yobe State, reaching about 25,000 individuals among IDPs and host communities with a multi-sectoral intervention covering nutrition, food security and child protection.
COOPI has recently developed a cash & voucher based response system in Nigeria to address the food insecure communities while integrating this approach with a nutrition component – community outreach, referral system, IYCF campaign and appropriate therapeutic services addressed to malnourished children and pregnant and breastfeeding women
Given the unfolding large scale emergency in the north eastern Nigeria, COOPI plans to scale up its current operations in Yobe state and reach newly accessible areas, in addition to areas receiving Nigerian returnees from Niger, with its multi-sectoral services including food security, cash transfer programming, nutrition and protection.
Cooperazione Internazionale Recruiting /Logistics Coordinator & Project Administrator
Scope of Responsibilities:
Your responsibilities must cover the following areas:
Role Purpose
He/she is responsible for the project's execution, in technical, economic/financial terms, and in terms of resources management on field, in compliance with COOPI and the donor's procedures.
Responsibilities:
Ensure compliance with financial and other requirements set by the Donors (USAid – OFDA – Food for Peace) and COOPI internal financial and administrative procedures.
Monitor cash flows and supervise petty cash handling.
Ensure proper administration for outstanding debtors and creditors, follow-up overdue and signal potential problems in timely manner.
Produce monthly cash and bank reconciliation statements.
Prepare monthly, quarterly and yearly projects' financial reports
Control and assure compliance of program expenditures with program budgets.
Prepare payment vouchers and verify supporting documents for project and administrative expenditure. Ensure classification of all financial information and documents in accordance with the projects and respective budget lines.
Ensure appropriate filing system of financial documentation is in place, accurate and updated.
Provide timely and systematic monitoring of program expenditures as well as timely budget program forecasts.
Prepare, on a monthly basis, financial reports and/or requests to be sent to COOPI Milan HQs.
Supervise and manage program staff: supervise preparation of contracts for personnel staff. Manage contracts of local and international staff and supervise administration staff.
Application of mechanisms relative to any on the job training of personnel working on the project.
Coordinate and supervise overall policy implementation for the human resources of Salima base, included Labour Law application, recruitment and that staff salaries are effectively paid to eligible staff and an audit trail of records is maintained.
Supervise preparation of lease contracts, contracts with suppliers and any other contract issued by the program. Ensure that contractual commitments are accurately tracked.
Supervise appropriateness and updating of all procurement documentation at the various steps of the procurement process. Ensure budget availability of expenditures and that appropriate authorizations are in place
Ensure that taxes are timely remitted to relevant authorities.
Bring-up date the stock inventory.
Cooperazione Internazionale Recruiting /Logistics Coordinator & Project Administrator
Qualifications and Cognate Experience:
A University Degree in Social Sciences, Business or Technical sciences.
A minimum of five years of relevant working experience.
Experience in emergency context or in a similar position and in managing USAid funded projects.
Experience in logistics, procurement and security matters is a strong advantage.
Previous work experience in the region is a plus.
Relevant Skills:
Demonstrated effective verbal and written communication, negotiation skills, multi-tasking and organizational skills.
Proven capacity to work in a team is essential. Experience in managing staff is an advantage.
Experience in liaising with governmental/local authorities, IOs and NGOs.
Demonstrated ability to work in stressful environments and under pressure.
Experience in working in conflict-prone environments a plus.
Fluency in English language.
Computer literate.
Other Coopi recruitment information here
Application Closing Date
30th October, 2017.
How to Apply
Interested and qualified candidates should:
Project Administrators assist with project management duties. They oversee and performing administrative functions concerned with a project.
Cooperazione Internazionale Recruiting /Logistics Coordinator & Project Administrator –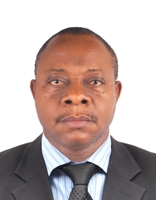 Founder/Managing Partner of Complete Full Marks Consultants Ltd. An Economist turned Chattered Accountant and Tax Practitioner with over 37 years of industrial experience.