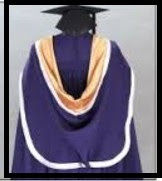 Federal University Lokoja – Recruiting Lecturer II
Federal University Lokoja – Recruiting Lecturer II – A lecturer is a person who gives lectures, especially as an occupation at a higher educational institution. Lecturer II by ranking takes after senior lecturers. Associated with this meaning are; lecturer plural, lecturer pronunciation,Nigerian meaning of lecturer, lecturer vs professor, definition of university lecturer, lecturer synonym,
lecturer meaning in Malayalam, lecturer vs instructor.
As a matter of fact, The Federal University Lokoja (FUL) is located in Lokoja. It was established in February 2011. It's about 160 Kilometres from Abuja the Nation's Capital. FUL is a conventional University that is striving to excel i
n
both Academic and Research activities in order to compete favourably with other Universities in the country.
Consequently, applications are invited from suitably qualified candidates in the following categories of lecturers.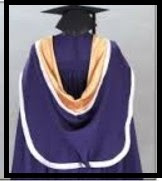 11 Lecturer II (CONUASS 3)
Lecturer II (Biological Science)
Lecturer II (Chemistry)
Lecturer II (Computer Science)
Lecturer II (Geology)
Lecturer II (Mathematical Sciences)
Lecturer II (Physics)
Lecturer II (Economics)
Lecturer II (English and Literary Studies)
Lecturer II (Geography)
Lecturer II (History and International Studies)
Lecturer II (Political Science)
Location: Lokoja, Kogi
Qualifications
Candidates should possess a Ph.D from a recognized University with at least three (3) years teaching experience in a University.
Such candidates should have earned a respectable first degree with a minimum of second class upper.
In addition, Candidates must also be specialists in core areas of departmental fields of study with evidence of scholarly publications in reputable academic journals, plus membership of relevant professional bodies.
Federal University Lokoja – Recruiting Lecturer II
Other Requirements:
All Candidates must possess NYSC Discharge Certificate or Exemption Certificate or Certificate of Exclusion where applicable
Candidates who are awaiting results need not apply;
Computer literacy is required for this position.
Conditions of Service
Salary, allowances and other conditions of service attached to this position is the same with the approved Salary Structure for Federal Universities in Nigeria.
Application Closing Date
11th September, 2017.
Method of Application
Interested and qualified candidates should forward Fifteen (15) copies each of the following documents below:
Typed applications
Detailed Curriculum Vitae
Copies of credentials
The Curriculum Vitae should, among other information include the following in this order:
Position applied for
Full Name (surname first in capital letters)
Place and Date of Birth
Nationality;
State of Origin & Local Government Area
Religion
Permanent Home Address
Present Postal Address/GSM Numbers/E-mail Address
Marital Status
Number and Ages of Children (if any)
Educational Institutions Attended with Dates
Academic Qualifications Obtained with Dates
Professional Qualifications Obtained with Dates
Working Experience including full details of former and present post(s)
Full details of teaching and research experience and service to the nation and immediate community where applicable;
List of Publications where applicable;
Honours, Awards and Distinctions;
Extra Curricular Activities;
Names and Addresses of three (3) Referees. (One of whom must be your current or immediate past employer).
Federal University Lokoja – Recruiting Lecturer II
Candidate's submissions should be forwarded in sealed envelope which should have the position applied for clearly indicated on its left-hand corner.
Candidates should also request their three (3) Referees to send reports on them, under confidential cover, directly to the Registrar of the University. The Referees should also be informed to indicate the names of their candidates and the positions and departments applied for, on the left hand corner of the envelopes in which the references are forwarded.
Applications and supporting documents must reach the Federal University Lokoja via the address below:
The Registrar,
Federal University Lokoja,
P.M.B. 1154,
Lokoja,
Kogi State.
Note: Only shortlisted candidates will be invited for interview.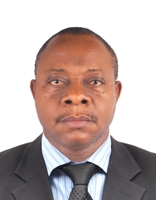 Founder/Managing Partner of Complete Full Marks Consultants Ltd. An Economist turned Chattered Accountant and Tax Practitioner with over 37 years of industrial experience.