Dragnet Solutions Recruiting Client Relationship Management Executive – Dragnet Solutions Limited is recruiting Client Relationship Management Executive for her client. Such a candidate must posses a Bachelor's degree from a reputable University with a minimum of four (4) years' working experience as a Client Relationship Officer/Client Account Officer with a Freight Forwarding and Transportation Company and should not be more than 28 years old.
Recruiting Firm:
Dragnet Solutions Limited – our client – a 3rd Party Logistics Service Provider of Shipment, Clearing & Freight Forwarding services is currently seeking to engage an experienced Client Relationship Management Executive. Such a candidate will be expected to manage and oversee all Corporate Client Relationship functions, Government Agency Relations, ensure total Customer satisfaction, loyalty and retention.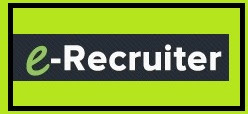 Dragnet Solutions Recruiting Client Relationship Management Executive
Core Responsibilities: He/she must:
Develop close relationships with customers, vendors and client managers
Grow the individual client business through continuous interaction and persuasion.
Serve as the escalation point on Customs related matters/queries and ensure prompt resolution.
General monitoring of clearing operations activities to ensure compliance with operational procedures.
Proffer solutions to escalated customer service issues.
Attend regular scheduled meetings with clients to discuss service improvement strategies & documentation of discussions.
Responsible for negotiation of suitable clearing rates with new clients
Ensure agreed rates, terms and credit days are maintained in clients transactions
Drawing up job specifications and allotment of responsibilities to staff of the department.
Develop new client relations team members to ensure easy integration.
Play an active role in developing new service plan to fit customer requirements.
Ensure documentary compliance of client import documents
Ensure that required amendments to documents are relayed to the right quarters.
Monitor client satisfaction through customer experience measurement
Updating clients on status as well as delivery schedule of shipment
Conduct relevant benchmarking and analysis to identify opportunities for business improvement
Monitor service performance of vendors and third parties to improve service levels
Following up and ensuring delivery to client's warehouse or factory without delay or hindrances.
Executing vendor-efficiency customer surveys and analyzing results.
Any other task that may be assigned to you
 Relationship Management Executive
SKILLS REQUIREMENTS
Clear Verbal and written Communication
Knowledge (of the company, its services and activities)
Knowledge of the clients – products, people, and needs
Time Management Skills
Management of Personal Emotions
Situation Evaluation and Analysis
The Ability to Listen Closely to Customers
Good computer skills
Critical thinking skills
Persuasion skills
Ability to handle surprises and manage situations calmly
Salary Range:
Salary expectations are from N100,000- N120,000 per month.
Location: Lagos
Method of application:
Dragnet Relationship Management Executive
Keep in touch with this website for your recruitment. scholarship, and business information.
Share with others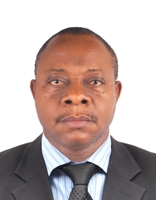 Founder/Managing Partner of Complete Full Marks Consultants Ltd. An Economist turned Chattered Accountant and Tax Practitioner with over 37 years of industrial experience.