List of 2022 Nigerian Army Recruitment Centres & Screening Guides  – Closely related are; Nigerian army recruitment form 2021/2022 ,Nigerian army recruitment portal, recruitment army mil ng, Nigeria navy form 2021/2022 , Nigerian army recruitment past questions,  Nigerian army recruitment form closing date, and Nigerian air-force recruitment form 2021/2022 .
I'm pleased to inform you that The Nigerian Army 77 Regular Recruit Intake portal (77RRI Recruitment) for both trades, non-tradesmen and women has opened since 29th December, 2022 . Therefore, the online application is ongoing and will close on the 9th of February, 2022 .

List of 2022 Nigerian Army Recruitment Centres & Screening Guides
NATIONWIDE PRE-EXAMINATION CENTRES
Here are the Nigerian Army 77 RRI Pre-Screening Examination Centres nationwide:
1 Abia Ibeku High School Umuahia
2 Adamawa Command Secondary School Gibson Jallo Cantonment, 23 Bde, Yola
3 Akwa Ibom Christ the King College Uyo
4 Anambra Igwebuike Grammar School Awka
5 Bauchi Government Day Secondary School Shadawanka Barracks, Bauchi
6 Bayelsa Bishop Dimi Grammar School Yenegoa
7 Benue 1 Command Day Secondary School NASME, Makurdi
8 Benue 2 72 SF BN NASME, Makurdi
9 Borno Command Day Secondary School Maimalari Cantonment, 21 Bde, Maiduguri
10 Cross River 1 Command Children School 13 Bde, Calabar
11 Cross River 2 Godwin Alli Cantonment 13 Bde, Ogoja
12 Delta West End Mixed Secondary School 4 Bde, Asaba
13 Ebonyi Command Children School Abakaliki
14 Edo 1 Army Children School Isior Barracks NASST, Benin City
15 Edo 2 NASEME Nichoho Barracks NASME, Auchi
16 Ekiti Christ School Ado Ekiti
17 Enugu Command Day Secondary School Abakpa Barracks, Enugu
18 FCT 1 Command Day Secondary School Lungi Barracks, Abuja
19 FCT 2  – Not stated yet
20 Gombe Government Secondary School Gombe 301 (GS) Arty Regt
21 Imo Command Children School Obinze Barracks, Owerri
22 Jigawa Jigawa State Polytechnic Dutse
23 Kaduna 1 Command Children School Ribadu Cantonment, Kaduna
24 Kaduna 2 Command Children School Dantunku, Waff Road, Kaduna
25 Kaduna 3 Nigerian Army Sch of Military Police Basawa Barrack, Zaria
26 Kano Command Children School Bukavu Barracks, 3 Bde, Kano
27 Katsina Natsinta Day Secondary School 35 Bn, Katsina
28 Kebbi Nagari College Birnin Kebbi
29 Kogi 1 Command Children School Maigumeri Barracks, HQ CAR, Lokoja
30 Kogi 2 Kogi State University Ayangba
31 Kwara Command Children School Sobi Barracks, Ilorin
32 Lagos 1 Command Day Secondary School Ikeja Cantonment, Lagos
33 Lagos 2 Ojo Cantonment Ojo, Lagos
34 Nassarawa Government Secondary School Lafia
35 Niger Command Children School 31 FAB, Minna
36 Ogun Army Children School Alamala Barracks, Abeokuta
37 Ondo Army Children School Owena Barracks, Akure
38 Osun Osogbo Grammar School Osogbo
39 Oyo Command Day Seconday School Ibadan
40 Plateau Command Children School Maxwell Khobe Cantonment, Jos
41 Rivers Command Children School Isaac Boro Barracks, 2 Bde, Port Harcourt
42 Sokoto Command Children School Giginya Barracks, 1 Bde, Sokoto
43 Taraba Government Teachers College Jalingo
44 Yobe Government Day Secondary School Damaturu
45 Zamfara Gusau Secondary School Gusau 1 BAD, Gusau
List of 2022 Nigerian Army Recruitment Centres & Screening Guides
Screening Guides:
These guides are to help you during this recruitment exercise.
If you are Successful in the Pre-Screening Examination you will attend similar screening at the Zonal Screening Centres in your states of origin.
Only the shortlisted candidates will attend the  Pre-Screening Examination to be written by candidates.
Eligibility and  shortlist of candidates will be  based on general suitability criteria for service in the Nigerian Army.
List of candidates shortlisted for the Pre-Screening Examination will be published on this website. You  are advised to check this website from time to time  to confirm you are  shortlisted.
Pre-Screening Examination will hold on  nationwide in the centres published above.
If you are Shortlisted you  are to attend the Pre-Screening Examination at the centre you had chosen when completing the application form.
If you participated in the Pre-Screening Examination  you are advised to always check this website  for the list of successful candidates for the Zonal Screening Exercise.
The Zonal Screening Exercise will hold at the designated Zonal Centres at a date which this website will inform you.
Note that the Zonal Screening will be held at the Army Zonal Screening Centres for your respective states of origin.
Candidates selected at the Zonal Screening Exercise will commence training at The Nigerian Army Training , Zaria, immediately.
Application Closing Date
9th February, 2022 .
To get more information on 2022 Nigerian Army recruitment click any of the following:
List of 2022 Nigerian Army Recruitment Centres & Screening Guides
For Further Updates:
This website will continue to give you regular and current updates on the Nigerian Army recruitment exercise 2022. I advise you visit this site regularly for your updates.
If you send in your comments through our comment box or your e-mail through our follow by email platform on this page, or click our Facebook tab to like us, you will be reached.
To reach your contacts share this post by clicking the social media buttons below.
Partner with us by referrals on commission basis – preparation of business plans, accounting and auditing jobs, tax management matters, registration of companies and obtaining mining licences. Contact us +234 8034347851 or email cfmclimited@gmail.com. Click here for more business information.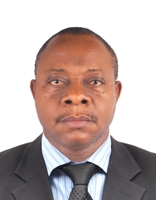 Founder/Managing Partner of Complete Full Marks Consultants Ltd. An Economist turned Chattered Accountant and Tax Practitioner with over 37 years of industrial experience.