Charcoal Retail Business a Panacea to Poverty in Nigeria – With serious economic burden over what I see in the communities around me, I write this article. Whenever I visit places like Mararaba a Nasarawa state town near Abuja, Tudun Wada in Zaria, Rigia  and Angwan Rogo areas in Sokoto town, Kakuri in Kaduna town, Bayan Geri in Bauchi town,  and Aba town in particular during rainy reasons, the urge to put down like this what I think about these places continue to come up.
In all these places, I see people who need to be exposed to what I'm writing about now. In those areas I see rural population that need this business idea. I also see market (large population) that will propel this business. Finally, I see Charcoal Retail Business as a Panacea to poverty in those places in Nigeria.
In this article, I intend to highlight to you series of business opportunities associated with charcoal around you. By the time you get at related matters like charcoal production in Nigeria, sources of charcoal in Nigeria, business opportunities in charcoal, how to make over N50,000 monthly from selling charcoal you will agree with me that Charcoal Retail Business is really  a Panacea to poverty in Nigeria.
Charcoal Retail Business a Panacea to Poverty in Nigeria
My earlier write-up was titled,
Charcoal and Firewood Made It
. That was about 13 months ago when both kerosene and cooking gas went out of the reach of the common man during Christmas time. Other colleagues have written on Charcoal Business in Nigeria – Another Source of Money, How To Start A Lucrative Charcoal Export Business In Nigeria, charcoal locations in Nigeria, how much is a bag of charcoal in Lagos and international price of charcoal.
Leveraging on that my first article, I would ask, has the price and availability of Kerosene and cooking gas improved since then? This is why I want us to look the Charcoal way now. Many who got this idea have made their hundreds of thousands of Naira on this business. I know of a family in Nyanya, Abuja market, who is doing well on this. Two months ago one of my readers who read my first article called to thank me on that article and demanded to know where he can get supplies and where to locate his charcoal  business around Gwarimpa in Abuja. I was happy to help him with the information on my disposal because of my belief in Charcoal Retail Business a Panacea to Poverty in Nigeria

Charcoal Retail Business a Panacea to Poverty in Nigeria
After this sensitisation article on this topic I will write a free business plan for you on this topic so that you can start up very well.
Let me brief you now on some of things you should know about charcoal.
The Product
First of all, What is Charcoal?
Charcoal Retail Business a Panacea to Poverty in Nigeria . Charcoal is a left-over or residue of a chemical reaction on animal and vegetable substances. The result of this process is a light-weight, black residue, consisting of carbon and ash. Traditionally it is a process of removing water and other volatile constituents from these substances (especially Wood). Charcoal is therefore usually produced by slowly heating of wood or other substances in the absence of oxygen.
I know you make charcosl in your house when you use firewood to cook. That is not exactly the type of charcoal we are tlking about here. We are tlking about  a better one produced by some indusrial and scientific methods.
Charcoal Retail Business a Panacea to Poverty in Nigeria
The Supply Chain
Secondly, What are the sources of charcoal in Nigeria?
For those who are distributors or wholesalers in charcoal, supplies a majorly from Kaduna, Jos, Minna, Egbe, Jebba, Oyo,Abaji, Kogi and Enugu states, and other parts of Nigeria. Now take a good step further to ask around you where charcoal can be sourced in large quantity.
There must be somewhere around you. I used to see some piled up bags along port Harcourt Aba road. Remember, Charcoal Retail Business a Panacea to Poverty in Nigeria
The Market:
Again, What is charcoal market like? 
Belief me there is good market for charcoal all over Nigeria now. Have you forgotten that a litre of kerosene is still above N200.00 and that 12kg cooking gas is still between N4,500 and N5,000.00. So, what do you think is the alternative? Have you also forgotten that the rainy season will soon be around, and the prices of  all cooking materials like firewood, kerosene and cooking gas will go up due to non-availability?
Charcoal is used in Nigeria, that is , around your households by:
Households
Restaurants and Bars
Fast food joints
Road side food vendors,
Bakeries
And other uses.
In addition, what do you think is the place of charcoal business in today's modern economy?
Charcoal  business is now a good business and a good source of income
Trading in charcoal eradicates  poverty
Is a great relief to the families
Charcoal is an industrial energy
Charcoal is used to maintain room temperature during the winter.
Charcoal as an export item earns foreign  exchange for individual and for the nation.
Please add others.
Charcoal Retail Business a Panacea to Poverty in Nigeria
Marketing:
Charcoal Retail Business a Panacea to Poverty in Nigeria. I have just listed above the uses of charcoal and in fact its place in the modern economy; those are also your target market. Are they not around you? At the first paragraph of this article I mentioned some known locations with good population/market for this retail business.
My dear , look for a good location and start off immediately. There are big dealers on the product around you too, just find out. Or let me know, and we will find them for you.
You can also sale by the use of cat, pushing your wares around and closer to the users.
Can you categorise your customers, that is what we call market sementation. Work out the categories of users, and how to reach them, and if possible with price differentials.
Charcoal Retail Business a Panacea to Poverty in Nigeria
The Capital Outlay:
I know that I'm talking to charcoal  retailers/business men and women. My survey has shown that you can buy a bag of charcoal from a dealer at N1,300. Before this time it was far below this. Now think of how many bags you can start with. Add 25% of it for your logistics.
For example, if you start with 5 bags, that will be N6,500 + 25% (N1,625) making a total of N8,125.00 capital required. The only fixed asset you need  here is one cat or wheel barrow. If you don't have the money now you can go ahead and buy later.
Charcoal Retail Business a Panacea to Poverty in Nigeria
The Viability Analysis:
A measure of charcoal goes for N100.00, and there are about 20 of this measure in that bag of charcoal. And that means, you buy N1,300 and sale N2,000.00 making an average of N700.00 per bag – that is 53.8% mark-up and 35% gross margin. Good business, isn't it?
Using a good marketing strategy you can sell more than two backs daily, that means you could be making about ( N1400.00 x 30 days) N42,000 monthly. Again let's allow 20% of this to be for your logistics, that leaves you with a balance of N33,600.00 net every month.
Using another senerio, there are two types of charcoal, the hard one and the soft one. The hard one does not catch up fire easily, but the soft one does. So you must mixt them up. A bag of the hard one and two bags of the soft one. That will give you a total of N3,900.00 to start.
Let me ask you, do you see how little you can start?  Do you see that if you can raise N10,000 for this business, you are starting big.
Charcoal Retail Business a Panacea to Poverty in Nigeria
I Need Your Help Here:
I think I'm happy now. But then I will be happier if you the reader will help me escalate this information. Most people I have in mind in writing this don't have access to internet facilities, you know the type of phone they use.
There are a lot to learn free of charge from this site. Ensure you come in here always to get what you want. You can come in directly through www.cpmpletefmc.com. And when you get it, share to reach others, that's all I demand from you.
Thanks for finding time  reading this article.
Charcoal Retail Business a Panacea to Poverty in Nigeria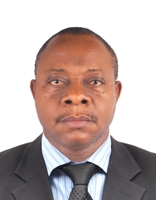 Founder/Managing Partner of Complete Full Marks Consultants Ltd. An Economist turned Chattered Accountant and Tax Practitioner with over 37 years of industrial experience.