How you can be a Ginger farmers Rep in Nigeria – Ginger Farm produce wholesale and distributive sales representatives requires knowledge  about ginger producing states in Nigeria, ginger market in Nigeria, current price of ginger in Nigeria, ginger farming in Nigeria, ginger buyers in Nigeria, ginger export price in relation to  price of ginger in international market and finally cost and return analysis of ginger production in Nigeria. How you can be a Ginger farmers Rep in Nigeria is all about these.
Your Information Need:
How you can be a Ginger farmers Rep in Nigeria. These are all the information we will supply you, if you decide today to be a ginger farmer representative from any part of Nigeria. Complete Full Marks Consultants Limited is a firm of chartered accountants, auditors, taxation and business consultants registered and based in Nigeria. We market  business information for and to businesses in Nigeria.
As a matter of fact, no matter your business, we will get you the information you need. Contact us for your Capital Expenditure (CAPEX) information needs, feasibility studies/analysis, preparation of your business plan, business concept notes, and business start-up processes information.
As professionals we assure you the provision of every information you require to kick-off your ginger farmers rep business – produce sourcing, marketing, national and international connections –  the entire value chain information.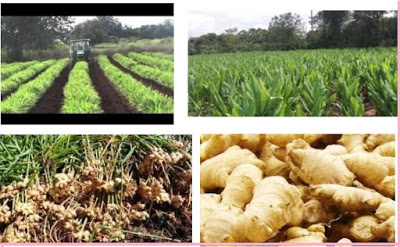 How you can be a Ginger farmers Rep in Nigeria
Product description
How you can be a Ginger farmers Rep in Nigeria. Ginger  is cultivated in the tropics and the main producing countries are China, India, Nigeria and Peru. Ginger has high medicinal and food value, and it's cultivated in large quantities by many farmers in Nigeria especially in the northern part.
Consequently, Ginger oil extract is used as raw material in the pharmaceutical industry, foods and confectioneries by companies in America, Canada, Japan, Morocco  and some countries in Europe and these constitute the major importers of Ginger.  The part of the local value chain is what you will be part of.
Value chain is the full interlink of activities which a firm undertakes for its activities. It includes  the design, production, marketing and distribution activities. This covers supply side and demand sides of the operations.
The value chain analysis is an analytical too that businesses employ to gain an advantage over their competition.
It helps businesses recognize ways they can reduce cost, optimize effort, eliminate waste and increase profitability. It enables firms find out where their best values lies with customers, and work to  expand or improve such values which will always  result into either cost savings or enhanced production.
How you can be a Ginger farmers Rep in Nigeria
Check out the following:
TWO MAJOR ASPECTS OF YOUR BUSINESS:
These are:
(1) Your Target Farmers/Sources:
Your target sources include –
Local farmers,
Farmer's co-operatives
Community Heads
Local Area councils/Government reps.
Market Associations
Key players in the distributive business
Collaborators, and
Others
 (2)Your Target Marke
Other market dealers,
Exporters,
Warehouses
Other Farmers reps
Ginger oil producers
Local food/drink producers,
Pharmaceutical companies, and
Others
How you can be a Ginger farmers Rep in Nigeria
NOTES ON  -How you can be a Ginger farmers Rep in Nigeria:
(1) The price of Ginger in the local market vary from time to time. 
You can get it cheaper if you deal with us. As at today a bag of  dried ginger goes for about $120.00 per bag and sells internationally for $240.00 per bag. A ton is 1,000 kg. Therefore if your bag is 40kg you will need 25 of them to make a ton, so you buy 25 bags at $3,000 and sell at $6000 or more internationally. The idea here is that you have to watch these prices to determine how you buy and sell especially to other collaborators.
On fresh ginger you buy a bag at (N19,500), $64.00 and sell at $200.00 per bag. A ton is $64.00 x 25 = $1,600.00 buying and $200.00 x 25 bags/ton = $5,000.00. You can calculate the profit making provisions for your OPEX and then determine how much you sell locally to your clients/agents and other dealers.
The exchange rate used here is N306.00: $1.00
(2) I believe dealing on Ginger root and Ginger oil from Nigeria is a profitable business. You can start off today. At least contacting us for initial discussions.
(3) You Need us for the following on:
How to Contact other local  buyers of Nigerian Ginger.
How to get them to sign deal/contract with you.
Where to source for cheap Ginger in Nigeria.
How to contact other  local exporters in Nigeria – you need to build collaboration.
How to make money from ginger deal/brokerage business right in your room without capital.
Method of payment acceptable by all business.
Farmer Reps./Deal business documentation.
These and many more information we will supply you as soon as you make contacts to negotiate with us.
Immediate Actions Required of You:
We can't finish this matter on this page. We need to talk. This is because  what is important is putting them into action. Complete Full Marks Consultants Limited will help you with every information you need on ginger business. We will connect you to the sources of ginger in Nigeria.
Call us on +234 8034347851 or email cfmclimited@gmail.com for further information and to negotiate for our services. You will have every information at a minimal cost.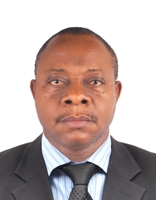 Founder/Managing Partner of Complete Full Marks Consultants Ltd. An Economist turned Chattered Accountant and Tax Practitioner with over 37 years of industrial experience.