This is How To Start Mining Business In Nigeria – Nigeria's solid mineral resources are so many. They include tin, iron ore, coal, limestone, niobium, lead, zinc, gold, talc, rock salt, gypsum, bitumen, gemstones, kaolin, tantalite, columbite  and uranium. In general, there are about 150 different types of solid mineral resources untapped in Nigeria.
How to start mining business in Nigeria – This requires mining business plan, documentations at the mining cadastre office, mining business proposal and mining related business ideas. The information about all these in this post will aid you start your own mining business in Nigeria.
Consequently, if you are interested in starting a mining business in Nigeria, this post if for you. Get also to know what and what we can offer you to starting your mining business in Nigeria. I'm sure you will be needing certain information from us.
HOW TO START MINING BUSINESS IN NIGERIA
These may be the steps you require to start-up:
First of all, decide which of the following licence operations you would need.
As a matter of fact, one peculiar thing to note here is that Small Scale Mining Lease is reserved for Nigerian citizens only. Quarry/sand excavating business pays.
The next thing,  is to deal with the cadastre office requirements.
The Nigeria mining cadastre office is the office that manages mining activities in Nigeria. You will need information about it, how it operates and what it offers. On this you will need to know about Ministry of mining, Nigeria, the mining industry in Nigeria and perhaps the list of mining companies in Nigeria.Visit mining cadatre office in Nigeria: miningcadastre.gov.ng/
Thirdly, you have to incorporate a private limited liability company to handle this business.
With the exception of the Small Scale mining  business reserved for Nigerian citizens, all others require an incorporated entity to operate.
Check out this
.
If you contact us, we will incorporate your business for you and you will have your incorporation certificate in 7 days.
The fourth step  is the Reconnaissance permit.
This permit allow you to carry out necessary research and surveys about the availability of the required mineral in a stated area.
I think at this point, the next thing should be for you to draw your business plan
, if you have not done that before now.
This must be very elaborate as you know that solid mineral mining is a highly capital intensive  and risky business. It also requires specially trained personnel.
Your business plan should be able to evaluate every part of the business. Your capital requirement is very essential.
Your
CAPEX
(capital expenditure) must be separated from the
OPEX
– the operating expenses. Your working capital requirement must be provided for. The feasibility analysis is very necessary.
HOW TO START MINING BUSINESS IN NIGERIA
Other aspect  of the business that must not be neglected in the business plan are costs that are represented by
:
Haulage and Logistics services required
Safety Consultants Services:
 Equipment Sales and cost
Equipment leasing services
And, Equipment Servicing and availability
Waste Management requirements/site closure
Mining Legal Services – all relevant part of the mining Act.
Mining Consulting – professional services
 Then, Mining Recruitment Agency – all types of recruitment.

See how local indigens, excavate the ground looking for the GOLD. If you start a mechanised mining company you will do better.
HOW TO START MINING BUSINESS IN NIGERIA
What Next?
How to start a  Mining Business in Nigeria. Going through this post will reveal your information need and activities on this business.
Complete Full Marks Consultant Limited
, as a firm of chartered accountants, auditors, taxation and business consultants, among other services supply business information to business outfits. Part of our business is to set up your business for you, from A to Z.
Therefore, we will do all your start-up processes including your business registration, business plan and tax registrations.
Finally, Call us on +234 8034347851 or email cfmclimited@gmail.com explaining what information you need or what aspect of the business start-up processes that you will like us to handle for you. It's our duty to satisfy you.
 START MINING BUSINESS IN NIGERIA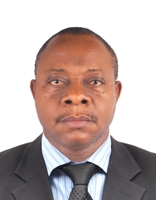 Founder/Managing Partner of Complete Full Marks Consultants Ltd. An Economist turned Chattered Accountant and Tax Practitioner with over 37 years of industrial experience.