How do I get a Mining Lease in Nigeria? This actually means, how to start mining business in Nigeria, getting a mining license in Nigeria, ministry  in-charge of mining  in Nigeria, and the duties of Nigeria mining cadastre office – www.miningcadastre.gov.ng. Get a mining lease today.
If you are interested in mining in Nigeria this article is for you. In this article I will let you know how to get a Mining Lease in Nigeria. Just read on.
 In the first place I will like you to know about the activities of the Mining Cadastre office that is located in Abuja. It's this office you need most in this business.

How do I get a Mining Lease in Nigeria?
The Nigeria Mining Cadastre Office:
The Nigeria Mining Cadastre Office was established in 2007. The Nigerian Minerals and Mining Act, 2007 saddles it  with the responsibility of Administration and Management of Mineral Titles in Nigeria in accordance with section 5 (1) of this Act. The Mining Cadastre Office shall in addition to any other functions prescribed by or under the Nigerian Minerals and Mining Act, 2007, perform the following:
(a). "Consider applications for mineral titles and permits, issue, suspend and upon written approval of the Minister, revoke any mineral title."
(b). "Receive and dispose of applications for the transfer, renewal, modification, relinquishment of mineral titles or extension of areas."
(c). "Maintain a chronological record of all applications for mineral titles in a Priority Register which is to be specifically used to ascertain the priority and registration of applications for exclusive rights or free areas."
(d). "Maintain a general register which is to be used for all other types of applications where registration of the priority is not required."
(e)." Undertake such other activities reasonably necessary for the purpose of carrying out its duties and responsibilities under the provisions of the Nigerian Minerals and Mining Act. 2007 and the Nigerian Minerals and Mining Regulations, 2011."
Every activity of the Mining Cadastre office is dependent on these provisions. Let's go ahead to consider matters relating to Mining Lease.
Mining Cadatre Office:
Head Quarters: No 37 Lobito Crescent; Off Ademola Adetokunbo, Wuse II, Abuja Nigeria; Also @ Plot3162B, IBB Way, Maitama, Abuja
City/Town: Wuse
State: Abuja
L.G.A: Municipal
Location Phone:
Main Contact..
Telephone: +234 (0)816-410-1937
Website/URL Address: http://www.miningcadastre.gov.ng
How do I get a Mining Lease in Nigeria?
You may Want one of the following Titles:
In relation to section 46 of the Nigerian Minerals and Mining Act, 2007 and the Nigerian Minerals and Mining Regulations, 2011, you may need to operate  with one of these titles.
 Reconnaissance Permit
 Exploration Licence
Small Scale Mining Lease
Mining Lease
Quarry Lease
Water Use Permit
In this article the 'licence' of our interest is the Mining lease. Therefore, the next question is;
 How do  I Obtain a Mining Lease In Nigeria?
How do I get a Mining Lease in Nigeria?
Process Options:
There are two options available to a company or an individual to enter into mining industry in Nigeria.
Through the acquisition of an existing mining property from the original owner. Approval for this transfer  must be obtained from the Ministry of Solid Minerals Development .
By obtaining by application, either a Prospecting Right (PR), an Exclusive Prospecting License (EPL), or a Special Exclusive Prospecting License (SEPL), the application should state financial and technical capability qualifying the applicant for entry into the mining sector.
The Mining Lease:
Section 50, 65 and 66 of the Nigeria Minerals and Mining Act, 2007 and the Nigerian Minerals and Mining Regulations, 2011 states:  "The Mining Cadastre Office, on receipt of a valid application, shall grant and issue a Mining Lease within 45 days of the application. The duration of a Mining Lease is 25 years, renewable every 24 years, provided that the holder has complied with minimum work programme and all other legal and regulatory requirements. The lease area shall be determined in relation to the ore body as defined in the feasibility study, in addition to an area reasonably required for the working of the deposit, not exceeding 50Km2 i.e. 250 CUs.''
What Are The  Requirements For Application For Mining Lease?
How do I get a Mining Lease in Nigeria?
Who Should apply?
The Act stipulates that:
It must be a body corporate duly incorporated under the Company and Allied Matters Act., who has demonstrated that a commercial quantity of Mineral Resources exists in the area in respect of which the application is made.
This means that individuals are not entitled to this lease.
Other conditions are:
 (a) Pre – grant conditions:
Duly completed application forms
Pre-Feasibility Report (with COMEG seal and signature)
Prospecting plan / reserve estimation
Extant Exploration licence
Evidence of financial capability
Evidence of technical l competence
Irrevocable consent from land owner(s)/land occupier(s).
Attestation of non conviction of criminal offences under the Act.
Evidence of payment of processing fee
Certified true copy of certificate of incorporation.
Mineral(s) to be exploited (section 64)
Area specified to be surveyed in accordance with provisions of Survey Co-ordination Act (section 79). (Survey plan to be submitted)
 Notice to land owner(s) (private or state land) with a response on rate to be paid, (section 102).
Watch through this list before you continue.  It looks technical, but is attainable. Others have been getting their mining leases, you can do so too. If you need help
click here
for necessary help.
How do I get a Mining Lease in Nigeria?
(b)Post-grant/ Pre-Development conditions:
 Environmental Impact Assessment (EIA) – (section 119)
Community Development Agreement (CDA) – (section 116) A copy to be Submitted to MCO and all relevant departments in the Ministry
Compensation for the affected communities and other effects. -(section 107)
Mine Closure plan/Rehabilitation plan – (section 61)
Reports from state bodies/ MIREMCO
Application Procedure:
Obtain application form from Mining Cadastre office or download from their website
Submit completed application form – 3 copies – along with the required documents and processing fees to MCO
The submitted form will get an identification  code, with date and time of submition  for priority purpose.
Amendments on the form must be completed within 5 working days, otherwise it will be rejected and fees paid forfeited.
After registration, the MCO will plot the perimeter on the cadastral map
If approved, the applicant will have 30 days to pay the Annual Service Fees and collect the licence
Incomplete/wrongly completed applications shall be rejected and fees paid forfeited.
These are procedure matters and must be followed. Ensure you meet up with the requirement. A
consultant can help
you do all these.
How do I get a Mining Lease in Nigeria?
Prohibitions:
A mining lease will not be granted in respect of any area within an Exploration Licence Area or Small Scale Mining lease, except to the holder of the Exploratory licence  or Small Scale mining licence.
Important Notices:
1. All Fees and Payments must be by Certified Bank Draft(s) to the Mining Cadastre Office (MCO) and non refundable.
2. The Assignment/Transfer fees shall not be less than the processing fee.
3. The fees are subject to review
How do I get a Mining Lease in Nigeria?
I know you enjoyed this exposure. I have  deliberately made it elaborate for your better understanding. If you still have challenges please do not hesitate to
contact
me. In fact I will help you process your
licence
, just let me know.
It will do you a great good if you keep in touch with this website for your regular business tips. I will handle all the mining licences/permits/leases one after the other. Therefore follow us on our Facebook and tweeter handle. If you send in your comments or questions you will be answered. Fill in our contact us by email platform for your business tips updates.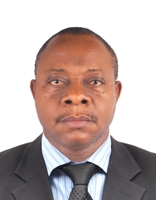 Founder/Managing Partner of Complete Full Marks Consultants Ltd. An Economist turned Chattered Accountant and Tax Practitioner with over 37 years of industrial experience.