Simple Business Plan for Fairly Used (Tokunbo) Electronic Gadget in Nigeria – This business plan concerns fairly used video camera in Nigeria, fairly used Nikon camera, fairly used canon camera, buy used phones from china, used video camera for sale in Nigeria, Buy or sell used Cameras & accessories for sale in Nigeria, Cheap Laptops in Nigeria (Prices and Sales), tokunbo laptops in Nigeria, fairly used plasma TV for sale in Nigeria and used home appliances for sale in Nigeria – DVD players, Video Players and  all types of electronic devices and components.
As a matter of fact, imported Fairly Used Products are called Tokumbo Products, or second hands good, and others call them Okirika or Gwonjo. I understand that many of you enter into this business without adequate plan and preparation. That is what that has motivated me into writing this business plan.
Incidentally, this business plan is for those of you who trade on these products. My research has shown that there are two types of you. The first are those who have some money on hand to do the business, and want a business plan to fit into the amount of capital on hand. The next are those of you who wants to know how much you need to do the business so that you will know how much to look for. I will try my best to address these two situations.
For such businesses as these, you do not need an elaborate business plan. But you need to put something down as a guide while doing the business. A five page or seven page business plan will do.
Simple Business Plan for Fairly Used (Tokunbo) Electronic Gadgets in Nigeria
YOUR PERSONAL HOMEWORK
Before you start your business plan, you need to do some homework.
1. You need to plan for the two aspects of the business expenses usually involved in any business. These are your capital expenditure (CAPEX) and operating expenditure (OPEX).
2. The product – Determine what the products should be. Do some survey about the market. Think about the marketing strategies.
3. Do some feasibility/Financial Estimates about, the expected Turnover (revenue) for the period covered by the plan. As a small business, one year business plan could do, but it's better you envision what the business will be like in two years or three. Do also estimates about the cost of sales, that is, the cost of purchases and their carriages that will give rise to the turnover you have estimated already. Get a Simple Business Plan for Fairly Used (Tokunbo) Electronic Gadgets in Nigeria
4. With all you have in points 1 and 3 above, work out a little breakeven analysis.  This to equate your cost with your revenue. Where your cost = revenue is the breakeven point. At any point here where you cost > revenue, the business would not show any good sing to continue in it. But at any time where your cost < revenue or revenue > cost, then you know that the business will be profitable.
5. Do a small Income Statement as an appraisal of the business. A 20% to 30% gross margin is very good, while 10% to 15% net profit margin is also good. With these you can now plan to eliminate wastes and take other measures to improve your turnover and your returns.
Simple Business Plan for Fairly Used (Tokunbo) Electronic Gadgets in Nigeria
THE EXECUTIVE SUMMARY
Okirika Enterprises is a business enterprise registered in Nigeria to deal on second hand/fairly used/tokumbo electronics. This Okirika Enterprises started trading on 1st January 2018.
It has a registered office at No. 2, All Wears Street, Boundary Town Market.
The owner of the business is Mr. John John. Mr. John John has been a trader of long year standing. I was trading on Kitchen Utensil Tokumbo products before switching over to tokumbo electronics in January 2018.
My goal is to build a large  tokumbo electronic shop which will attract about 60% of the buyers who come to the market. Hoping with this that I will be able to get up to 30% of the market share.
I'm putting up this business plan to be able to get an overview of what the business is like, the product, market, marketing strategies, turnovers and  the level of profit/returns expected from now till the next three years.
The business shows a capital requirement of five hundred thousand Naira. OR the business is planned to fit into the five hundred thousand Naira cash that I have on hand now.
The business plan shows a turnover of three million Naira in the first year, four million five hundred Naira in the second year and six million in the third year.
Simple Business Plan for Fairly Used (Tokunbo) Electronic Gadgets in Nigeria
CAPITAL REQUIREMENT
This business is predicated on the sum of five hundred thousand Naira on hand now. This amount is realised from my savings from the abandoned Tokumbo Kitchen Utensil business.
THE PRODUCT:
The product to deal in,  is a variety of fairly used electronics. These goods are imported but our sourced from Apapa Wharf, Lagos Nigeria.
(1) DVD-Video and DVD-Audio of high technical standards.
Proces range from N18,000.00 to N35,000.00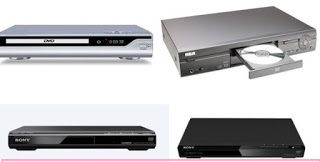 (2)Home Theater Systems A/V Accessories, Amazon's Choice TV, Value TV, High performance TV and Premium TV.
Prices range from N60,000.00 to N120,000.00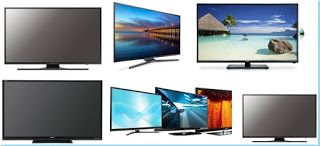 (3) Digital cameras from Canon, Nikon, Sony & more.
Prices range from N30,000 to N250,000.00

Simple Business Plan for Fairly Used (Tokunbo) Electronic Gadgets in Nigeria
MARKETING STRATEGIES:
I am going to use the following strategies in marketing the goods.
Open display in my shop
Personal deliveries to customers
Printing of marketing fliers for publicity
Contracting www.compltefmc to place advert on the website
Use of social media to reach all in my contact list
Attendance of market exhibitions
And others.
FEASIBILITY /FINANCIAL ESTIMATES
DESCRIPTION

YEAR
1

YEAR
2

YEAR3

TURNOVER

3,000.000

4,400,000

6,000,000

COST
OF SALES

1,800,000

2,600,000

3,200,000

GROSS
PROFIT

1,200,000

1,800.000

2,800,000

EXPENSES

   600,000

   900,000

1,300,000

NET
PROFIT

    600,000

    900,000

1,500,000
Simple Business Plan for Fairly Used (Tokunbo) Electronic Gadgets in Nigeria
EXPLANATORY NOTES:
You have to show breakdown of how you generated the turnover. That should be able to show the number of items sold and at what prices, to give the total turnover.
You will do the same for the cost of sales indicting number of items bought and at what prices and how much it cost to carry them down to the business premises.
You will also need to show how you arrived at the operating expenese
FOR FURTHER INFORMATION:
Complete Full Marks Consultants Limited is a firm of chartered accountants, auditors, taxation and management consultants. We carry out accounting, financial and other business related services. No matter your business, we have information about it, if you need our help.  Get a Simple Business Plan for Fairly Used (Tokunbo) Electronic Gadgets in Nigeria from us.
SCHEDULE OF BUSINESS PLAN CHARGES

S/NO.

NATURE

RANGE
OF CHARGE IN NAIRA

1

ELABORATE
BUSINESS PLAN

150,000.00
AND ABOVE   AND UPTO 500,000.00

2

SEMI
– ELABORATE

80,000
TO 150,000

3

MEDIUM
SIZE – UPTO 4O PAGES

60,000
TO  80,000

4

AVERAGE   – UPTO 30 PAGES

40,000
TO 60,000

5

STANDARD
– UPTO 20 PAGES

30,000
TO 40,000

6

SMALL
– BETWEEN 5 TO 10 PAGES

25,000
AND ABOVE
Payment Plan:
60% of the fee is paid before assignment commencement, 20%
after the first analysis preview, and the last 20% before final copy is handed
over to client. Payments are made through – Complete Full Marks Consultants
Limited, GTB Current  A/C No.  0260563155
 We promise to give you
the best services.
For you to do a better Business Plan like this Simple Business Plan for Fairly Used (Tokunbo) Electronic Gadgets in Nigeria,  you may need research materials, breakeven analysis, product information, marketing information, other financial analysis, and other business plan assumptions, contact us via cfmclimited@gmail.com or +234 8034347851.
Get more information here.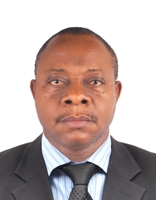 Founder/Managing Partner of Complete Full Marks Consultants Ltd. An Economist turned Chattered Accountant and Tax Practitioner with over 37 years of industrial experience.