SWOT Analysis for Airline Business Plan in Nigeria
SWOT Analysis for Airline Business Plan in Nigeria – This is SWOT analysis template for Start-ups and On-going Airline Business Plan in Nigeria. Your question could be: what is SWOT analysis and its purpose in Airline business strategic planning?  To answer that, SWOT analysis is the assessment of a company's internal strengths or weaknesses and the external situational factors as opportunities or threats. Therefore, the purpose of a Strengths, Weaknesses, Opportunities, and Threats framework like this for a company is to get managers thinking about everything that could potentially impact the success of the project. Such that failure to consider a key strength, weakness, threat or opportunity could lead to poor business decisions.
SWOT MATRIX:
On the other hand, what are the internal and external factors of SWOT analysis? These are the subject of this post. This is because, the SWOT analysis framework will actually form a foundation for building a competitive advantage. So, it can't be neglected.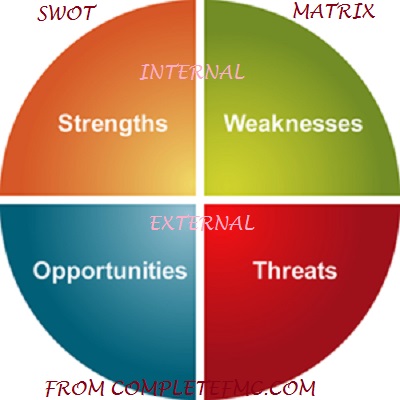 SWOT Analysis for Airline Business Plan in Nigeria
As a matter of fact, this SWOT Analysis for Airline Business Plan in Nigeria is for start-ups/beginners and ongoing Airliners. When you are faced with growth challenges and serious competitors as in air travel business, we recommend this article for you. When it's time to prove your business efficiency for government regulatory bodies or want NGO grants, Bank loan, invite investors into your business, this article should be considered as No.1 to consult. This SWOT Analysis for Airline Business Plan in Nigeria will help you overcome these challenges and chart your business success path.
Furthermore, when there are internal and external benefits, and opportunities to grab, challenges to tackle, please,  turn to this article and follow its steps. Of course, you know that there is a problem to solve now. The problem of establishing an Airline Business that will meet the aviation standards, economic, political and other environmental standards in Nigeria. This is why you need a business plan that will articulate all your internal and external operational strengths, weaknesses, opportunities and threats in a business plan. As a matter of fact, that's the essence of this segment of your business plan.
SWOT Analysis for Airline Business Plan in Nigeria –
Therefore, in this segment you evaluate your potential success in opening and operating an Airline Business by performing a SWOT analysis. So, you set out to look at your Strengths, Weaknesses, Opportunities and Threats to be able to carry out this business.
RELATED TEMPLATES:
SWOT Analysis for Airline Business Plan in Nigeria – Comfort Airline Limited SWOT ANALYSIS
Our purpose of starting Comfort Airline Limited is to compete favourably with other Airliners of our standard and surpass them. Therefore, we decided to have a test run on the business for a period of 2 years. This has enabled us to assess our performance during this time. It has also helped us determine if we're to devote more resources for the sustainability and expansion of the business.
We started with just three aircrafts covering only 10 state of the federation and have been able to succeed despite the myriad of competition. For sustenance and expansion of Comfort Airline Limited, we deem it fit to employ the services of an expert – Complete Full Marks Consultants Limited – who has helped us in conducting a SWOT analysis.
This is to ensure that we have what it takes to run an Airline business and perhaps to extend our services to more states in the federation. Here is a summary of the result from the SWOT Analysis that was conducted on behalf of Comfort Airline Limited.
SWOT Analysis for Airline Business Plan in Nigeria – STRENGTHS:
The following factors constitute our strength. They are those we will leverage on internally to carry out our services.
Professional managerial skills
Technical staff with industry experience of over 35 years,
Experienced Pilots and crew
Establishment of Airline with Standard equipment
Flexible schedule that fit in to our clients' schedule
Excellent Customer Care
A high class Air travel features – first of its kind in our environment
24/7 Air flight schedules

SWOT Analysis for Airline Business Plan in Nigeria – WEAKNESSES:
In every organisation, internal inabilities are almost inevitable. These are the inabilities that could possibly impact on our business functions.
Start-up cost,
Statutory licences,
High cost of specialised equipment
High cost of personnel
SWOT Analysis for Airline Business Plan in Nigeria – OPPORTUNITIES:
Opportunities abound in this business. These include
Business growth opportunities,
Nigeria as a large market
Growth in the flying class population
Corporations from government regulatory agencies
SWOT Analysis for Airline Business Plan in Nigeria – THREATS:
These threats are in fact realities. Their impact on our business success could be threatening. They include:
Statutory policy changes from time to time
Environmental threats,
Conflict of state and federal laws on this business
Harsh competition – price war.
Comfort Airline Limited SWOT ANALYSIS
Right from the onset Comfort Airline Limited had made provisions to face these challenges. Therefore, Comfort Airline Limited, has enough strength to take care of all of the weaknesses. In fact, the strength is big enough to turn these weaknesses into advantages and opportunities.
Comfort Airline Limited feels the opportunities re there for grab because our strength is enough for them. The owners of the business have decided to invest more into the business. They have also decided to import more Air travel management equipment from UK next year. These are efforts to counter the harsh competitions coming from similar organisations around us. 

SWOT Analysis for Airline Business Plan in Nigeria – READ ALSO:
JUST GET A COPY OF THIS BUSINESS PLAN:
Finally, you have to know that this is not all about this business plan? So, we wish to inform you that other Segments of this Airline Business Plan are available on request. These include the financial projections and analysis, Customised SWOT analysis, Management structure and related matters, financial analysis and financial ratios with the relevant charts and tables. Call now to get them at minimal cost. Call +234 8034347851 or email to cfmclimited@gmail.com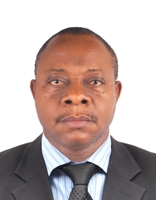 Founder/Managing Partner of Complete Full Marks Consultants Ltd. An Economist turned Chattered Accountant and Tax Practitioner with over 37 years of industrial experience.