Modern Factors Of Production/21st Century Factors Of Production/Entrepreneurs Success Factors – This subject matter is related to factors of production definition, the characteristics of factors of production, importance of factors of production and  prices of factors of production. Others include factors of entrepreneurship development, factors that promote entrepreneurship, factors influencing entrepreneurship, key success factors of entrepreneurs and environmental factors affecting entrepreneurship.
Time is changing!  Environmental factors are changing too. Therefore, economic thinking and reasoning is also changing and these have actually affected the way factors of production is now seen  and classified.
The classical economists handed over to us four factors of production which has always been the bench mark for economic resources allocation and for analysing economic operations. These four factors are land, labour, capital and entrepreneurship. In this model everything natural (physical and non-physical) is classified as land, while entrepreneurship is just seen as the risk taker. But now we know that there are a lot associated with these two factors. Technology and time are some of the factors  that are changing this model.
21ST CENTURY FACTORS OF PRODUCTION/ENTREPRENEURS SUCCESS FACTORS
In this post, Modern Factors Of Production/21st Century Factors Of Production/Entrepreneurs Success Factors are Modern Factors of Production, also called 21st Century Factors of Production or Entrepreneurs Success Factors. This is curled from Prince Famous Izedonmi, Ph.D., book titled "The Power of Information in Wealth Creation. It's an exposé of what modern/21st century factors of production are.
My take here is that every businessman/woman, entrepreneur should take these factors seriously if they wish to succeed in their business. Prof. Famous call then Factors of Entrepreneurship. It's good that business start-ups consider these factors while nurturing their business ideas, conducting their feasibility studies and writing their business plans.  As business consultants, Complete Full Marks Consultants Limited, the owner of this website, has this concern for our esteemed clients.
THE FACTORS OF ENTERPRENEURSHIP/21ST CENTURY FACTORS OF PRODUCTION:
1. LAND: In as much as this encompasses all natural resources, here it's majorly seen to relate to Space, and Location. Good space of land and location is very important to the success of your business. If you don't have enough space to do your business that will be a limitation. Again, if you locate your business where you will not be able to easily access your market, materials, or supplies etc., your business will suffer some losses.
2. LABOUR: This refers to workforce. Only applicable workforce should be your concern here. Only employ the labour you need. Employ only those who are productive, that means efficient. Efficiency here means those you can control, who can work better with your tools considering your timing.
3. MACHINES:  This encompasses what we call technology. Ensure you have modern tools in your business. This will enable you produce quality modern goods and services in right quantities.
4. MATERIALS: In relation to machine/technology discussed above, there are also modern materials out of science and  technological developments. Right materials mix produce right goods at right time and right quantities.
5. MONEY: Money is referred to as cash and its equivalent. In the classical economic theory, this is called Capital. Today this include all factors/resources that can easily be turned to cash. This include your bank loan arrangements and credit facilities. Without money you can't do good business.
21ST CENTURY FACTORS OF PRODUCTION/ENTREPRENEURS SUCCESS FACTORS
6. TRUST: If we take this to mean Faith, Reliance and Dependence, it then means having faith, reliance, and dependence on your ability and those who work for you and your network or value chain will do great things for you. You should know that where these are lacking, the business will not flourish.
7.
TIME:
I have one way or the other highlighted the importance of time in my discussions above, time is very important for your business to thrive. Production process, service delivery, information received and produced must be timely, adequate and relevant. Any of your staff, networks in your value chain that has no regard for time must be discarded.
8. INFORMATION:  Information leads to growth. Information will not leave you the same; it must change you and your operations. In fact, it influences your decision and actions. This is why it must be timely, adequate,  and relevant to your operations.
9. CHANGE: Change is associated with dynamism. Your ability to adapt to situations that come up from time to time will affect your success. When things change; change too. I know of somebody whose business is down now because he decided to keep his money when the Nigeria foreign exchange was so higher. Others continued trading, but he waited for it to come down, which never came to be.  Because he refused to change, today, he is out of business. Remember too that change has to do with technology, environment and fashion. If you ignore any of these, you are not changing.
10. ENTREPRENUERIAL MINDSET – This encompasses entrepreneurial knowledge, creativity, skills, intelligence, Patience, Persistence, ability for teamwork, ability to plan, organise, coordinate, collaborate, take risk, build synergy, harness the values in the value chain, and remain focused. All of these will engender your willingness to take actions on your path of success.
11. RIGHT CONNECTION: This is becoming important in this 21st century of social media and other means of information technology. Honestly, the size of your network/contact may determine how much success you may have. I know there could be divine touch, but that also would use your networks. Please build a good business connection.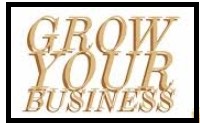 MODERN FACTORS OF PRODUCTION/21ST CENTURY FACTORS OF PRODUCTION/ENTREPRENEURS SUCCESS FACTORS
IN CONCLUSION:
I know you enjoyed this discussion.,Modern Factors Of Production/21st Century Factors Of Production/Entrepreneurs Success Factors. It's a way of enriching the knowledge of our highly esteemed clients whose business assignments we carry out in Accounting, Auditing, taxation and business  management consulting; supply of  business information; companies incorporation and business name registration at CAC Nigeria, business plans writing, tax clearance certificates, and assistance to  obtain mining licences.
This is therefore,  a free tutorial from Complete Full Marks Consultants Limited, owners of this website. It's meant to help you build up or implement your business plan/budgets  properly and to achieve business success. We hope it benefits you, if it does, please share to reach others. If you have questions or comments especially on how to build up  or manage any of the factors, then contact us.
Contact us through +234 8034347851 or cfmclimited@gmail.com
CLICK THESE  RELATED TOPICS: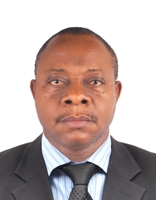 Founder/Managing Partner of Complete Full Marks Consultants Ltd. An Economist turned Chattered Accountant and Tax Practitioner with over 37 years of industrial experience.