6 Key factors that drive your business success include key success factors for small business. In fact, the factors that lead to successful business,  include business plan example and critical success factors in business.  Business Start-up Key Success Factors also include factors that influence business start up, success factors for start-ups,  5 critical factors for new venture development,  what makes a start-up  successful, factors that lead to successful business and critical success factors for business growth. Here are the 6 Key factors that drive your business success.
These are the essence of this write-up – 6 Key factors that drive your business success/Business Start-up Key Success Factors. In my years of service as career coach and management consultant, I have found out that  these factors are very essential for business growth. I tell you  these are very evident when writing Business Plans for business start-ups, business operations, and for business loan or grants. Therefore, if you are a start-up in business, a beginner in business, that is, one whose is yet growing his business, or one trying to reappraise his business, this post is for you.
6 Key Factors That Drive Your Business Success/Business Start-Up Key Success Factors
Consequently, the 6 key factors that this post is going to discuss in relation to your business success are Marketing, Management Team, Product, Business location, Business Legal Form, and  Your Business Plan. If you have been following my
write-up on business plan
or have come across any business plan written by me, you would have noticed that these 6 factors are the core elements of every business plan. This post, therefore is like an interpretation of that business plan in your hands now. Let's take them one after the other.
(1) Marketing:
You need to have a marketing plan in place. Be willing to spend some money for marketing if you expect to make money. All companies that are household names market themselves well and have catchy phrases, headlines, and visions for their company. Their advert messages are also consistent. Multiple or inconsistent  advert models could confuse customers.
If your product or service is well known in the market or industry and customers always return back to you, that's considered a huge win. When your product sells itself because one customer told another about how good it was, that's another win. You should never stop marketing your business.
My concern here is that marketing drives your turnover and other business parameters to be derive in analysing your business. It's marketing that gives you the market share you enjoy. It's marketing that strategies your market in segments and work out target customer needs.
Click here
to rea about marketing generated turnover and its effect on business
(2) Management Team,:
This defines the structure of your business administration. Every business  or organisation should have an organogram or management chart.  The team members must as the name implies work as a team with essential emotional competencies.
Team leaders should be able to provide leadership, motivation, and empathy.. Employees need to have someone to look to for guidance, support, and encouragement. That's what the leader is there for. They need to make sure every employee can do the best job possible. If employees can do the best job possible with the right guidance from a leader, then that's a recipe for success.
Ensure you recruit only the best people, with the right base skills and attitude. Remember that employee attitudes drive growth and change.
(3)  Product:
Your product or service is the main ware for which the business is on. Pay attention to the quality of your product or service. Remember that customer satisfaction is essential for business success.
Technology Utilization in production is very important too. Your product must keep abreast with technological changes, fashion and culture. Environmental adaptation is important for business products. Know what the society you deal with abhor and avoid it.
On Technology, the company that utilizes technology to open up new markets, serve customers, increase efficiency and new product and service development has the better chance of besting competition. This success factor, along with your motivated workforce, can also help you weather business downturns.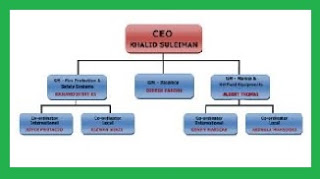 A SUCCESS FATOR
6 Key Factors That Drive Your Business Success/Business Start-Up Key Success Factors
(4) Business location:
Business location or localisation is another factor. Most business localise for certain economic reasons such as enjoying some benefits of  scale advantages from nearby  large organisation. If you localise your business for social or political reason, profit is no longer a primary factor to be considered.
Locate your business where you will enjoy some benefits of proximity to source of supply, market, power, labour or communication. These will reduce  some logistics costs which will impact on your net profit.
(5) Business Legal Form:
The legal form of your business will also determine certain level of your business success.  Is your business a sole trading business, partnership or a limited liability company?  Are you duly registered or incorporated with Corporate Affairs Commission of your country.
The implication here is that if your business is not registered there are certain businesses you will not be able to do. In fact doing business without due registration is a criminal act.  Government of Nigeria,  Federal or State does not give contracts to non-registered organisations or businesses.
Remember too, that if you are not registered you can not be assisted by any bank when you need loan. Again, the legal form of your business also determine the management structure and level of personnel need. All of these impact on the business success.
Register your business name and incorporate your business today. Contact us at +234 8034347851 and you will have this done within 5 days.
(6) Your Business Plan:
Do you have a functional  business plan in place? Are you always  able to  review your business plan from time to time? Do you think you will achieve so much without a good business plan? How do you think you can mirror your business without a business plan?  What budgets do you have in place – turnover budget, marketing budget, production or operation budget?
Business plan will define your path way of operation for specific periods.  Get one today from us. Contact us through +234 8034347851 or cfmclimited@gmail.com
IN CONCLUSION:
As  enumerated earlier on this subject matter – 6 Key factors that drive your business success/Business Start-up Key Success Factors – these are challenges facing several businesses especially beginners.  We will not leave you  to grapple with darkness.  This is a free tutorial from Complete Full Marks Consultants Limited, owners of this website. It's meant to help you build up or implement your business plan/budgets  properly and to achieve business success.
We presents this topic – 6 Key factors that drive your business success/Business Start-up Key Success Factors – as a  public coaching session. We hope it benefits you, if it does, please share to reach others. If you have questions or comments especially on how to build up  or manage any of the factors, then contact us.
Furthermore, Complete Full Marks Consultants Limited as an accounting, auditing, taxation and business  management consulting firm assists clients with business information; incorporate clients companies  and name registration at CAC Nigeria, prepares clients business plans, tax clearance certificates, and assist clients obtain mining licences.
Contact us through +234 8034347851 or cfmclimited@gmail.com
CLICK THESE  RELATED TOPICS: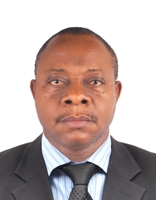 Founder/Managing Partner of Complete Full Marks Consultants Ltd. An Economist turned Chattered Accountant and Tax Practitioner with over 37 years of industrial experience.