How Do I Register Our Social Clubs With C.A.C In Nigeria/ Criteria For Club Registration In Nigeria –  Relevant to this subject matter are, list of social clubs in Lagos, Abuja, Kaduna, Aba and other parts of Nigeria. Included in the lists are clubs like, female social clubs in Nigeria, list of members of peoples club of Nigeria, names of clubs in Nigeria and other social groups in Nigeria.
As a matter of fact, this post is concerned with how these clubs were registered and how clubs are still being registered today. A Club/ social club  is usually an association of a group of people or the place where they meet, which is formed for a common interest, occupation, or activity.
Therefore, you could find in existence  clubs like  animal clubs, book discussion clubs, charity work club, chess clubs, country clubs, old students club, Musical Dancers club , millionaires club, Officers Wives Club  gentlemen's clubs,  hunting clubs, military officers' clubs, politics clubs, science clubs, university clubs and so on.
The fact is that,  these are mare names until they are legalized by registration with the relevant government agency in charge of such registration.  In Nigeria this is done by Nigeria's Corporate Affairs Commission. As we talk, if you need to legalize your own club today, you have to contact
Complete Full Marks Consultants Limited
to facilitate the registration for you. In this article are those information we need to carry out this exercise for you. Here are also details of how we will collaborate  with CAC Nigeria to get your Club registered very quickly.
HOW DO I REGISTER OUR SOCIAL CLUB WITH C.A.C IN NIGERIA/ CRITERIA FOR CLUB REGISTRATION IN NIGERIA
STEPS REQUIRED FOR THE REGISTRATION:
I want you to take these steps seriously.
The first thing is the organisation's name. You have to coin good name for your organisations. A name that  is capable of projecting the organisation's good  image and what it stands for.
You have to get two of such names ready for name search and reservation before contacting us. Those are the names we will use for the  name search and reservation for you.
(2) The second thig is for you to make available to us the  following documents/information for the registration process.
Evidence of name Availability
Application form
A formal letter of application
The original newspaper publications
2 copies of Applicant's constitution
The Minutes of the meeting where the trustees were appointed. The minutes will contain the  list of members present and absent and showing the voting pattern and signed by Chairman and Secretary of the Board
The Minutes of the meeting where the special clause rules was adopted and signed by Secretary and Chairman
2 passport sized photographs of each trustee – currently scanned for online registrtion
Trustee's personal information – residence address, email, phone number etc.
The impression of the common seal on the appropriate page of the form
Two copies of the application form duly signed by Secretary and Chairman of the Board
HOW DO I REGISTER OUR SOCIAL CLUB WITH C.A.C IN NIGERIA/ CRITERIA FOR CLUB REGISTRATION IN NIGERIA
What We Can Help You Do:
With the above, your club will be registered with CAC. We will do the newspaper publication for you and provide all other documents needed. The only things we need from you are your personal information and signatures. We will provide all the other things for you. That is what you are paying
for.
This is Club Name registration made easy, isn't it? And I tell you, after the expiration of the 28 days notice on the newspaper publication, your certificate will be ready in 5 days. That's great.

HOW DO I REGISTER OUR SOCIAL CLUB WITH C.A.C IN NIGERIA/ CRITERIA FOR CLUB REGISTRATION IN NIGERIA
CONTACT US
Contact us if you have need of us., via,
e-mail: cfmclimited@gmail.com
Phone: +234 8034347851, +234 8097900795
Website: www.completefmc.com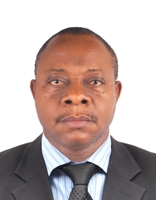 Founder/Managing Partner of Complete Full Marks Consultants Ltd. An Economist turned Chattered Accountant and Tax Practitioner with over 37 years of industrial experience.