Gyms Fairly Used Equipment Business in Nigeria/Business Plan Requirements – Related to this subject matter are;   Current gym equipment prices in Nigeria, latest gym equipment at cheap price in Nigeria, latest tokumbo gyms equipment at cheap prices, and  gyms equipment features and specifications. Questions arising are; fairly used gym equipment in Lagos, Abuja, Port Harcourt, Kano and other cities of Nigeria, where to buy gym equipment in Nigeria? Others are; small scale business plan sample, free Sample business plan, business plan examples and  business plan template.
The gymnasium (gym) is a place of fitness, a location where gym equipment are kept and used by people with the aid of a fitness instructor or coach. This business plan addresses the equipment sales business, and emphasises on  requirements for a winning business plan for fairly used Gyms equipment business in Nigeria.
Therefore, if you intend starting a gyms equipment business either as a small scale retailer, distributor, wholesaler, importer or exporter, here are the essential requirements for a good business plan for your business. The only modifications to be applied will depend on your business niche. That is to say, a retail business, distributor business, importer business, will require relevant business associated variables to meet up with the specific business line  by a professional.
Gyms Fairly Used Equipment Business in Nigeria/Business Plan Requirements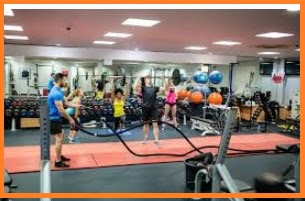 The Need for A Professional Touch:
As a matter of fact, Complete Full Marks Consultants Limited, the owners of this website,  is a firm of chartered accountants, taxation and business consultants. One of the services we render to our numerous clients is to assist them in generating winning business ideas, and  winning Business Plans. We leverage on our vast professional experiences, economic dynamics, synergy building, value chain analysis, innovation, technological and fashion changes in doing this.
Therefore, if in reading through this, you find out that you need our attention especially in putting together your business plan, business incorporation, mining licences, tax management documentations etc. call +234 8034347851 or e-mail: cfmclimited@gmail.com.
Gyms Fairly Used Equipment Business in Nigeria/Business Plan Requirements
Gyms Fairly Used Equipment Business Plan Requirements:
Before you start your business plan, I would advise you undertake the following homework. These are requirements that will enable you come out with a good business plan for this business.
1). Get a general overview of this business.    There is a wide array of gym equipment available to different athletes and persons. Fitness equipment can vary depending on the type of exercise that it provides and the place where the athlete/person performs the exercise. Type of machines can also determine type of exercise to be done on it.
On the other hand, type of exercise also determines the types of machines to be used. Athletes interested in aerobic exercise can choose from a variety of machines, including treadmills, row machines and elliptical trainers. An athlete interested in weight training will tend to use exercise equipment that provides resistance, such as free weights or weightlifting machines.
These are the things you must find out before you start up this business. You can
pay us
to do this survey for you.
2). Determine your market segmentation.  As indicated above, there are types of exercises and types of machines for different exercises and a combination of some. This is the segregation you will need to work on to determine your market segmentation. A set of light dumbbells, for instance, might provide resistance for weight training but also can double as a set of hand weights for a runner.
Home exercise equipment, for example, will tend to have multiple functions – versatile equipment is far more feasible.
3). The product –  From what you have above, determine:
What the products should be.
The Source of the product – dumbbell manufacturers, barbell manufacturers, kettlebell manufacturers, fitness equipment manufacturers in china, gym fitness equipment manufacturers in china, spinning bike manufacturers. These are some of the machines you need and their manufacturers. You can contact us for more details at a minimal cost.
The combinations of the product – Work out what machines and exercises that can be combined and for who.
Do some survey about the market – the market for these products are becoming large in Nigeria and globally. Find out who and where they are sold around you. Who are the big players in this market? These are your competitors. In this connection, what competitive advantage do you think you have.
Think about the marketing strategies for these products. Considering your competitive advantage, the influence of big players and the market share they already have, what marketing strategies can you apply now to win some market share, at lease a good turnover to remain in the business. Even if you are coming in as a big player, importer, wholesaler etc., there are  applicable issues you still have to deal with to stand firm in a business like this.
Gyms Fairly Used Equipment Business in Nigeria/Business Plan Requirements
3.)
Plan for your CAPEX & OPEX
  –  With the survey you have done above, now Plan for the two aspects of the business expenses usually involved in any business. These are your capital expenditure (
CAPEX
) and operating expenditure (
OPEX
).
4.)
Your SWOT Analysis:
It's time for you to evaluate yourself/business by defining your
SWOT
Analysis. This means you have to define your strength in this business, Weakness, Opportunities and threats to survival.
5). Do some feasibility/Financial Estimates about the expected Turnover (revenue) for the period covered by the plan. To envision what the business will be like in two years or three will be better. Do also estimates about the cost of sales, that is, the cost of purchases and their carriages that will generate the turnover you have estimated already.
6). With all you have in points 5 above, work out a little
breakeven analysis
.  This is to equate your cost with your revenue. Where your cost = revenue is the
breakeven point.
At any point here where your cost > revenue, the business would not show any good sing to continue in it. But at any time where your cost < revenue or revenue > cost, then you know that the business will be profitable.
7). Do a small
Income Statement
as an appraisal of the business. A 20% to 30% gross margin is very good, while 10% to 15% net profit margin is also good. With these you can now plan to eliminate wastes and take other measures to improve your turnover and your returns.
8). Do all the assessments and 
feasibility analysis
and write the Executive summary as the last thing. The executive summary is always the summary of the entire estimates.
9). Remember that writing
business plan
doesn't finish. Watch your business plan, adjust and move forward.
Let's introduce the business plan which you can adjust to fit your business.
Gyms Fairly Used Equipment Business in Nigeria/Business Plan Requirements
The Executive Summary
Everyman Fitness  Enterprise is a start-up business that has been formed and registered in Nigeria as a business enterprise.  The enterprise has been formed to deal in the business of buying and selling of Gyms equipment, both fairly used (tokumbo) and new ones when available.
Everyman Fitness Enterprise is poised to become a notable dealer in gyms equipment in Abuja, Nigeria.
This business plan is done for the management as a business road map for the next three years.
The take off capital is estimated at N5,000,000.00 ( five million Naira).
The turnover is estimated at N15,000,000.00, N22,000,000.00 and N28,000,000.00 in the first, second and third year respectively.
Likewise, the net profit has also been estimated at N3,000,000.00, N5,500,000.00 and N8,200,000.00 in the first, second and third year respectively.
This is a good evidence that this business will do well.
Gyms Fairly Used Equipment Business in Nigeria/Business Plan Requirements
OUR PRODUCTS:
We plan to stock variety of gyms equipment that are suitable for gymnasiums, exercise clubs, health clubs, and for households. There will be enough variety to take care of those interested in aerobic exercises, and those for strength building, weight loosing and general purpose keep fit exercises.

All Purpose gyms machines of all time need.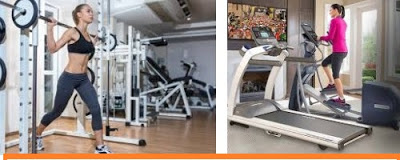 Aerobic machines for aerobic exercises aimed at general body fitness.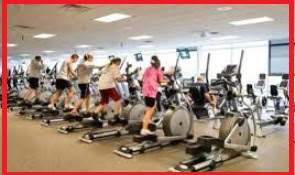 A gymnasium in action.
Gyms Fairly Used Equipment Business in Nigeria/Business Plan Requirements
THE MARKET:
The market for these products are becoming large in Nigeria and globally. There are several super markets in Abuja that display and sell gyms products most of which are brand new ones.
There are also a lot of stores and roadside merchants who deal on this product all around Abuja suburbs most of which are fairly used machines. Therefore, there are a high level competition in this business in Abuja already.
The  competitive advantage we have in this market is that two of our partners are experts in the repair and servicing of these machines. They had lived in China and worked in a factory that sell and repair these machines. They also have good knowledge of the types of machines we should be dealing on.
With this background, we are sure to gain a reasonable market share in this business in less than two years.
Our target markets are therefore:
Government offices, Agencies and Departments,
Corporate organisations,
Social organisations,
Health clubs
Gymnasiums
Schools and Students
Middle Class Families
Individuals
Gyms Fairly Used Equipment Business in Nigeria/Business Plan Requirements
MARKETING STRTGIES:
Everyman Fitness  Enterprise will take up the following marketing strategies to pull up customers and to generate reasonable turnover.
To open our business office/show room with a public party for all
To introduce our Gyms Equipment shop  by sending introductory letters,  brochure to offices, households, and other key stakeholders in and around Abuja
To ensure we  stock a wide range of Gyms machine from different manufacturers brands at all times.
To use attractive hand bills to create awareness and  give direction to our garage
The use of  our signage/flexi banners  placement at strategic places around our shop premises.
To well position our greeters to welcome and direct potential customers
To engage on road-walks exercises to promote and  create awareness for the use of the machines.
Leverage on the Social media to promote our business
Gyms Fairly Used Equipment Business in Nigeria/Business Plan Requirements
FURTHER REQUIREMENTS:
For this business plan to be completed there should be a Financial feasibility analysis indicting turnovers, purchases, and running cost for at least a three year forecast. Other things to be included may include a breakeven analysis, profit or loss account, a balance sheet and fund flow statement. These would require some professional inputs which CFMC Limited will provide for you.
Complete Full Marks Consultants Limited as an accounting, auditing, taxation and business consulting firm assists clients with business information; incorporate clients companies  and name registration at CAC Nigeria, prepares clients business plans, tax clearance certificates, and assist clients obtain mining licences.
For these information needs, call +234 8034347851 or send mail to cfmclimited@gmail.com.
More info here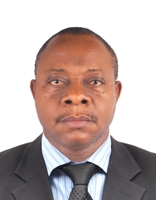 Founder/Managing Partner of Complete Full Marks Consultants Ltd. An Economist turned Chattered Accountant and Tax Practitioner with over 37 years of industrial experience.